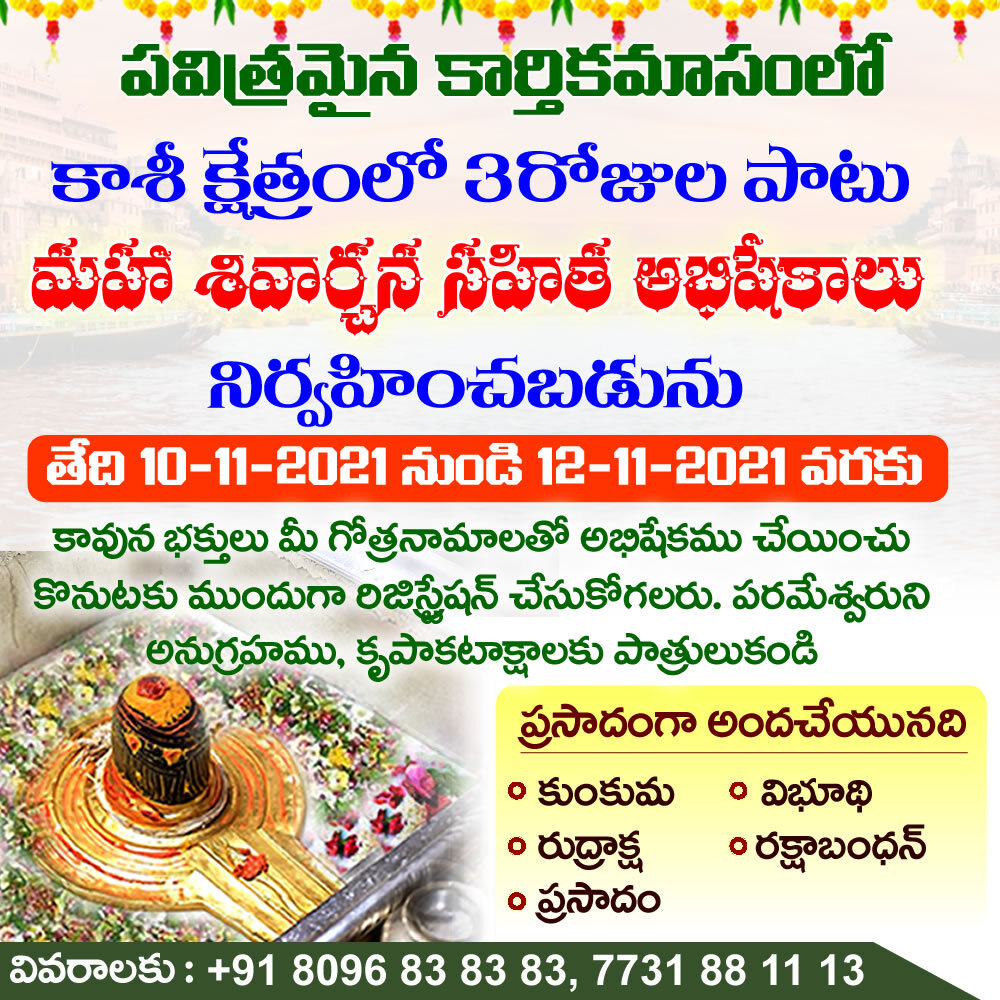 Karthikamasam Special Shiva Abhishekam In Kasi For 3 days (10th Nov to 12th Nov 2021)
Karthikamasam Special Shiva Abhishekam In Kasi For 3 days (10th Nov to 12th Nov 2021)
Epoojastore grandly announces 3 days Shiva Abhishekam in Kasi for 3 days. (Nov 10th- Nov 12th,2021).
After Completion of Shiva Abhishekam in karthikamasam for 3 days in Kasi with the blessing of Lord Shiva Prasadam will be send to your Door Step.
Prasadm Includes Fallowing Items:
1). Kumkuma.
2). Vibuthi.
3).Rudraksha
4).Raksha Bandan.
5). Prasadam

Note * Customers can use other payment optios like Gpay and Phonepay (9849156015)(user name :Someshwara Rao Kodukula)