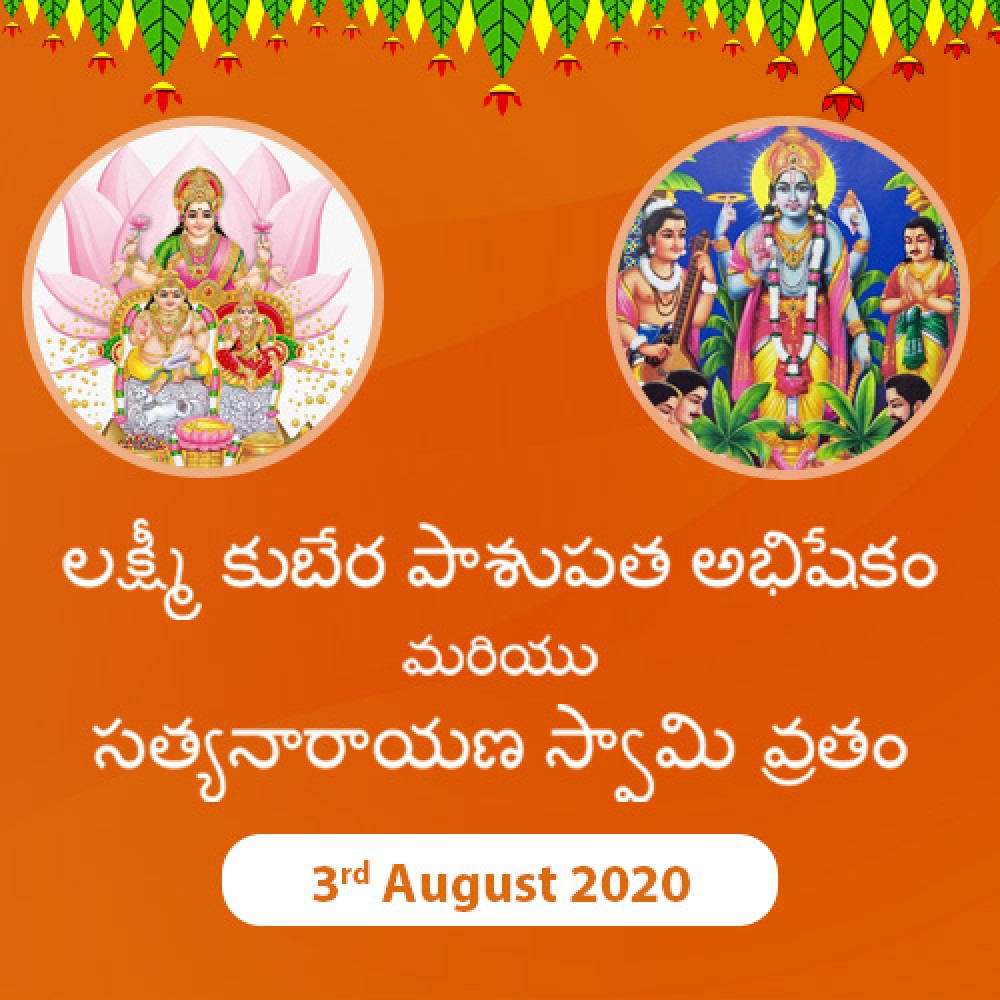 Lakshmi Kubera Pasupatha Abhishekam and Satyanarayana Vratam On 3rd August 2020
Lakshmi Kubera Pasupatha Abhishekam and Satyanarayana Vratam On 3rd August 2020


Sravanamasam is auspicious for auspicious programs, it is very auspicious for pujas and vratam.
On the auspicious day of purnima in the Sravanamasam . We are performing Lakshmi Kubera Pasupatha Abhishekam and Satyanaryana Vratham.


After Completion of Abhishekam /Vratham we will send prasadam at your door steps.
Note : For more details/queries call us at 8096838383.
For payment options you can use Google Pay / Payphone options (9849156015).