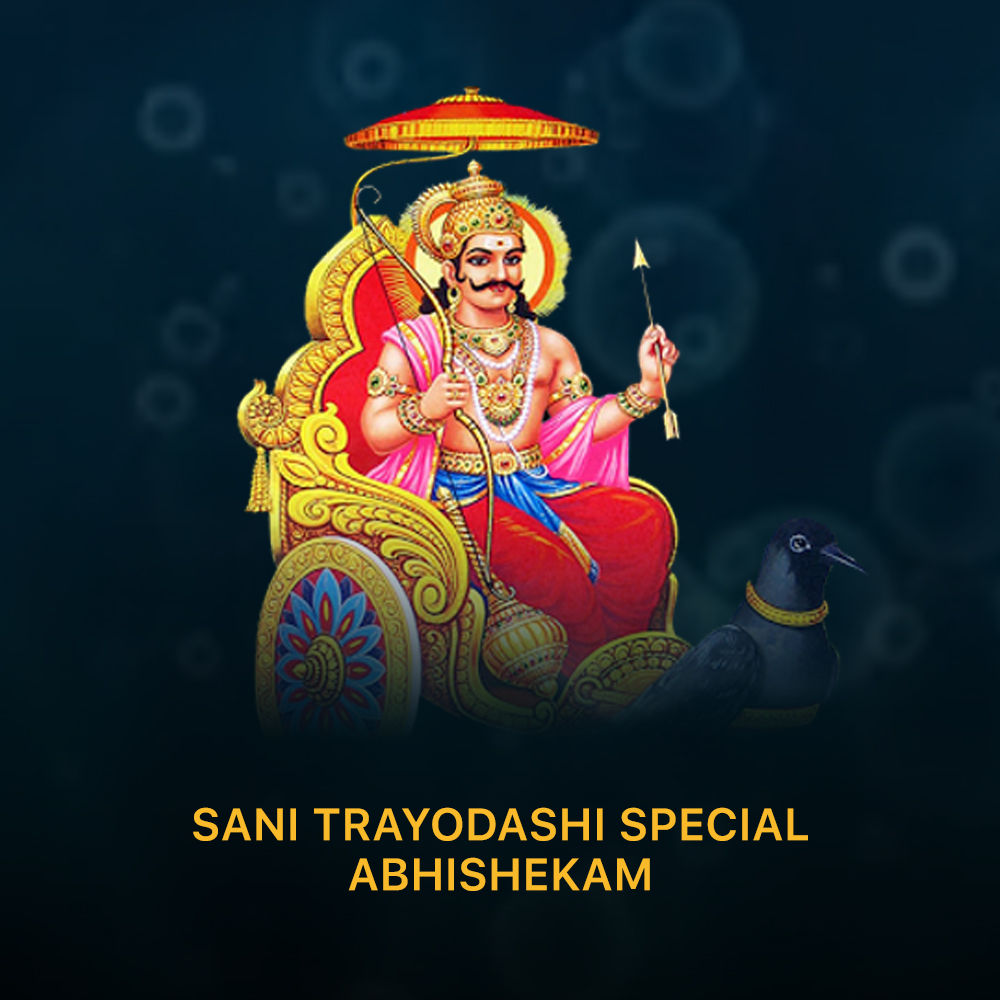 Sani (Saturn) Trayodashi Special Abhishekam
Sani (Saturn) Trayodashi Special Abhishekam


This day is considered auspicious for Shani Puja. People are blessed with peace and prosperity. It overcomes the risk major accidents and life threatening activities. People who are suffering from the adverse effects of Shani in their birth chart and the people who are undergoing the period of Sade Sati of Shani, Ardhastama Shani, Ashtama Sani or its antar dasa, are suggested to perform the Puja on this day to please Lord Shani.


Sani Trayodashi dates in this year are as fallows :
1). 8th May 2021.
2). 4th September 2021.
3). 18th September 2021
Benifits for Performing Sani Trayodashi Abhishekam:



1). This helps to remove all the obstacles from their lives and blessings from shani dev for the happy and prosperous life.


2). The pooja to shani helps to increase the positive thoughts and removes evil effect.
Note * For more details / queries call us at 8096838383.
Customers can also use other payment options ( Paytm (9849156015) and Google Pay (9849156015).)