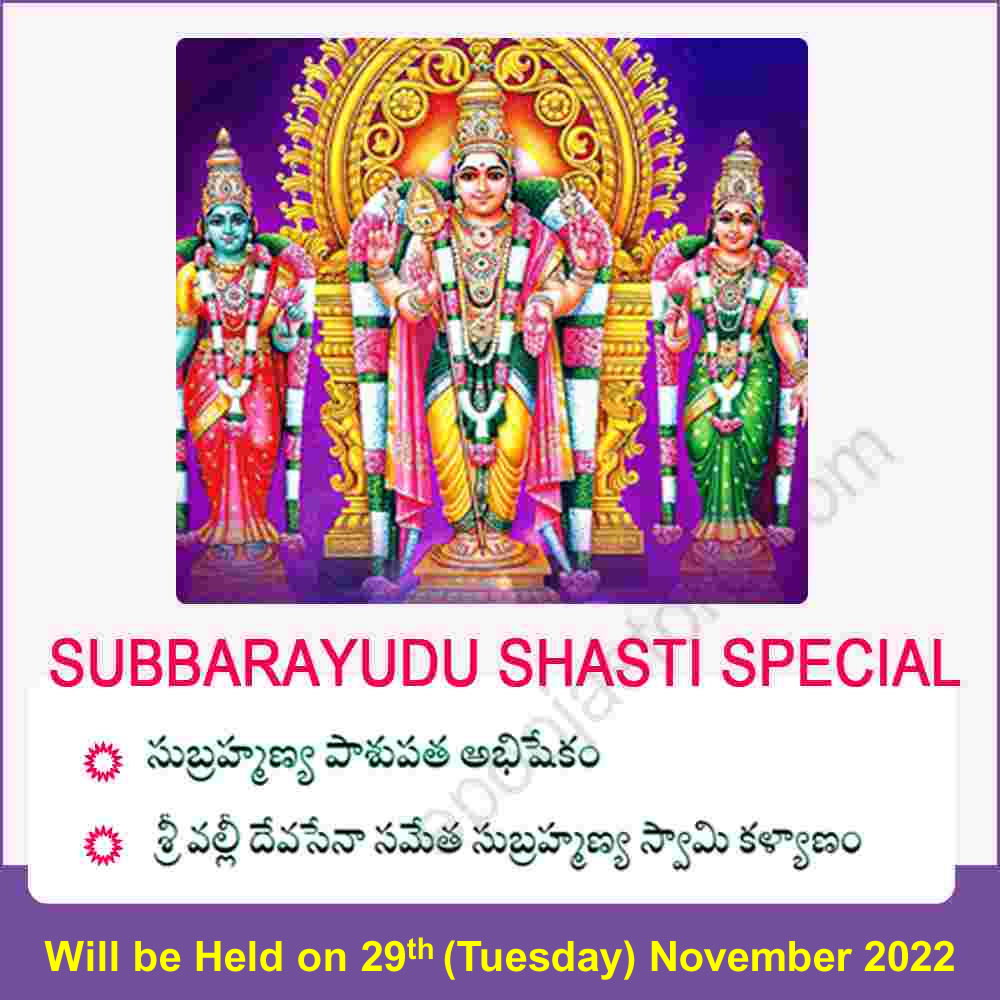 Subbarayudu Sashti Special
Product Code:
EPS-SUBBASHASTHI
Subbarayudu Sashti Special

Subbarayudu Sashti is celebrated to worship Lord Skanda, and it also pacifies the malefic effects of Mangal Dosha and Kuja Dosha .
Benefits For Performing Subbarayudu Sashti
1). Helps Overcome delays or Disharmony in marriages, accidents, high temper , debts, difficulties through children and losses in business.
2). Balances the effect of planet Mars (Mangal) and removes Mangal Dosh From The horoscope.
3). Helps People suffering From Rahu, Ketu, Kala Sarpa Dosha and those having Sarpa Dosha .
4). Brings Courage, fearlessness to gain victory over one's enemies.