CLICK HERE TO VIEW IN TELUGU VERSION
Procedure Of Dhanalakshmi Nityapooja :
Shlokam Shuklambaradharam vishnum shashivarnam chaturbhujam !
Prasannavadanam dhyaaye tsarvavighnopashaantaye
lit Deepas ...
Achamya:
Keshavaaya swaahaa,
Naaraayanaaya swaahaa,
Maadhavaaya swaahaa,
Govindaaya namah,
Vishnave namah,
Madhusoodhanaaya namah,
Trivikramaaya namah,
Vaamanaya naman,
Shreedharaaya namah,
Hrushikeshaaya namah,
Padmanaabhaaya namah,
Daamodaraaya nama,
Sankarshanaaya namah,
Vaasudevaaya namah,
Pradyumnaaya namah,
Aniruddhaaya namam,
Purushottamaaya namah,
Adhokshajaaya namah,
Naarasimhaaya namah,
Achyutaaya namah,
Janaarthanaaya namah,
Upendraaya namah,
Haraye namah,
Shreekrishnaaya namah
Shlokam
Uttishtantu bhootapishaachaah yetebhoomi bhaarakaah !
Yeteshaa mavirodhena brahmakarma samaarabhe !!
Smell water or Akshitaas and drop to your leftside.
Mamopaatta duritakshaya dvaaraa shre parameshvaree muddishya shree parameshvaree preetyartham shubheshobhana muhoorte shree mahaavishnuraagnayaa pravartamaanasya aadyabraahmanah dviteeyaparaarthe shwertavaraaha kalpe vaivasvatamanvantare kaliyuge prathamapaade jamboodveepe bharatavarshe bharatakhande merordakshina digbhaage shreeshailasya eeshaanyapradeshe ganga godaavaryormadhyapradeshe .... samasta devataa braahmana harihara sannithou asmin vartamaana vyaavahaarika chandramanena samvatsare ... aayane ... ruthou ... maasapakshe ... tithou ... vaasare shubha nakshatra shubhayoga shubhakarana evanguna vishesha vishishtaayaam shubhatithou asmaaakam saha kutumbaanaam kshema sthairya dhairya vijaya aayuraarogya ishvaryaabhivruddhyartham dharmaartha kaamamoksha chaturvidha falapurushaartha sidyartham ishta kaamyaartha sidyartham satsantaana soubhbhaagya shubhafalaavaaptartham shree dhanalakshmee preetyartham yaavachchakti, dhyaanaa vaahanaadi shodashopachaara, poojaam karishye !!
tadangatvena kalashapoojaam karishye!!
detremine, put Gandham, Akshitas to Kalasham, put flower in kalasham, close kalasham with your hand and recite 'kalashasyamukhevishnuh' slokam
Shlokam
kalashasyamukhevishnuh kanterudrah samaashritah !
Mooletatrasthitobrahma madhye maatrugunaah smrutaah !!
kukshutu saagaraah sarvesaptadweepaa vasundharaah !
Rugvedodhayujurvedah saamavedohyadharpanah !!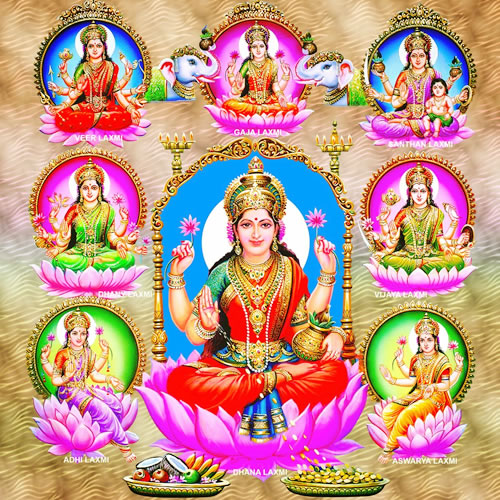 ajgyaishchasahitaah sarve kalashaammu samaashritaah !
Aayaastu shreemahaalakshmeepoojaartham duritakshayakaarakaah !!
gangecha, yamunechaiva, godavari, saraswatee!
Narmade, sindhu, kaaveli, jalasmin sannidhimkuru !
Kalashadakena devamaatmaanaam ! Poojaadravyaani samprokshya !!
Dip flower in kalasham water and sprinkle on goddess, poojaa items and on you
shlokam kalyaani kamalanilaye kaamitaartha pradaayinee
yaavattvaam poojayishyaami shubhade susthirobhava
prey and offer flower to goddess
atha dhyaanam:
Shlokam
padmaasane padmakare sarvalokaika poojite
naaraayapriye devee supreetaabhava sarvadaa
ksheerodaarnava sambhoote kamale kamalaalaye
susthirobhavamegehe suraasura namaskrute
lakshmeem ksheerasamudra raajatanayaam shreerangadhaameshvareem
daaseebhoota samastadevavanitaam lokaika deepaankuraam !
Shreemanmanda kataakshalabdhavibhava brahmendra gangaadharaam
tvaam tailokya kutumbineem sarasijaam vande mukundarpriyaam !!
Om Shree Lakshmeedevyai namah dhyaayaami
Aavaahanam:
sarvamangala maangalye vishnuvakshasthalaalaye !
aavaahayaami deveetvaam supreetaa bhava sarvadaa !!
Om Shree Dhanalakshmeedevyai namah aavaahayaami
Aasanam:
sooryaayuta nibhasfoorte sfuradratna vibhooshite !
Simhaasanamidam devee gruhyataam surapoojite !!
Om Shree Dhanalakshmeedevyai namah ratnakhachita simhaaanam samarpayaami
Padyam:
suvaasita jalam ramyam sarvateertha samudbhvam !
Paadyam gruhaana devee tvam sarvadeva namaskrute !!
Om Shree Dhanalakshmeedevyai namah paadayoh paadyam samarpayaami
Aarghyam:
shuddhokam cha paatrastham gandhapushpaadi mishritam !
Aarghyam daasyaami te devee gruhaana surapoojite !!
Om Shree Dhanalakshmeedevyai namah hastayouh aarghyam samarpayaami
Aachamaneeyam :
suvarna kalashaaneetam chandanaagaru samyutam !
​
Gruhaanachamanam devee mayaadattam shubhaprade !!
Om Shree Dhanalakshmeedevyai namah mukhe aachamaneeyam samarpayaami
Panchaamruta snaanam :
payodadhi ghrutopetam sharkaraa madhusamyutam !
Panchaamruta snaanamidam gruhaana kamalaalaye !!
Om Shree Dhanalakshmeedevyai namah panchaamruta snaanam samarpayaami
Shuddodaka snaanam:
gangaajalam mayaaneetam mahaadva shirasthitam !
Shuddhodaka snaanamidam gruhaana harivallabhe !!
Om Shree Dhanalakshmeedevyai namah shuddhodaka snaanam samarpayaami
Vastram :
suraarchitaanghri yugale dukoola vasanapriye !
Vastrayugmam pradaasyaami gruhaana bhuvaneshvaree !!
Om Shree Dhanalakshmeedevyai namah vastrayugmam samarpayaami
Yagnopaveetam :
taptahemakrutam sootram muktaadaama vibhooshitam !
Upaveetamidam devee gruhaana tvam shubhankaree !!
Om Shree Dhanalakshmeedevyai namah yagnopaveetam samarpayaami
Gandham :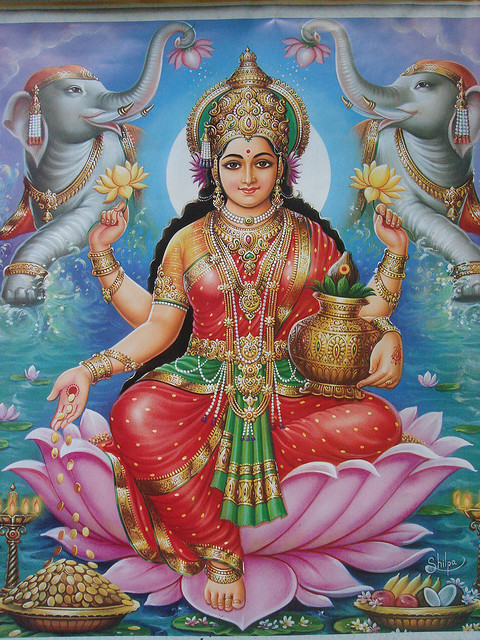 karpooraagaru kastooree rochanaadibhiranvitam !
Gandham daasyaamyaaham devee preetyartham pratigruhyataam !!
Om Shree Dhanalakshmeedevyai namah gandham samarpayaami
Akshitaas :
akshataan dhavalaan devee shaaliyaan tandulaan shubhaan !
Haridraa kunkumopetam gruhyataamabdhi putrike !!
Om Shree Dhanalakshmeedevyai namah Akshataan samarpayaami
Aabharanam: (jewellery)
keyoora kankane divye haaranoopura mekhalaah !
Vibhooshanaanyamoolyaani gruhaana rushipoojite !!
Om Shree Dhanalakshmeedevyai namah aabharanaani samarpayaami
Pushpam:
mallikaa jaati kusumaih champakairvakulai stathaa !
Shatapatraishcha kalhaaraih poojayaami haripriye !!
Om Shree Dhanalakshmeedevyai namah pushpyaih poojayaami
Athaangapooja:
Om chanchalaayai namah paadou poojayaami
Om chapalaayai namah jaanune poojayaami
Om peetaambara dharaayai namah oorum poojayaami
Om kamalavaasinyai namah katim poojayaami
Om padmaalkayaayai namah naabhim poojayaami
Om madanamaatre namah sthanou poojayaami
Om lalitaayai namah bhujadvayam poojayaami
Om kambukanthyai namah kantham poojayaami
Om sunaasikaayai namah naasikaam poojayaami
Om sumukhyai namah mukham poojayaami
Om shriyai namah oshtou poojayaami
Om sunetre namah netram poojayaami
Om ramaayai namah karnou poojayaami
Om kamalaayai namah shirah poojayaami
Om dhanalakshmyai namah sarvaanyamgaani poojayaami
Shree mahalakshmee preetyartham ashtottara shatanaama poojaam karishye
Determine, Ashtottaranaama Pooja, with Turmeric Power, Kunkuma or Flowers and Akshitas recite Ashtottara Shatanamaavali
Shree Lakshmee Ashtottara Shatanaamaavali:
Om prakrutyai namah
Om vikrutyai namah
Om vidyaayai namah
Om sarvabhoota hitapradaayai namah
Om shraddhaayai namah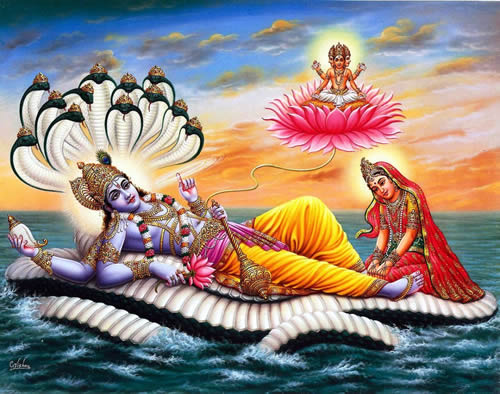 Om vibhootyai namah
Om surabhyai namah
Om paramaatmikaayai namah
Om vaache namah
Om padmaalayaayai namah
Om padmaayai namah
Om shuchaye namah
Om svaahaayai namah
Om svadhaayai namah
Om sudhaayai namah
Om dhanyaayai namah
Om hiranyayai namah
Om lakshmyai namah
Om nityapushtaayai namah
Om vibhaavaryai namah
Om aadityai namah
Om dityai namah
Om deeptaayai namah
Om vasudhaayai namah
Om vasudhaarinyai namah
Om kamalaayai namah
Om kaantaayai namah
Om kaamaakshyai namah
Om krodhasambhavaayai namah
Om anugrahapradaayai namah
Om buddhaye namah
Om anaghaayai namah
Om harivalklabhaayai namah
Om ashokaayai namah
Om amrutaayai namah
Om deeptaayai namah
Om lokashoka vinaashinyai namah
Om dharmanilayaayai namah
Om karunaayai namah
Om lkokamaatre namah
Om padmapriyaayai namah
Om padmahastaayai namah
Om padmaakshyai namah
Om padmasudaryai namah
Om padmodbhavaayai namah
Om padmamukhyai namah
Om padmanaabhapriyaayai namah
Om ramaayai namah
Om padmamaalaadharaayai namah
Om devyai namah
Om padminyai namah
Om padmagandhinyai namah
Om punyagandhaayai namah
Om suprasannaayai namah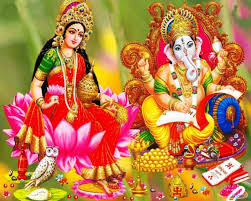 Om prsaadaabhimukhyai namah
Om prabhaayai namah
Om chandravadanaayai namah&l