Devotional Articles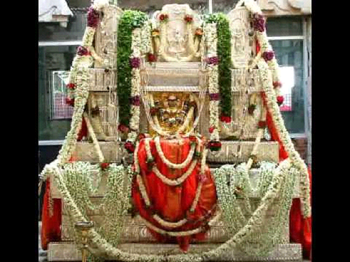 INTRODUCTION :Vedesa Tirtha (1570 - 1620) was a Madhwa saint and a great scholar. He was the disciple of Sri Raghuttama Tirtha. He has not served as a pontiff in Dwaita mutts, and remained as a wandering saint throughout in his life. He learned the Vedas and Shastras at his young age, and he was considered as an obedient disciple of his Guru Sri Raghuttama Tirtha. He was an ardent devotee of Lord Rama and Lord Hanuman, and once he got the vision of Lord Hanuman, and he was blessed by him. He controlled his senses, and concentrated his entire attention on doing meditation, pujas and ..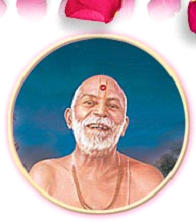 INTRODUCTION :Yogiji Maharaj (1892–1971) was a Hindu saint and he was the pontiff in Swami Narayan Mandir (BAPS). His birth name was Jina Vasani. Yogiji Maharaj is considered as a divine saint, who had healed the diseases of the devotees, and removed the sufferings and sorrows of the people by praying to Lord Swami Narayan. Along with with Pramukh Swami Maharaj, he was the main person in the growth of Swami Narayan Mandirs in various places and the construction of Lord Krishna temples throughout India. Jina was born in the year 1892 in a town in Gujarat to a pious Hindu couple. He had kee..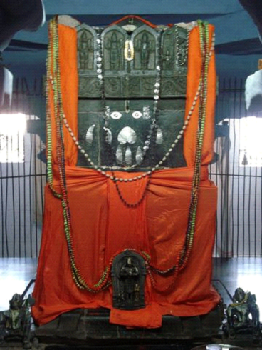 INTRODUCTION :Satyanidhi Tirtha was a great Madhwa philosopher, Guru and saint. He served as the pontiff of Shri Uttaradi Mutt from 1638–1660. His birth name was Raghupathyacharya. His life history is available from the holy texts Gurucharya and Satyanidhivilasa. He was born in a holy Brahmin family in Bijapur District at Karnataka. He studied the divine texts under a great scholar. He attained Samadhi in the year 1660, and his holy Brindavana is situated at Kurnool District. His guru was Satyavrata Tirtha, and his disciple and successor was Sri Satyanatha Tirtha. WORKS⦁ Bhedoj..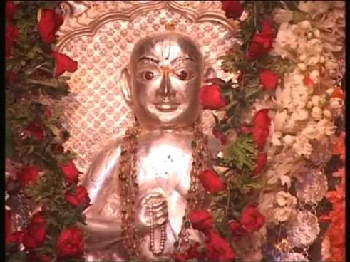 INTRODUCTION : Satyabodha Tirtha (1710-1783) was a Madhwa saint, and he was the pontiff of the Uttaradi Mutt and served during the period 1744- 1783. Satyabodha Tirtha was born in the year 1710 in Raichur at Karnataka in a pious Madhwa Brahmin family. His birth name was Ramacharya. He is considered as an incarnation of Rishi Markandeya. He was well versed in Hindu holy texts at his young age itself. Satyabodha Tirtha was a great saint and he was honoured by the kings belonging to different religions during his time. Satyabodha Tirtha performed many miracles in the life of his d..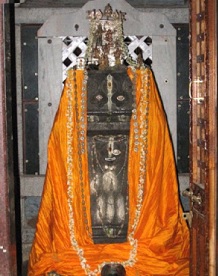 INTRODUCTION :Satyadharma Tirtha (1743-1830) was a Madhwa saint and philosopher, and he served as the pontiff of Uttaradi Mutt from 1797-1830. Satyadharma Tirtha was born in the year 1743 in Haveri district in Karnataka in a holy Madhwa family. His birth name was Purushottamacharya. His guru was Satyavara Tirtha and his disciple and successor was Satya Sankalpa Tirtha. He has written various devotional texts, and was widely praised for his good works. He attained Samadhi in the year 1830 at Shimoga, Karnataka. He considered himself as a slave of Lord Rama, and dedicated his life on singin..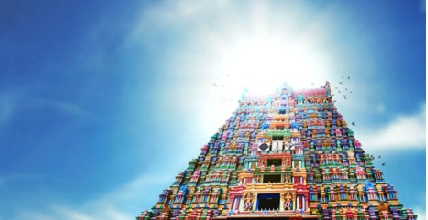 INTRODUCTION :A gopuram is an entrance tower, and it is located at the entrance of the Hindu temples, and it also forms part of the temples. Kalasams would be found at the top of the gopuram. The towering structure located towards the centre of the temple is the Vimanam. Temple gopuram is constructed as per the Vaastu shastra guide lines. Srirangam temple, Annamalaiyar temple and Srivilliputhur Andal Temple contain tallest gopurams. By seeing the view of the gopurams, we would get pleasantness in our mind, and bhakti on the almighty would flow from our heart. The ancient kings are t..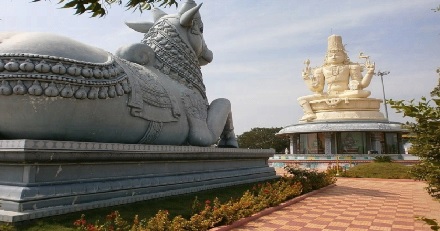 INTRODUCTION :Temple Vahanas would be found before the idol of the deities. Lord Nandikeswarar would be seated in a good looking posture, and he would keep on watching the idol of his divine master Lord Shiva, without even blinking his eyes. Similarly Lord Garuda also used to appear before the idol of Lord Vishnu. In Murugan temples, Mayura (Peacock) Vahana would be seen before the main idol of Lord Muruga, and similarly Mushika(Divine Mouse) would be seated before the shrine of Lord Ganesa.The Urchava Vahana Idol would be used during the procession of the idols. The Urchava deity would be sea..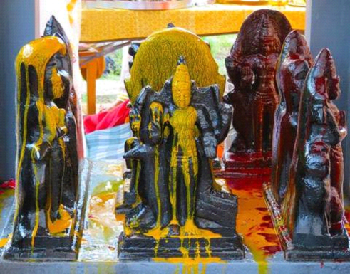 LORD SURYA MANTRAJapaa kua Sankaasam – Kaasyapeyam Mahaath' yuthimThamo'urim sarva Paapa ganam – Pranathosmi DhiwaakaramMeaning: One who looks like the Hibiscus flower, Son of Kashyapa, full of radiance,Foe of darkness and the one who dispels all sins, I prostrate that Surya.LORD CHANDRA MANTRADhadhi sanka Thushaaraabham – Ksheero Dhaarnava SambhavamNamaami sasinam Somam – Sambhor makuta BhooshanamMeaning: The one who has the hue of curd and icebergs, one who emerges from the milky ocean, Chandra who adorns Shiva, I prostrate that Chandra.LORD ANGARAKADharanee garbha Sambhootham – Vidhyuth kaa..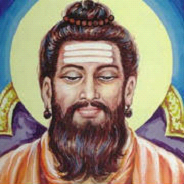 INTRODUCTION :Nijaguna Shivayogi (15th century AD) was a great saint and a devotional writer in the Kannada language. He was a follower of Lord Shiva, and he was the ruler of a small region in Mysore. His famous text Vivekachintamani, was written in a simple style and it was stolen the hearts of thousands of readers during his period.The holy text Vivekachintamani, contains astronomy, medicine and spirituality. He also wrote texts in praise of the great Shaivite saints, and he was highly appreciated for his notable works. His other works include: ⦁ Paramanubhava Bodhe⦁ Paramartha Gita&n..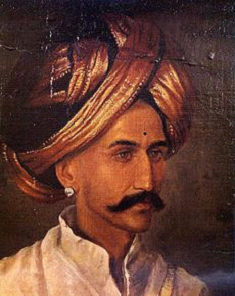 INTRODUCTION : Ratnakaravarni was a 16th-century Kannada poet and writer. He is considered to be one of the best poets during his time, and he was popularised in Kannada literature during the rule of the Vijayanagara Empire. His popular work is about the story of the Jain Prince Bharata. He had suffered from some unknown disease, and due to that, till the end of his life he remained as a nervous and restless person.Ratnakaravarni had converted from Jainism to Veerashaivism and he wrote the Basavapurana, life history of the Kannada Saint-Poet Basavanna. He also wrote beautiful texts on Sha..
Narasimha Gayatri Mantra is very powerful, and by chanting this mantra, all of our worries and fears would come to an end. Lord Narasimha would protect us from dangers and heals our diseases and would give his helping hand during our urgent call.Narasimha Gayatri Mantra"Om Nrisimhaye vidmahe vajranakhaya dhimahi tan no simhah Prachodayat |Vajra nakhaya vidmahe tikshna damstraya dhimahi tan no narasimhah Prachodayat ||"Meaning : "Om let us be well aware of Nrisimha, the lightning-nailed. May the Lion god promote our thought and action, and Let us meditate on him who is known as the possess..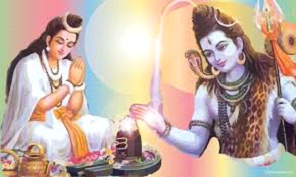 INTRODUCTION :Boro Maa (1918–2019) was a West Bengal spiritual saint. Her original name was Binapani Devi Thakur. She is believed to be an incarnation of Mata Parvati, and she is also called as universal mother by her devotees, and she was the head of the Organization Matua Mahasangha. Boro Maa was born in 1918 in a village, in Bengal. In 1933, she had married to a pious young man, who was the great-grandson of Harichand Thakur, the founder of Matua Mahasangha. She was a great devotee of Lord Shiva, and used to regularly perform puja to the Shiva Lingam at the Shiva temple.After the deat..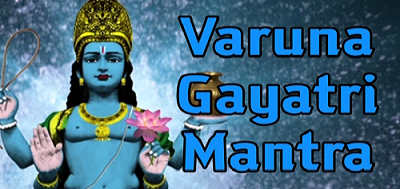 Lord Varuna is one of the Vedic deities. He is the god of oceans, and also considered as the Lord of health and wealth. He is the master of the holy river goddesses like Ganga, Yamuna, Narmada and Godavari. Hence chanting of Varuna Gayatri would bring all kinds of goodness in our life and Lord Varuna would cures our water related diseases like Common cold, cough, fever, diabetes and kidney related diseases.Varuna Gayatri:Aum Jalbimbaye VidmaheNila Purushaye DhimahiTanno Varunah PrachodayatMeaning:Om, Let us meditate on the reflection of waterO person of ocean blue, give me higher intellectAnd ..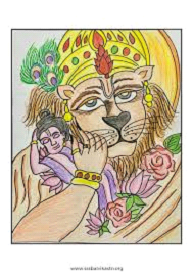 Bhakta Prahalada is the incarnation of Lord Shangu Karna, a divine attendant of Lord Brahma. He contains the features of Lord Brahma Deva. He contains great bhakti on Lord Vishnu, and due to that, he has attained all kinds of prosperities as a boon from Lord Narasimha. By chanting his mantra, we would get good health, wealth and all kinds of goodness in our life.MANTRA"Om Bhakta Prahaladaya Namaha"'Om' is an eternal, universal sound, the Brahman and it denotes the supreme spirit, also called as almighty."Bhakta Prahaladaya means, our sincere prayers to the great Vishnu devotee Prahalad""Nahama..