Devotional Articles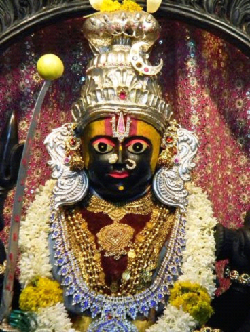 INTRODUCTION :Kula Devata also known as Kuladeva or Kuladevi is a hereditary deity, also called as Family deity in Hinduism, and they would prosper the life of their sincere devotees, and gives all kinds of goodness in their lives. Kula Devata is different from our Ishta-devata, beloved deity, Kaval Devata, guardian deity, and Gramadevata, village deity.Kuladevata would save the entire family of their devotees, from floods, earth quakes, storms and from other natural Calamities. Kuladevata is worshipped by the people, based on their belief, and the Kuladevata deity can be of male or female, an..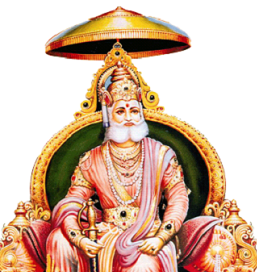 INTRODUCTION :Kushadhwaja lived during the Treta Yuga, and he was the younger brother of Janaka, the ruler of the Videha Kingdom, and Kushadhwaja's two daughters were married to Bharata and Shatrughna. King Kushadhwaja ruled the kingdom of Rajbiraj, which is located in the present day Nepal, and in that place, there is an ancient Shakti Devi temple, also called as Rajdevi Temple which contains idols of various Hindu Gods and goddesses. Kushadhwaja also ruled Sankasya, which is situated in the present day Uttar Pradesh. Kushadhwaja and Janaka are ardent devotees of Lord Vishnu, and he..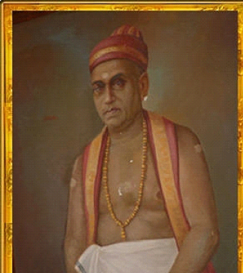 INTRODUCTION :Iravivarman Thampi, also known as Irayimman Thampi (1782–1856), was a Carnatic musician, and a famous poet, and he penned lot of divine poems. He served as a singer and poet in the court of the famous king Swathi Thirunal, and he was an expert in singing divine songs on Lord Krishna. His famous works include Omanathinkal Kidavo.Irayimman Thampi was born in the year 1782 in Travancore in a pious Kerala Varma family. Thampi had his basic education from his father, and he studied Sanskrit under the great scholar Sri Shankaran Elayathu. He wrote poems at his young age, and subm..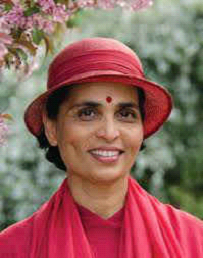 INTRODUCTION :..
INTRODUCTION :Hope means having confidence in our mind and the expectation of achieving positive outcomes based on one's own personal life. In general parlance, people used to say among themselves, "LET US KEEP HOPE", when they are facing any troubles, or when a patient suffers from severe disease, and if he is supposed to undergo an operation, doctors would tell to his relatives, let us pray to the god! And Let us be hopeful! Similar to that, an advocate would tell to his clients, that the case would win, and they can achieve favorable results. When a student goes for an interview, his ..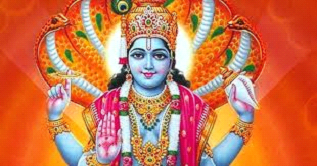 INTRODUCTION :'God Bless you', this is the best message, which would mostly be conveyed to us by our relatives, friends and our well-wishers, whenever we meet them in their homes or in some family functions. Do God, really bless us! If God really bless the people then why most of the people in the world, are suffering from various problems in their life?Some of us would be even having the doubt that whether the god really exist or not? This question usually would arise in our mind, whenever we open up the newspapers in the morning. From the Daily papers, we can find that lot of people in vario..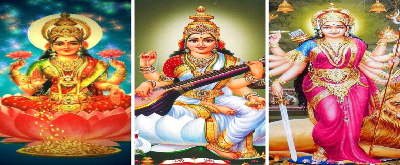 INTRODUCTION :Hinduism is an ancient religion, and the Hindu gods and goddess are described as supreme deities. In Vedas and Puranas, the importance of gods and goddesses are mentioned, and apart from the male gods like Brahma, Vishnu and Shiva, female goddesses like Parvati, Lakshmi and Saraswati are also given much importance in Hinduism. Similar to giving importance first to our mother, most of us are giving much importance to mother goddesses, since we are considering them as our divine mother.Hindus worships Parvati Devi as Shakti Devi, for getting good prospects in their life, and she is..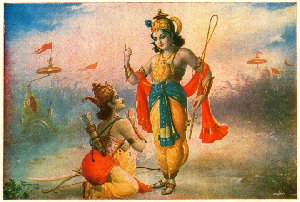 TEACHINGS FROM BHAGAVAT GITA: Fix up your mind only on me, mediate and worship me, then I would never leave you alone.Completely control your senses and leave the bad habits like lust, anger and fear, and worship me sincerely, in order to attain me.Fill up your mind with full of thoughts on me and never allow any bad thoughts to enter in your mind, so that you would be always protected by me. Those who consider me as the Supreme God, who praises my glories, and sings songs on me, would be free from the chain of repeated birth cycles. Believe me that I dwell in all the living bei..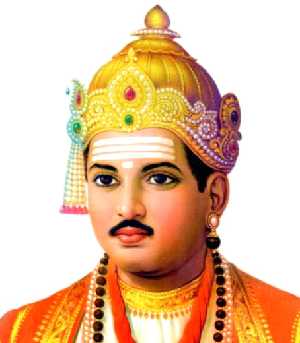 INTRODUCTION : Desikar are also called as Pandaram are the Tamilians, and they belong to the Tamil Veerasaiva community, founded by Lord Basavanna. Desikar community people, hails from Tamil Nadu and Kerala. They would be usually serving as priests in the Shiva temples. Similar to the Veerasaivas of Karnataka, they would worship Lord Basavanna as their Ishta Deva, and considers him similar to Lord Shiva.The Desikar community people are living since ancient times, and they used to promote the Shiva Bhakti among the masses. This community people used to follow the Shaivite philosophy, and t..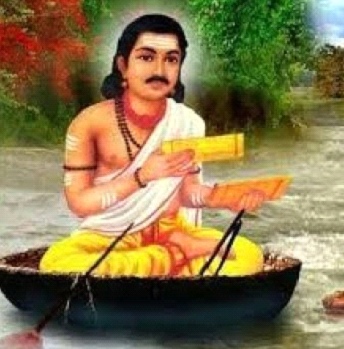 Nijasharana Shri Ambigara Chowdaiya was a saint, poet and social reformer who lived in the 12th century. He was a boatman who went to Kalyan, and joined in the Virasaiva movement and followed Lingayatism. Impressed by the great Saint Sri Basavanna, his writings were based on Shiva Bhakti and caste discrimination. He was a great devotee of Lord Shiva and used to apply the sacred ash in his body and wore the holy Rudraksha. He also fought for the rights of women, and he was considered as a loving brother for all the women in the world. His teachings are very simple and contain the grea..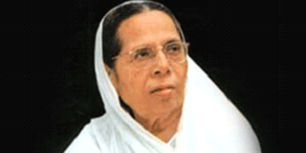 INTRODUCTION :Champaben (1913―1993) was a female Jain Saint, and she was born in the Svetambara sect of Jainism in Gujarat, India, in the year 1913. At her young age itself, she had her previous life's memories, and informed to others, that she had studied the teachings of the great Jain Teerthankara, Sri Bhagwan Simandhara in a Jain Temple and mentioned the place of her previous birth also. She is also an ardent devotee of Lord Mahavira, and lived a pious life, throughout in her life. She also met various holy Jain saints in her previous births, an..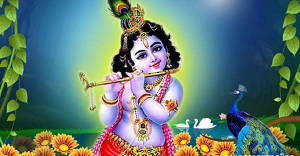 INTRODUCTION :Bhakti songs are the verses from the divine poems which are written by the great poets and saints, for praising the holiness of the deities. Bhakti songs forms part and parcel in the life of the ancient sages, saints, Varkaris, Veerashaiva Lingayats and devotees of Lord Panduranga. Apart from Hindu devotees, Bhakti songs are sung by Christians, Muslims and by other religious people also. Bhakti songs are also known as Bhajan and Kirtan. The great singer and musician Tansen had also sung lot of bhakti songs on Hindu deities in the court of King Akbar.Kannada saints like Purandara ..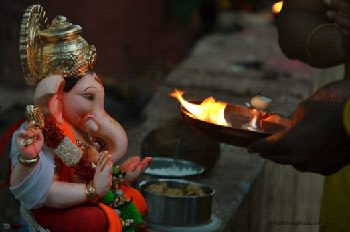 INTRODUCTION :Hinduism is an ancient religion and it follows the principles of Dharma and teaches good philosophies to us. People belonged to Hinduism would celebrate the family functions with much pleasure and enthusiasm, and they would invite their neighbours, friends and relatives for their family functions such as marriage, birthday, upanayanam, Seemantham, Punyajalam etc.In ancient times, most of the people were lived in joint families, and the family functions were taken place very easily, since mostly elderly people in the families would eagerly take part in the functions. But nowadays,..