Devotional Articles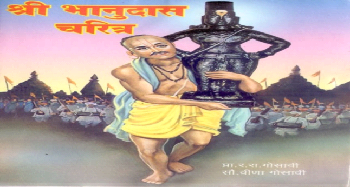 INTRODUCTION Bhanudas (1448–1513) was a Hindu saint of Maharashtra, who was well known for bringing back the sacred idol of Lord Vithoba from Vijayanagar to Pandharpur. He was the great grandfather of Sant Eknath. At his younger age, he used to worship Lord Surya Bhagavan, and after he has seen the divine appearance of Lord Vithoba in his dream, he became his ardent devotee. He was mentioned in the Bhaktavijaya, written by the great Saint Sri Mahapathi. His Samadhi is situated near Vitthal temple at Pandharpur.Similar to Sri Eknath, he was very much attracted with Lord Vitthal..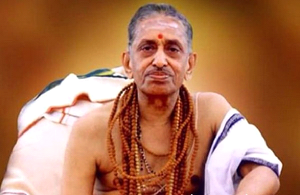 INTRODUCTION :Kandukuri Sivananda Murthy (1928-2015 ) was a Hindu philosopher and a Spiritual master. He was born in Andhra Pradesh into a noble Hindu family, and his family members were ardent devotees of Lord Shiva. Through his good knowledge and kind approach, he has many disciples and well-wishers in India and in foreign countries. He has written lot of spiritual books.He built hundreds of Shiva temples, since he was very much attached with Lord Shiva. After completing his education, he served in the police department and sincerely rendered his duty. He differed from his colleagues, ..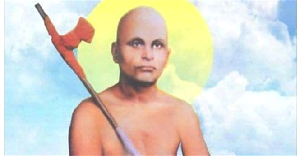 INTRODUCTION :Sahajanand Saraswati (1889–1950) was a spiritual saint, social reformer and a writer.He was born in a village in the present day Uttar Pradesh, in the year 1889, in a pious Hindu Brahmin family. He studied well, and from his young age itself, he wanted to do goodness to the poor people and to the poor farmers at his level best. Due to that, at his teenage, he started the movement "All India Kisan Sabha", and along with that, he also carried his spiritual activities, and established an ashram at Bihar and rendered spiritual discourses and removed the sufferings of the people..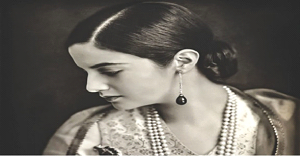 INTRODUCTION :Queen Chudala was lived in the Treta Yuga. She was considered as a beautiful, kind hearted and chaste woman. She was the wife of King Sikhidwaj, who ruled the present day Maharashtra, and their Raja Guru was Rishi Vasishta. Similar to learned men, she learned the divine subjects and Vedas and considered as a worshipful queen among the people. She was an ardent devotee of Lord Rama, and considered him as her father. She helped her husband in discharging his duties in a proper manner. She considered all the people in the kingdom, as her own children, and kindly treated them. Peopl..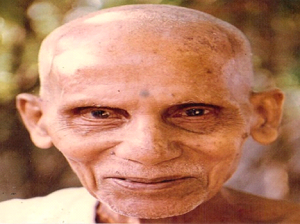 INTRODUCTION :Annamalai Swami was a disciple of Sri Ramana Maharshi and through the grace of his guru, he realized the inner self, and found the god in his heart. He performed meditation on Lord Shiva in the Arunachala Mountain caves, and attained enlightenment. He followed the teachings of Guru Ramana and lived a pious life.Annamalai Swami was born in a village in Cuddalore District in Tamil Nadu in the year 1906. His father was an astrologer, and he had predicted his son's fate, and declared that he would become a saint. Similar to that, from his young age itself, he was very much interested..
INTRODUCTION :Shri Samarth Muppin Kaadsiddheswar Maharaj (1905–2001) was one of the spiritual gurus in the Navnath tradition. He was a disciple of Shri Samarth Siddharameshwar Maharaj.Kaadsiddheswar was born in the year 1905 in a pious Hindu family in a village at Kolhapur district in Maharashtra. His birth name was Jaigauda Patil.He has joined in the Kaneri Math, in the year 1922. He was a yoga guru, and used to do severe meditation on Lord Shiva for several hours, without having food and water.He met his guru, Siddharameshwar, in the year 1935. He was taught the essentials of Hindu Dharma an..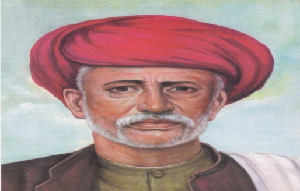 INTRODUCTION :Mahatma Jyotirao Govindrao Phule (1827–1890) was a social activist, poet and a writer from Maharashtra. He was born in a lower class, and due to that, he fought for eliminating untouchability in the society, and he was against caste discrimination. He also fought for the rights of women and insisted that women must be given equal rights similar to men in all fields. He started a school for girls in the year 1848, in Pune and also formed a Samaj in order to get justice for the lower castes. People from all religions and castes were joined in his association and fought f..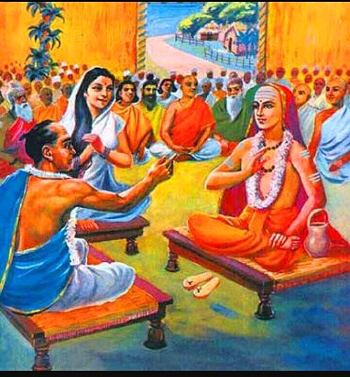 INTRODUCTION :Mata Ubhaya Bharati was the holy wife of the great Hindu philosopher Sri Mandana Mishra, and she is considered as an AMSA of Goddess Saraswati Devi. They lived during the time of Adisankara. Once Sri Mandana Mishra and Adisankara were debated with each other, and Ubhaya Bharati was acted as a judge. Finally Adi Sankara had won in the debate, and she declared the correct judgement, and told that her husband was defeated in the debate, and afterwards both of them were left their normal worldly life and lived a saintly life.Both of them were constructed an ashram and lived in ..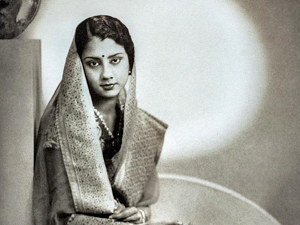 INTRODUCTIONSimilar to Queen Chudala, princess Hemalekha was considered as a spiritual Guru to her husband Prince Hemachuda, and it is believed that she lived in the Dwapara Yuga during the time of Lord Krishna. She learned the divine scriptures and was a great scholar. She changed the entire nature of her husband, and moved him in the spiritual path. Due to her holiness, she has also changed the behavior of the entire people in the kingdom and through her guidance, they were became spiritual persons, and it is believed that even the wild animals and birds were attained the bliss of..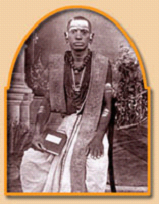 INTRODUCTION :Anantarama Dikshitar (1903–1969) was a Sanskrit scholar and a religious preacher, and he was proficient in the philosophies of Hinduism. He was born in Thanjavur in a pious Dikshithar family in the year 1903, and he was taught the essence of Vedas by his father Subramanya Dikshithar. He further studied other divine texts from scholars and become a good pundit. His Ishta Deva was Sri Guruvayurappan, and through his grace, he has performed discourses on Srimadh Bhagavatham at Guruvayur Temple. His discourses were eagerly watched by great personalities like "The Sringeri Sankar..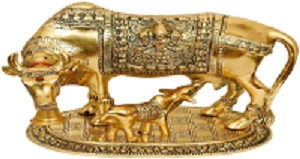 INTRODUCTION :Nandini is the holy cow, and she is the daughter of the divine cow "KAMADHENU". She was mentioned in ancient Vedas and Upanishads and she was highly praised for granting all types of necessary things in our life. During the Treta Yuga, she was owned by Rishi Vashista, and she gave milk to him for doing Abhishekham to the Shivalingam, and she also grants all types of necessary things needed for doing Yagna and other rituals to the holy Rishi.Once she was abducted by the divine Vasus from the Ashram of Vashista, and due to that, Rishi Vashista had cursed them to take birth in the e..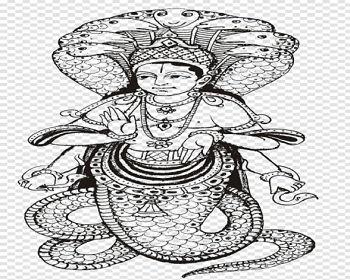 INTRODUCTION :Aryaka was a divine snake, who is living in King Vasuki's palace, situated in the Patala Loka. He was an ancestor of the Pandavas, and the great grand-father of Mata Kunti, the mother of the Pandavas. When Bhima was poisoned, and thrown out into River Ganges by Duryodhana, he was rescued by the mighty Aryaka, and he recognized Bhima as his great grandson, and brought him to the palace of Vasuki. And he took care of Bhima in a proper manner, and made him as healthy by giving their divine drink, and after few days, he safely took him to the earth, and accompanied with him till his ..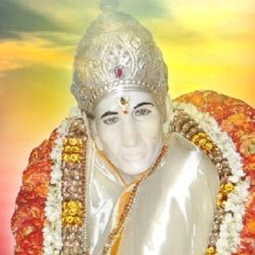 INTRODUCTION :Sri Venkaiah Swamy was a contemporary of Shirdi Sai Baba. He lived in the 20th century AD. He is considered to be an incarnation of Lord Dattatreya similar to Shirdi Sai Baba. Sri Swamy was born in a small village near Nellore, in the family of farmers, and he was interested in spiritual activities from his childhood itself, and performed many miracles at his childhood, similar to Lord Krishna. Once, he relieved a poor person's disease, by touching him in his little hands, when he was a child. And at his younger age itself, he safeguarded the devotees from dangers, and remo..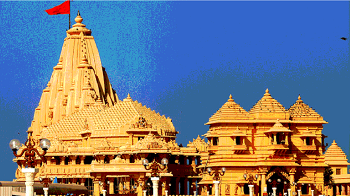 INTRODUCTION :Visiting and worshiping the deities in the temples is common among the people all over the world. Many people would think that if god resides in my heart, why I have to go to the temples and offer worship to him? The main reason for visiting the temples is to get some pleasant adventure, and to avoid the dullness in our mind, and can get great hope and confidence in our mind.Most of the Hindu temples are built in ancient periods, and recently only few big temples are being built. Building temples and worshiping the god is based on our bhakti and faith on god, and devotees are not..