Devotional Articles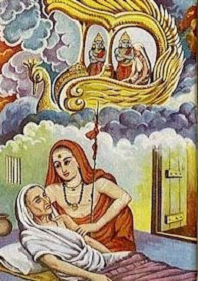 INTRODUCTION :Aryamba (8th century AD) was the holy mother of Sri Adisankara, and she was born in a Brahmin family, and at her younger age she got married with a pious Brahmin scholar Shivaguru, and had one son, who was later famously known as Jagadguru Sri Adisankaracharya. Sankara's father was died at his childhood, and he was brought up by his mother in a proper manner. At his younger age itself, he has performed miracles like changing the course of the river for the sake of his mother, and removing the illness of a Shiva Devotee, and making the impure persons to become pure etc. Sri S..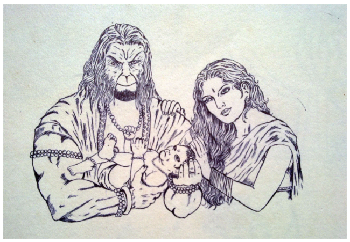 INTRODUCTION : Kesari was the brave Vanara king of a small region. He was the foster father of Lord Hanuman and the consort of Anjana. Kesari was a great person, who involves in deep meditation in the jungles, and an ardent devotee of Lord Shiva. He prayed to Lord Shiva for a holy child, and after hearing his prayers, Lord Shiva blessed him with a divine son Lord Hanuman. Lord Hanuman is an AMSA of Lord Shiva, and contains his features.Once, he fought and killed a powerful demon, Shambasadana, in order to safeguard the holy sages.Kesari was one among the army generals of Sugriva's a..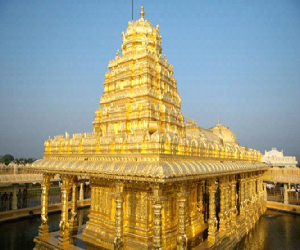 INTRODUCTION : The famous golden temple of Mata Lakshmi Devi is situated in Vellore in Tamil Nadu. The consecration ceremony of the temple was held during the year 2007 and devotees from all parts of India were participated in this grand event. This temple was made out of pure gold similar to the Golden Temple at Amritsar. Here goddess Lakshmi is known as Sri Lakshmi Narayani, the divine consort of Lord Narayana. The temple was constructed by Sri Narayani Peetam through the blessings of the great male spiritual guru who was affectionately called by the devotees as 'Narayani Amma'. An..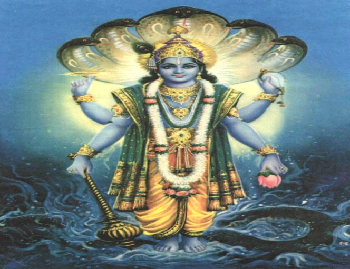 INTRODUCTION : According to Hindu Religion, the entire universe contains 7 upper and 7 lower worlds and it is created and controlled by Lord Vishnu. The details about the 14 worlds are mentioned in ancient Vedas, Puranas and in many other sacred texts. According to legend, the humans would reach the respective lokas based on their past karmic deeds, and those who have done good karmic deeds, would reach the upper level of Lokas, like Swarka Loka or Satya Loka. Hence it is advisable for us to do good karmic deeds in this birth, in order to avoid taking rebirths.The various lokas are as fol..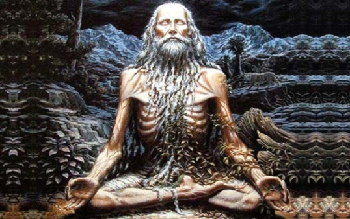 INTRODUCTION : Sage Sutikshna was a disciple of Sage Agastya, and he has learned all the divine subjects under his guidance. After finishing his education, he decided to grant Guru Dakshina to his Guru Agastya, and asked his wishes. Sage Agastya had demanded him to bring Rama before him in order to discuss with Lord Rama. But that time, Lord Rama didn't take his avatar in this earth. But the great disciple didn't think all about these. He had constructed an ashram in the forest, and started meditating by chanting the Rama Mantra "JAI SRIRAM". He didn't take any food and keep on chanting t..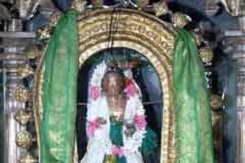 INTRODUCTION : Muthu Sattanathar is a form of Lord Shiva and he is the incarnation of Sri Kalabhairava. His famous temple is situated in Sirkazhi, Tamil Nadu. And apart from the shrine of Sri Sattanathar, Lord Shiva is worshipped as Thoniappar and Mata Parvati is worshiped as Periyanayaki in this temple. Six daily rituals are observed in this temple, and Thiruvadhirai and Shivarathiri are the most important festivals celebrated in this temple.Thevaram was sung in this temple by the Shaivite saints, and it is one of the most ancient temples in tamil nadu. During his childhood, Sam..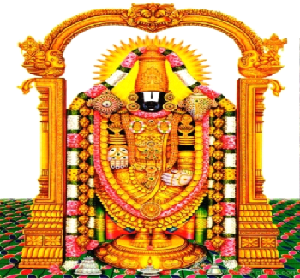 INTRODUCTION :Viswanathan (20th century) was born in a poor Brahmin family in Bangalore, Karnataka. By birth itself, he was not mentally stable, and used to depend on others for doing his regular activities. His father had worked as a priest in a nearby Hanuman temple, and got only meagre income. With the small earnings, he took care of his wife and his son Viswanathan. His father provided proper treatment to him by borrowing money from others, but nothing had made him to become perfect. One day, a friend of Viswanathan's father visited their house, and learned about his history, and aske..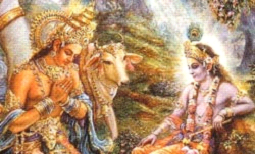 INTRODUCTION :Kinnaras and Kimburudas are the celestial musicians and they lives in the Gandharva Loka. They are considered as minor deities and are the lower level demi gods. Though they live in Gandharva Loka, they are controlled by the Gandharvas and Devas in the heaven. Kinnaras and Kimburudas are very much devoted with Lord Vishnu, and used to sing songs on him. They also got the powers to visit the divine worlds, and contain attractive looks. They possess good qualities and gives great respect to the demi gods in the heaven. They have entirely dedicated their lives on worshiping Lord Vis..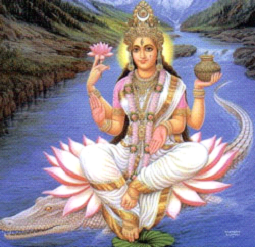 INTRODUCTION : According to Shiva Purana, sage Gautama, who is the son of Lord Brahma, had performed severe meditation on Lord Varuna on the Mountain Brahmagiri since there was severe drought in that area. Lord Varuna, the great ocean god, and the reliever of sins of the people, had appeared before Gautama and asked him to pray to Lord Shiva to fulfill his wishes.Due to that, the great rishi Gautama started doing severe penance on Lord Shiva. Lord Shiva appears before him, and sends Ganga into the earth and she has transformed into the holy River Godavari and began to flow in the earth.Du..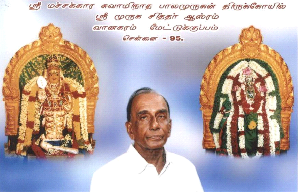 INTRODUCTION :A. R. Varadharajanar is a doctor by profession, and a staunch devotee of Lord Muruga. At his younger age, he stayed at Kodambakkam, and used to visit the Vadapalani murugan temple. But after losing his daughter, he had lost interest in living, and stopped worshiping the god and doing puja. Due to that, few siddhars were appeared in person, and asked him to continue doing puja to Lord Murugan, and as per their instructions, he began to perform puja to Lord Muruga, and helped the devotees by removing the troubles in their life, through the grace of Lord Muruga. He provid..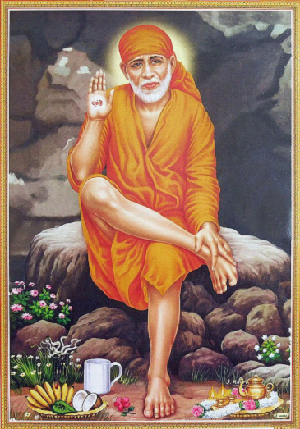 INTRODUCTION : Gopal (20th century) was born in a village at Mumbai and he was an ardent devotee of Sri Sainath from his younger age itself. He used to visit Shirdi on every year during the Guru Purnima festival, and have the darshan of Sairam. He was very good at studies, and his father had worked in a private company and his mother was a house wife. He was the only son for his parents. He has completed his law degree and become a professional lawyer. He used to contribute a share of his income for the welfare of poor and also would donate huge sums during his visits to Shirdi.One Sunday..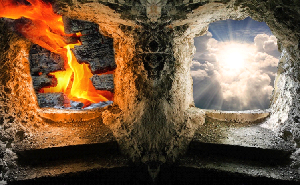 INTRODUCTION : Heaven and Hell is the term used in almost all the religions. In a nutshell, those who do good things in their life would go to heaven, and those who commits bad things in their life would go to hell. But our fate is already predetermined by the god, and it cannot be changed even to a little extent. Whatever sufferings we have to face, we must, and there is no other way to escape from that. Daily we are reading in the newspapers that lot of people dies due to accidents, murders and suicides. All these are happening, due to our fate, and due to our bad karmic deeds done in o..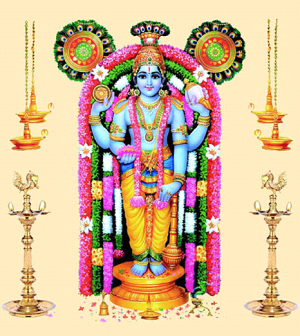 INTRODUCTION :Ganesh was an ardent devotee of Lord Guruvayurappan and he lived in Palakkad Kerala. He was an intelligent boy and secured good marks in his school exams. He was also interested in spiritual matters, and regularly visits temples in his nearby area. Once in a year, during the Krishna Jayanti festival, he used to visit Guruvayur along with his sister and parents and would worship the great Lord Sri Guruvayurappan.During the first year of his college studies, one day, suddenly he got fainted in the college floor, and remained in an unconscious state for a few hours. The college mana..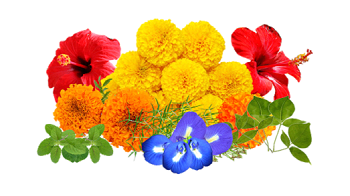 INTRODUCTION :Among god's several creations, flowers are considered as the most beautiful thing, and it is auspicious, and used to decorate the deities of the gods and goddesses. Without the presence of flowers, there would be no puja performance to the deities. Each and every flower holds a special significance and must be chosen based on the requirement of the gods and goddesses. By adorning flowers to the god, he would get satisfied and would offer various boons to us, and our life would prosper and we would shine well in our career path. ..