Devotional Articles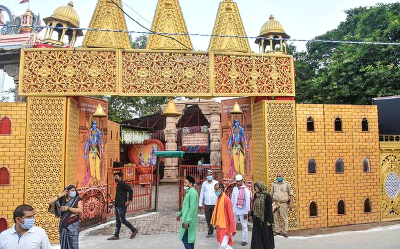 INTRODUCTION :Ram Janmabhoomi is the Holy place, which is believed to be the birth place of Lord Rama, an avatar of Lord Vishnu. As per the great epic Ramayana, Rama's birthplace is located on the banks of the Holy Sarayu River in the city of Ayodhya.Few hundred years back, at the present place of Ram Janmabhoomi, a mosque, known as Babri Masjid, was constructed by a Muslim king. In order to establish Rama temple at the Ram Janmabhoomi, during the year 1992, Hindu activists demolished the mosque. Due to that, Hindu-Muslim clashes were took place, and after a long period of time, due to t..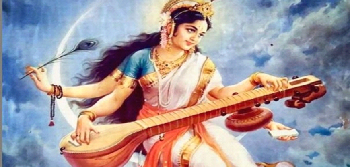 INTRODUCTION :In general, if we hate anybody or if we try to express our anger with others, we would call them as 'NAYE', which means calling them as the animal, 'dog'. In some small shops and in foundries, the owner would mostly call their attendants as 'NAYE'. Sometimes they may use this word as an act of showing their friendliness or affection on them. But whatever may be, using such a word is not considered as good, since dogs are considered as faithful and worshipful animals and they act as the divine vehicle of Lord Kalabhairava, an incarnation of Lord Shiva.If we read the letters of the..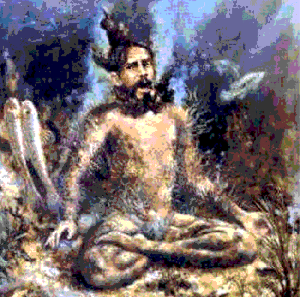 INTRODUCTION :Saubhari was an ancient rishi and he is believed to be the son of Rishi Kanwa, who brought up Shakunthala at his Ashram. Once when Saubhari Rishi was doing meditation inside the Holy River Yamuna, he has seen the sexual union of some fishes. Due to that, he also wanted to enjoy physical pleasures with his consort, and hence he went to the palace of the Mathura King, Mandhata, and asked him to marry one of his daughters to him. Though the king was initially reluctant to marry his daughter to the great sage Saubhari, but after repeated request made by the sage, he got pi..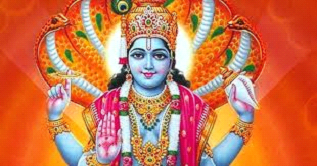 INTRODUCTION :'God Bless you', this is the best message, which would mostly be conveyed to us by our relatives, friends and our well-wishers, whenever we meet them in their homes or in some family functions. Do God, really bless us! If God really bless the people then why most of the people in the world, are suffering from various problems in their life?Some of us would be even having the doubt that whether the god really exist or not? This question usually would arise in our mind, whenever we open up the newspapers in the morning. From the Daily papers, we can find that lot of people in vario..
INTRODUCTION:We can control our senses, only if we purify our mind. It can be controlled only through great efforts, and it is a never ending process. Only by adopting certain measures like doing meditation, yoga, worshipping the almighty from our heart, and also in the temples, performing puja and by singing divine songs on the almighty, we would be able to control our mind.In the present world, we can see lot of crimes happening all over the world. Daily lot of murders, rapes and suicides are occurring. All these are happening due to non-controlling of our senses. Senses activate our body, a..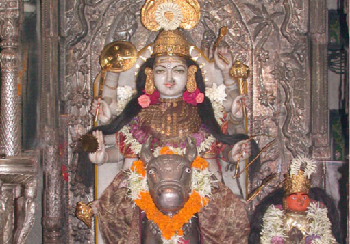 INTRODUCTION :Mumba Devi Mandir is an ancient temple situated in Mumbai, Maharashtra. In this temple, Mata Shakti Devi is worshiped as Mumba Devi, and this temple was built during 15th century AD. The idol of Ma Mumba is made out of a black stone and she looks very beautiful in appearance. She wears golden ornaments, and can be seen seated in a lion's vehicle. Mumba is also called as Amba, and the temple is situated amidst business houses. Since the temple is very sacred, daily lot of devotees are visiting this holy temple. And those who visit the Siddhi Vinayak Temple of Mumbai are advised to..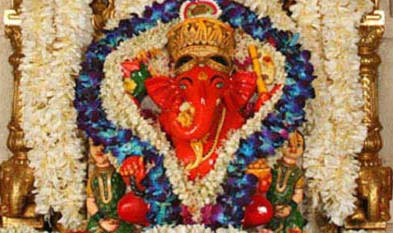 INTRODUCTION :Lord Vinayaka is the first god, and his divine appearance resembles the "OM" symbol, and he has to be compulsory worshiped in the morning, after getting from our bed, in order to destroy the obstacles which we regularly face in our daily life. Lord Vinayaka is having lot of small as well as big temples all over the world. He can be seen even under trees, and he is a very simple and lovely god. He is the favorite god for people belonging to all ages, and especially young children would like him so much, and they would consider him as their best friend. Among the various popul..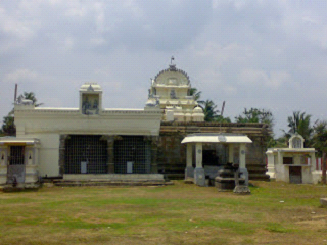 INTRODUCTION :Sri Somanadheeswarar Temple is situated in Somangalam Village and here Mata Parvati is worshipped as Sri Kamakshi Amman.This temple is a Navagraha temple and this temple is worshipped by Lord Chandra Bhagavan. According to Purana, once, Lord Chandra Bhagavan, who is also known as Soma, was cursed by his father-in-law Lord Daksha Bhagavan, the mind born son of Lord Brahma. Due to that, Lord Chandra had lost his divine beauty and also lost his knowledge. In order to get rid from his curse, he came to this sacred place, Somangalam, and created a pond, known as Soma Theertham and sin..
INTRODUCTION :Ponmudiyar was a female poet, and she lived during the Sangam period, approximately before 2,000 years, and she lived during the period of the Chera king Irumporai, and she also occupied the court of King Athiyaman, who was well-known for his generosity, and he was a friend of Avvaiyar, a female Tamil poet, and a Shiva devotee.Ponmudiyar has written portions of texts in Purananuru, and also wrote bhakti poems on Lord Shiva. After meeting Avvaiyar, she has become a great Shiva devotee, and as per the advice given by Avvaiyar, she began to write lot of poems in praise of Shiva.&nbs..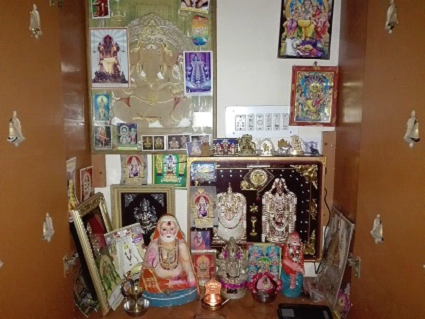 INTRODUCTION : Generally, in the houses of Hindus, a Puja room would be available, and in some homes, a separate room is created for puja, whereas in others a small cabinet or shelf would be used as a Puja room. Puja rooms are essential for the Hindu devotees, since they can do puja and abhishekham and can offer the holy Prasad to the divine deities. In their puja room, they can also do meditation, and can chant slokas, in order to cleanse their mind.It is not possible for the devotees to visit the temples daily, and for them, Puja room acts as a temple, and gives the great feeling of wor..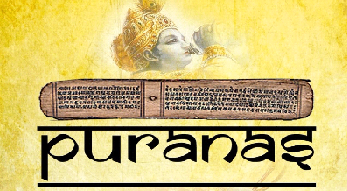 INTRODUCTION :Puranas are ancient devotional texts, written by the great sage Veda Vyasa, and it covers the importance of various deities like Vinayaka, Muruga, Shiva and Parvati. In the eighteen Puranas, various devotional stories are also covered. It was written in Sanskrit, and later it was translated in many Indian languages, and Puranas help us to know about the ancient history of various gods and goddesses, sages and saints. In the Puranas, the details about various kings, queens and demi gods are also mentioned. Various famous temples like Kasi, Badrinath and Kedarnath are also inc..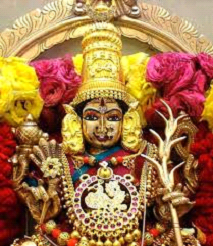 INTRODUCTION :Aadi month is meant for worshiping Amman, and devotees used to prepare Prasad items like koozh, pongal and curd rice and after showing it to the goddess, it would be distributed to the devotees, and most of the family functions like marriages and grihapravesam are not held. Particularly new business ventures would not be started during the month of Aadi. Donating money or food to the charitable houses is done especially during Aadi month.But festivals such as Aadi Peruku and Aadi Puram would be grandly celebrated during this month. During Aadi Amavasai, rituals for ancestors woul..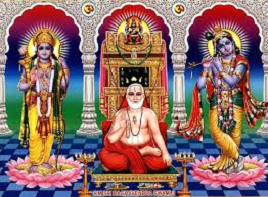 INTRODUCTION :Spiritual Gurus are playing a major role in our life, and only if we have their blessings, we would get their grace. Holy Gurus such as Guru Raghavendra, Shirdi Saibaba, Kanchi Paramacharya, Sri Ramakrishna, Sri Ramana and Sri Seshadri Swamigal, have incarnated in this earth, in order to serve the almighty as well as to help the mankind, by removing their sufferings and sorrows, and to give peace of mind to them. Our Gurus have taken birth in this earth, as per the orders of the almighty, and after their work completes in this earth, they would leave their physical body and ..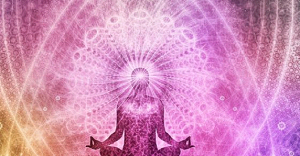 INTRODUCTION :Various benefits are there with regard to the chanting of mantras, both from the spiritual as well as from scientific point of view. When we chant the "OM" mantra, the sound produced during the chanting creates a vibration to our body which would give us peace of mind. Chanting of Divine Mantras gives us lot of benefits in our human life, such free from tensions, emotions, angry and increases our immunization levels, and would make us to run our life smoothly, and also the almighty would be very much pleased.Chanting of mantras also heals various diseases, gives mental..