Devotional Articles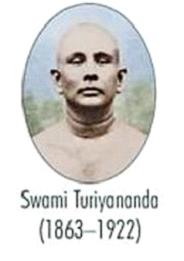 INTRODUCTION : Swami Turiyananda also called as Hari nath and Hari Maharaj due to his sincere devotion on god Hari, and he was the popular disciple of Ramakrishna. He was a close associate of Swami Vivekananda, and due to his request, he went to foreign countries, and preached the holiness of Hinduism among the people. He established Ashrams in foreign countries, and spread the bhakti spirit among the masses.Turiyananda was born in a pious Bengali Brahmin Orthodox family in Kolkata in the year 1863. He lost his parents at his young age and he was brought up by his brother. He succes..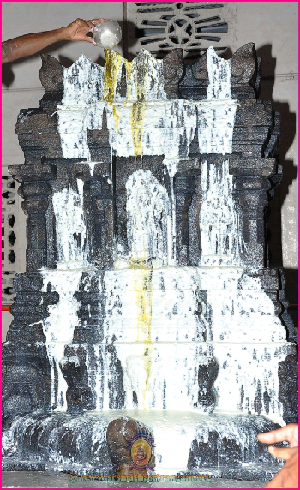 INTRODUCTION :Sri Upendra Tirtha (12th century) was the disciple of Sri Madhvacharya, and the pontiff of the Puthige Mutt at Udupi. He was the sincere devotee of Lord Vittala, and daily used to do puja to the deity which was given by his Guru Sri Madhvacharya. Upendra Tirtha had performed many miracles during his period similar to his guru Sri Madhwacharya. Once, while he was crossing the Holy River Ganges, some Muslim soldiers tried to attack him, but he didn't get angry and smiled at them. On seeing his shining face, the soldiers were changed their mind, and asked him to apo..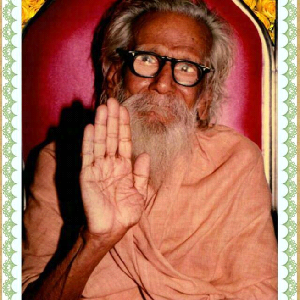 INTRODUCTION :Sri Sadasiva Shastri also fondly called as Sivan SAR was born on October 3rd 1904 as the younger brother of Sri MahaPeriyava. His birth name was Sadasiva Sastri. Sri SAR attained Siddhi on March 7th 1996. Sri Sivan SAR, also called as Sri Siva Periyava. Similar to his elder brother Sri Chandra sekara saraswathi swamigal, he also performed lot of miracles in the life of his devotees. He lived a humble and noble life, and got great courage, wisdom and knowledge in all the subjects. He got great bhakti on Lord Shiva and used to worship him in the temples and chant the shiva mantra a..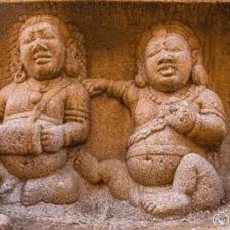 INTRODUCTION :Bringi is said to be a Shiva Gana, who is living in the Shiva Lok, the Himalayas, along with Lord Shiva and Mata Parvati, and with other divine attendants of Lord Shiva. According to legend, Bringi had obtained the position in the Shiva Loka, due to his severe penance on Lord Shiva in the earth during the first Krita Yuga. He was considered as one of the main attendants of Lord Shiva, similar to Lord Nandhi and Lord Chandikeswara. He greatly respects the divine couple, and considers Shiva-Parvati as his divine father and mother.According to legend, he was present along with Lord ..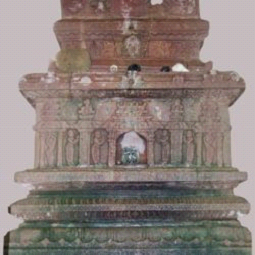 INTRODUCTION:Shri Raghupati Teertha was a great Madhwa saint and served as the pontiff of the Palimar Mutt, Udupi, Karnataka, for a period of 17 years, under the lineage of Shri Hrishikesha Teertha. He was an ardent devotee of Lord Rama and was well appreciated by many scholars for his great works. He also won in the debates held with great scholars. He got good knowledge in all the subjects, and an expert in all kinds of arts and well-versed in ancient Vedas and Hindu Scriptures. He was a kind hearted saint who used to conduct divine lectures, in order to spread the bhakti spirit among t..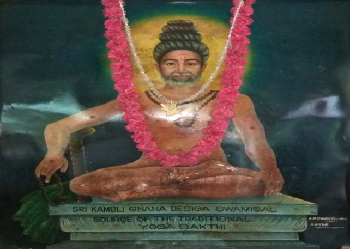 INTRODUCTION :Saint Kambaliswamy (19th century AD) also known as Kambli Gnana Desiga Swamigal was a great yogi who lived before 150 years, and lived in the present day Thattanchavady, Pondicherry. He has observed strict silence during his life time, and he is also known as Mouna Swamigal. He used to give sacred ash and distribute the holy Prasad to the devotees. He was good at yoga and meditation and trained his devotees in the yoga field. Sri Kambaliswamigal used to take Jala Samadhi in the lake as a regular practice, and used to meditate on Lord Shiva for long hours. He used to take only sim..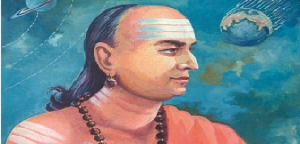 INTRODUCTION :Varahamihira (499-587 AD) was a great sage and an astronomer, who had made rich contributions in the field of astronomy. He has written famous texts such as Panch Siddhant, Bruhad Samhita and Bruhad Jatak, and he mentioned valuable details about the planets. He also got large number of disciples, and guided them properly. He was well-versed in Vedas and other holy texts, and controlled his senses, and lived a pious life. He contains great wisdom, boldness, kindness, courage and high will-power. He asked us to control our mind, and to be brave enough to face any kind of challenges..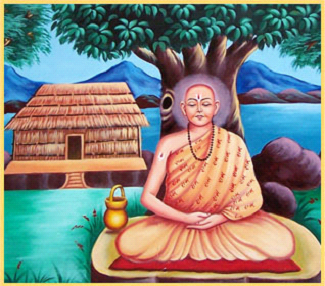 INTRODUCTION:Rishi Nagarjuna (100 AD) was born in a village in Madhya Pradesh. He has made detailed research in the field of chemistry and made lot of inventions and discovered new things. He also wrote lot of medical books like Arogyamanjari and Yogasar, and cured the diseases of the people. He was appointed as the chief of the Nalanda University at Bihar.He also introduced medicines for curing the diseases of the animals and birds, since he was very fond of them. He was considered as a great saint and a divine incarnation of Lord Vishnu. He showed courtesy on all the living beings in the ear..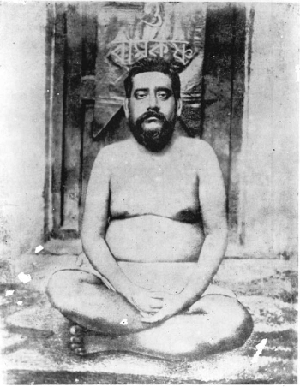 INTRODUCTION :Ram Chandra Datta (1851-1899) was a disciple of Ramakrishna and a well-versed writer of spiritual books. Datta was a close friend of Swami Vivekananda. Datta was born in the year 1851 in Kolkata. His parents were ardent devotees of Lord Krishna, and his mother has died at his childhood, and hence he was brought up by Mata Bhubaneshwari Devi, who was a relative, and the mother of Swami Vivekananda, and she took care of him in a kind manner, and treated him as her own child. Young Datta become a devotee of Lord Krishna, and used to visit the Krishna temples and perform m..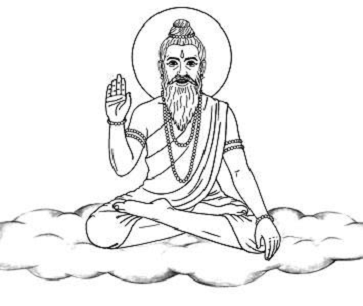 INTRODUCTION :Rishi Kraustuki was one of the ancient rishis, and he was the disciple of Markandeya. Markandeya was a great sage and he conquered the death, and remains young forever, and appears similar to Lord Balamuruga. Kraustuki was born in a pious Brahmin family in North India, and was interested in spiritual activities from his younger age itself. He was well known for his sincere devotion to Lord Shiva, similar to his Guru Markandeya, and relieved the people from their sufferings and sorrows, and took them to the spiritual path. He was good at meditation and yoga, and was specializ..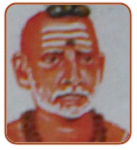 INTRODUCTION :Pisharadi (1550-1621) was born in Trikkandiyur, Kerala, and he was a great writer, reader, astrologer and an ardent devotee of Lord Guruvayurappan. He also helped his student Sri Narayana Bhattathiri towards composing the devotional poem Sri Narayaneeyam.WORKS⦁ Pravesaka⦁ Karanottama⦁ Uparagakriyakrama ⦁ Sphutanirnaya⦁ Chayastaka⦁ Uparagavimsati⦁ Rasigolasphutaniti⦁ Venvarohavyakhya⦁ HorasaroccayaPisharadi played a vital role in bringing up his student Sri Bhattathiri in a good manner, and asked him to worship Lord Guruvayurappan at Guruvayur, in order to gain more knowledge..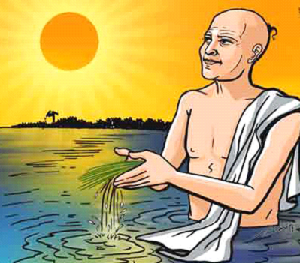 INTRODUCTION : Tarpanam is a type of Vedic practice and it is an offering made to the divine deities by chanting divine mantras. Tilatarpanam means offering made by a person to his deceased father / mother and to the Pitrus (Departed souls of our ancestors) using water and sesame seeds during the annual death ceremony or on Amavasya and other related days. Tilatarpanam can be done in auspicious temples like Rameswaran, Srisailam, Kasi and Triyambakeshwar Temple, in order to remove our Pitru Doshams.Tilatarpanam is made in favour of gods, demi gods, rishis, and to our fore fathe..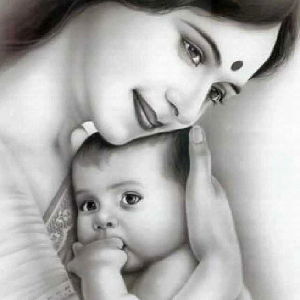 INTRODUCTION :Kantimathi (11th century AD) was the holy mother of Sri Ramanuja, and at her teenage, she got married to Sri Kesava Somayaji, a pious Brahmin scholar, and lived in Srperumbudur, and had one noble son, who was the great Vaishnative saint Sri Ramanuja and his birth name was Ilaya Perumal.Due to her past births good karmic deeds, she gave birth to Sri Ramanuja, who was considered as the divine avatar of Adisesha, the divine serpent bed of Lord Vishnu. She was a good house wife and properly looked after her family, and attended the pujas and homams in the Vishnu temples, and lived a ..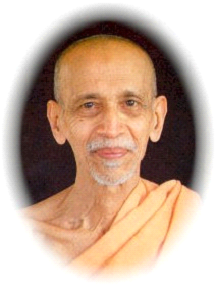 INTRODUCTION :Chidananda Saraswati, (1916–2008) was the President of the Divine Life Society, Rishikesh, India. He was a great saint and spiritual personality. He was born in Mangalore into a pious Hindu family in the year 1916. During his young age itself, he used to study Hindu Puranas, Bhagavatham, Ramayana and Mahabharata and got great spiritual knowledge. He was the successor of Swami Sivananda Sraswati. His birth name was Sridhar Rao. After finishing his studies, he has joined in Sivananda Ashram under Swamy Sivananda Saraswati in Rishikesh in the year 1943.He has attained Sainthood in t..