Devotional Articles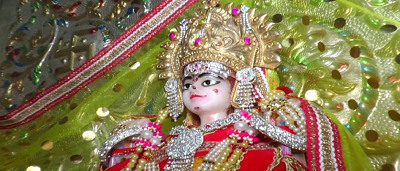 INTRODUCTION : Ma Jaldevi Mandir is situated in Sansera, Rajasthan, and she is considered to be an incarnation of Ma Shakti Devi. This famous temple was built by a king of Rajasthan before few hundred years. Once there occurred severe rain and flood in Rajasthan, and it destroyed all the food crops during the harvesting season. Due to that, the king of Rajasthan, and the farmers had suffered a lot. One day night, Ma Shakti Devi appeared in the dream of the then king of Rajasthan, and asked him to build a shrine for her at Sansera in Rajasthan. The next day morning the king informed a..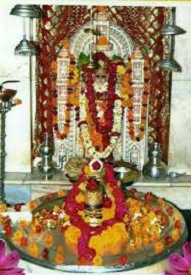 INTRODUCTION : Saraneshwar Mahadev Temple is an ancient famous Shiva temple, and it is located in Rajasthan. Lord Saraneshwara is the Kula deva for many ancient kings in Rajasthan, and still he is the Kula Deva for some community people in Rajasthan. Major renovation works were done to this temple during the16th century. A big Hanuman Idol welcomes us to the temple, and it is located in the outside of the temple. Along with the main Shiva Linga, hundreds of Shiva Lingas are found inside the temple. Few temple elephants also can be found nearby the entrance of the temple, and it warml..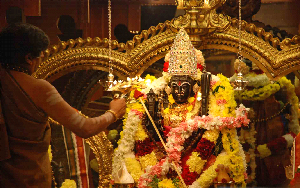 INTRODUCTION : The Shakti Peethas are the popular shrines and pilgrimage centres of Ma Shakti Devi, and totally there are 51 Shakti Peethas as mentioned in our Puranas, and in other holy texts.Most of the Shakti Peethas are located in India, but few Shakti Peethas are located in some foreign countries also.As per ancient legend, once Lord Daksha, son of Lord Brahma, had performed a yagna, and for that, he didn't invite his son-in-law, Lord Shiva, since he didn't like the peculiar features of Lord Shiva, like dancing with the ghosts in the burial grounds and wearing the skeleton of the dea..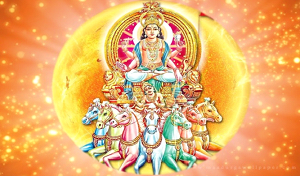 INTRODUCTION : Lord Surya resides in the Surya Mandala also called as Surya Loka, and he is called by various names such as Aditya, Bhaskara and Ravi. Surya worship is popular in North India, and most of the North Indian women belonging to Hinduism would perform special puja to Lord Surya during sundays. Lord Surya is the son of Rishi Kashyapa and Mata Aditi, and his consorts are Sharanyu and Chaya. He is the father of Lord Yama, Yamuna and Lord Shani Dev. He is also the guru of Lord Hanuman. He is an ancient god, and he is most popularly worshipped in ancient period, and his worship was ..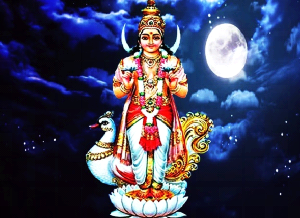 INTRODUCTION :Lord Chandra is a worshipful deity and he is one among the nine planets, also called as Navagrahas. He is the son of Rishi Atri and Anusuya, and it is also believed that he was formed during the time of churning of the milk ocean. He was married to the 27 star goddesses, who are the daughters of Lord Daksha, and his chief consort is Mata Rohini. Chandra looks very beautiful, and he contains good qualities, and he is the controller of our mind. By worshipping him sincerely, our mind would not get diverted on unwanted things, and we would get peace of mind.Chandra is also know..
INTRODUCTION :Shani refers to the planet Saturn, and he is also classified as one among the Nine planets, also called as Navagrahas. Shani is considered as a judgement god, and his greatness is mentioned in the Puranas, and he used to give correct judgement to the human beings as per their karmic deeds. He is the son of Lord Surya and Ma Chaya, and his consorts are Neelima and Manda, and his sons were Gulika and Kuligna. He resides in the Shani Mandalam, which is very bigger than the size of the earth, and he discharges his duties in an excellent manner.Lord Narada had visited the Shani Mandal..
INTRODUCTION :As per our ancient Puranas, it is believed that the abode of Lord Ganesa is situated in the Ganesa Loka, which is located near to Kailasa. In the Vinayaka Purana it is mentioned, that due to the sincere devotion of the great sage Purusundi, after his death, he has attained the Ganesa Loka. The Ganesa loka is situated amidst mountains, and Lord Vinayaka dwells there along with his consorts, Ma Siddhi and Ma Buddhi. In this loka, there will be no physical comforts and luxuries similar to the heaven, but there would be the continuous chanting of the Ganesa Mantra, "OM SRI GANES..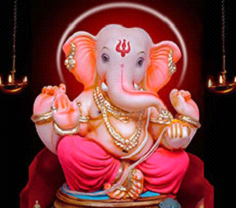 INTRODUCTION :Instead of relying upon the help of our relatives, we can consider the supreme god as our best relative. Whenever we are in need of some help, in general, we would approach our relatives only. But they may or may not help us, and even they may cite some reasons and can avoid helping us. But if we sincerely pray to the god, he would help us even through some unknown strangers also. Actually the great almighty dwells in the souls of all the human beings, and in times of our urgent call, he would send some suitable persons to us, by forcing them to help us.Lord Vinayaka is considere..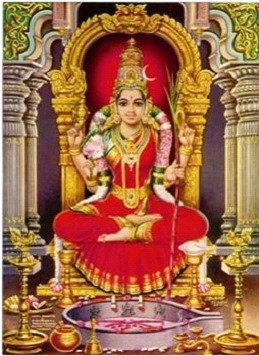 INTRODUCTION :Sri Kameswari Devi temple is situated in a Village in Vizianagaram District of Andhra Pradesh, and this sacred temple is situated amidst full of natural beauty. Sri Maha Kameswari Devi is the family deity for most of the people belonging to Brahmin community in and around Vizianagaram District.Every year during Vijayadasami, special puja would be held in this temple, and during that time, lot of devotees would gather in the temple. Devotees can also bring Prasad from their homes like curd rice, lemon rice and pongal, and they can offer it to the participants of the temple puja.&n..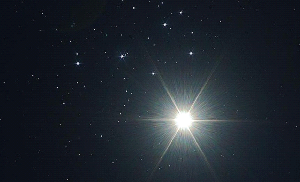 INTRODUCTION : Dhruva Mandala is situated far away from the earth, but Dhruva can be seen in our normal eyes during night times. Dhruva star would brightly glitters in the skies, and would create happiness in our minds. Dhruva had reached the position of becoming a divine star in the sky, due to his sincere meditation on Lord Vishnu, and he has been shining brightly in the skies for several millions of years. Dhruva Mandalam is the residence of Lord Dhruva, and it is situated on the top of the other divine worlds. Through his great powers, he is controlling the Rishi Mandala and also..
INTRODUCTION :Swami Shantatmananda is a saint in the Ramakrishna Mission and he is a great scholar and a spiritual personality, and at present, he is administering the Ramakrishna Mission – Delhi Centre.He worked in the Ramakrishna Mission, Belur Mutt for several years, and he properly administered the affairs of the management, and he has also introduced lot of welfare schemes for the staffs working at the Ramakrishna Mission, Belur Mutt.Swami Shantatmananda started a social welfare association in Kolkata, called as Sarada Seva Sangha, which is functioning effectively by the women volunteers,..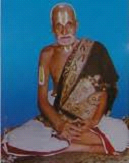 INTRODUCTION : Prathivadhi Bhayankaram Annangacharya also fondly called as Annan, was a famous pundit, a sincere devotee of Lord Vishnu, and the the composer of the famous Venkateswara Suprabhatam, songs in praise of Lord Vishnu, in order to awaken him in the early morning. His birth name was Hasthigirinathar Annan, and he was born in the year AD 1361. He was one of the chief disciples of Swami Manavala Mamunigal. Apart from Venkateswara Suprabhatam, he composed few more Slokas, which are recited daily at the Tirumala Venkateswara Temple. The Suprapadam sung by the famous singer Smt...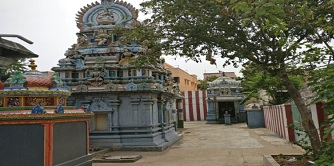 INTRODUCTION : Velleswarar Temple is a famous Shiva temple and it is an ancient temple, situated in Mangadu, nearby the famous Mangadu Kamatchi Amman Temple. Nearby this temple, a Vishnu temple known as Sri Vaikunda Perumal Temple is also located. The temple is dedicated to Lord Shiva and since Lord Shukra, is worshiped in this temple this temple is known as Velleswarar Temple. In Tamil Vellee means Friday and Lord Shukra is the god of Friday.Lord Shukra is the guru of the demons and pujas are performed by the devotees to Lord Shukra on Fridays. Devotees used to offer Mochai, a kind of pu..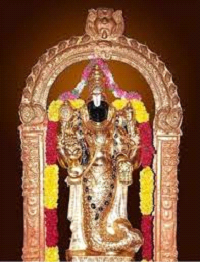 INTRODUCTION : Sri Vedanarayana Temple also called as Matsya Narayana Temple is an ancient and a holy temple situated at Nagalapuram town in Chittoor District, Andhra Pradesh. This temple is dedicated to Lord Vishnu, and he is worshiped in the form of Matsya(fish) avatar and he is mentioned as Matsya Narayana or Veda Narayana. There are only few temples dedicated to Matsya Avatar of Lord Vishnu, and amongst those temples, this temple is considered as a famous temple.The temple is being properly ..