Devotional Articles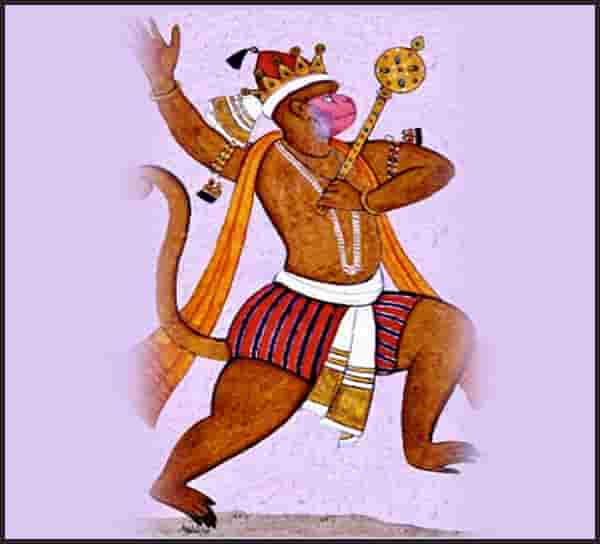 INTRODUCTIONMayindan is considered as one of the chief warriors in the Vanara Army, and he was controlled by the Vanara king Sugriva. He participated in the war held between Rama and Ravana, and fought bravely and killed lot of demons, and he was high praised by Sugriva for his valour. When Vibishana wanted to take refuge with Rama, it was the great Mayinda who talked to Rama in favour of Vibhishana along with Hanuman, and asked Rama to give shelter to Vibishana, and he considered Vibhishana as a pious and holy demon.Among the several Vanaras, it was Mayinda who looked calm and acted in a righ..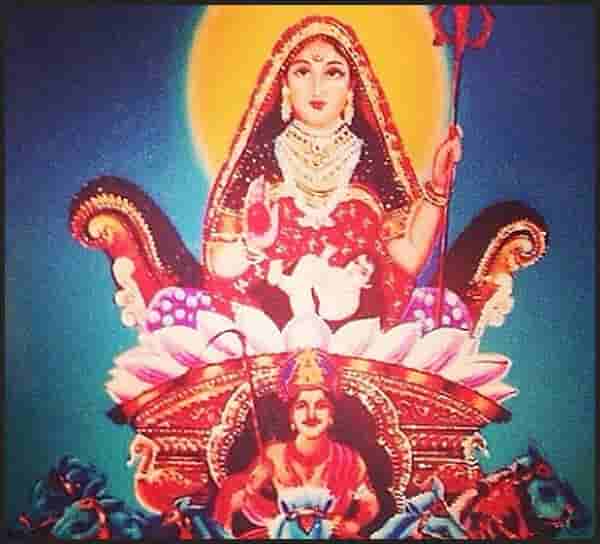 INTRODUCTIONSaranyu is also known as Sanjana and Sandhya is a mother goddess and the daughter of the divine architect, Lord Viswakarma. Saranyu and her sister Chaya are the consorts of Lord Surya Bhagavan.Children of Mata Saranyu:RevantaAshvin KumarasYama YamunaSaranyu was mentioned in the ancient Rigveda and was considered as a noble goddess, who showers her grace on to her devotees along with her consort Lord Surya Bhagavan.Once, she couldn't bear the heat of Sun god, and hence she created Mata Chaya through her shadow, and went to the earth and performed penance. Initially, Lord Surya ..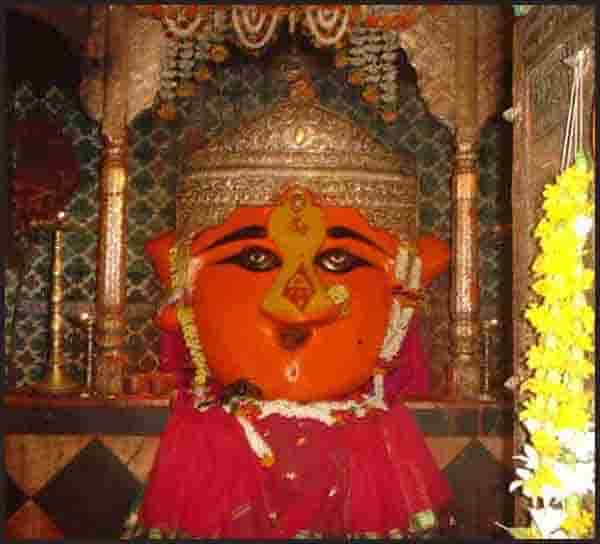 INTRODUCTIONGoddess Renuka is worshipped as Yellamma in Karnataka, Andhra Pradesh, Maharashtra and Tamil Nadu. She is also worshipped as Manchalamman in Mantralayam. Goddess Renuka is the incarnation of Mata Parvati and is our affectionate mother Goddess and her name and type of worship changes from place to place.According to the Legends, Renuka was the wife of Sage Jamadagni, and since he had suspected her of infidelity, he asked Parashurama to remove her head. Lord Parashurama agreed to his father's wish, and removed his mother head. And Lord Parashurama asked his father to give him a boon ..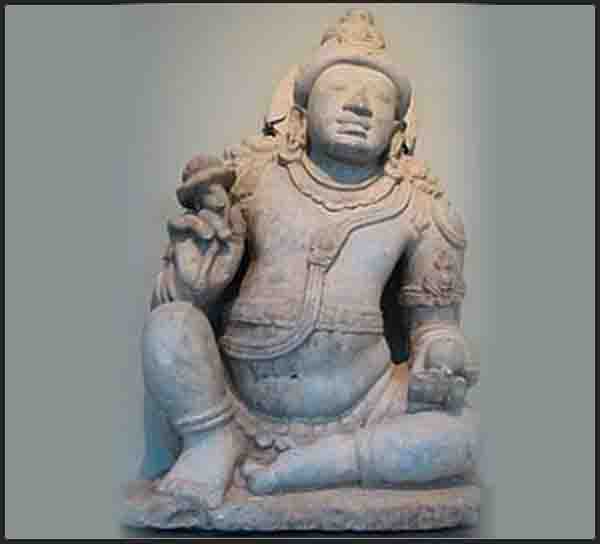 INTRODUCTIONManiman was a Yaksha, and he was a close friend of Lord Kubera and resides at the Yaksha Loka. He was a friend of Lord Kubera from his childhood, and he maintained a close bondage with him. He was mentioned in divine texts, and his importance and knowledge was also mentioned. He got married and had children. Once playfully he disturbed the penance of a sage, and he was cursed to become a cobra, and after his request, the sage slightly changed his curse, and due to that, during the exile period of the Pandavas, he was killed by Bhima, and got relieved from the curse, and went back t..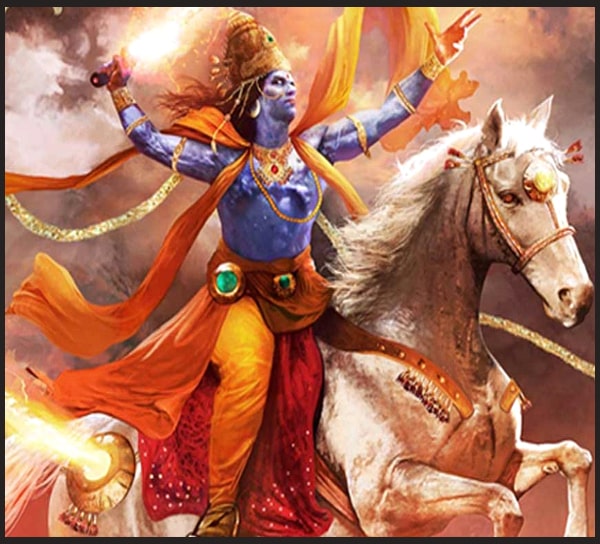 INTRODUCTIONKalki, is the tenth avatar of Lord Vishnu who will appear at the end of Kali Yuga. It is stated that Kaliyuga consists of 432000 years. Out of that, approximately 5400 years have been passed. Hence the remaining 426600 years are there for kaliyuga to get completed. It is believed that Lord Kalki will appear in this earth only after the completion of 426600 years and will punish the evil forces and protect the good ones.IMPORTANCEHe is described in the Puranas as the avatar who appears by riding a holy white horse with a shining sword. Kalki is also found in Buddhist texts. In ..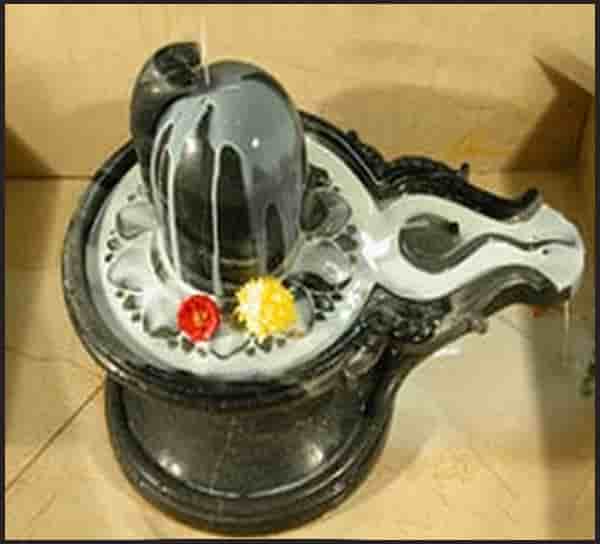 INTRODUCTIONLord Isanya is a form of Lord Shiva, and contains his features. He is the god of North-East Direction. He is the Rudra Deva and contains Trisool and wears snakes and his body is covered with sacred ash and contains a divine look. He is the god, who removes the evil spirits from our mind and body, and from his sacred ash we can understand, that one day or other day, our body would be burnt into ashes and nothing is going to come with us after our death.The shrine of the Isanya Lingam is situated near the girivalam path and the cremation ground, and attracts large number of devotees ..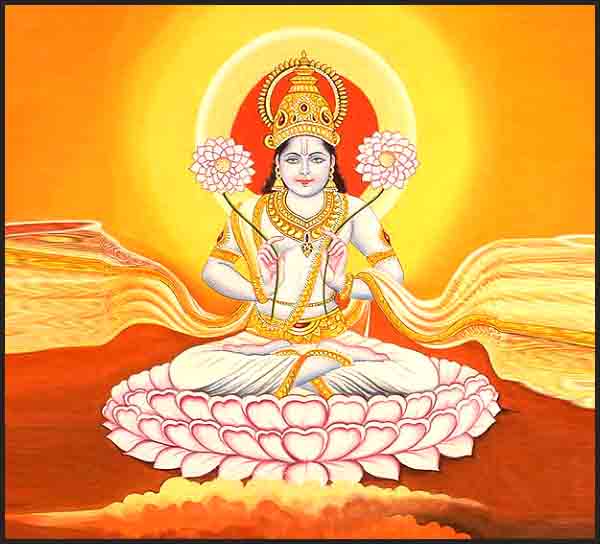 INTRODUCTIONBhaga is a god for wealth, marriage and prosperity similar to goddess Lakshmi. He is a main deity who gives our necessities and fulfils our wishes. He is also a vedic god, and contains powers equivalent to that of Lord Indra. But generally he obeys and executes his duty as per the instructions given by Lord Indra. He is referred in various puranas and in several ancient hindu texts, and is considered as a supreme manifestation of Lord Vishnu. He is the brother of USHAS (The Dawn Goddess).During the yagna performed by Lord Daksha, he stood by his side, and helped him to perform the ..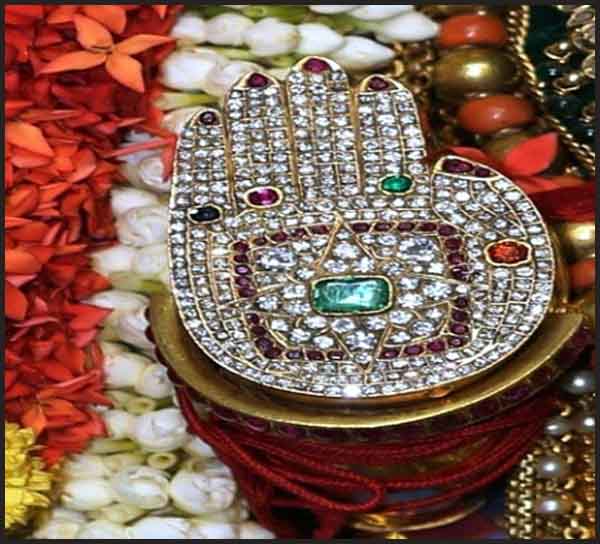 INTRODUCTIONAbhayahasta also called as Abhayamudra means protecting us and consoling us by the almighty through hand posture. We can find in most of the temples that the deities would appear in the form of blessing posture, which means, they are willing to protect us from all sorts of problems in our lives, and also they would be with us throughout our life.We can also see the idol of Lord Venkateswara in Tirumala, who appears in the Abhaya Mudra posture, with a smiling face, and his blessing posture is very famous since Vedic times. In Mantralayam Raghavendra Swamy Mutt, and also in other Bra..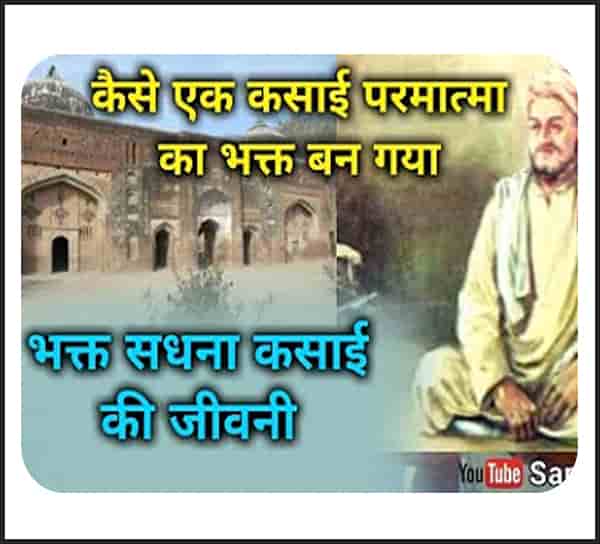 INTRODUCTIONBhagat Sadana was a great saint and poet and he was also called as Sadana Qasai, and his divine verses were incorporated in the famous Sikh text, Guru Granth Sahib. His devotional poems were admired by great saints and poets, and he was considered as a worshipper of the formless god. The followers of Bhagat Sadana are called Sadana Panthis. He died at Sirhind in Punjab. Sadana was born in 1180 AD in a Muslim family in Hyderabad, Sindh province in Pakistan. He undertook the profession of butchery. And though he has done the job of cutting the goats, in general, he wa..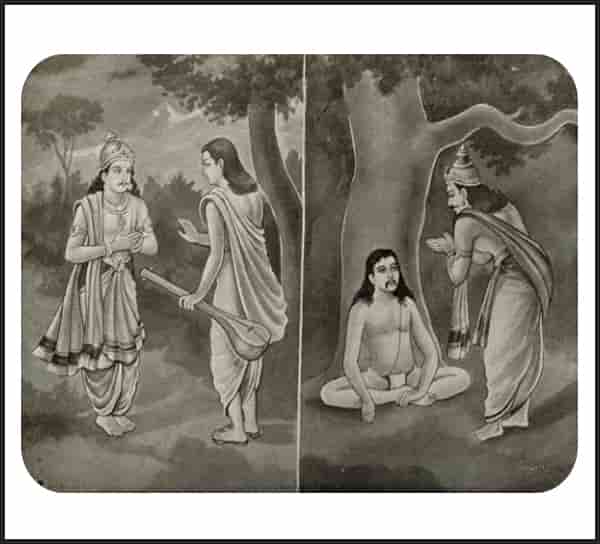 INTRODUCTIONDevapi is an immortal sage. According to the ancient texts, he was the eldest son of the King of Hastinapura. He was a pious and a good prince but since he was affected with leprosy, his younger brother Shantanu was declared as the king of Hastinapura. Shantanu ruled his kingdom in an efficient manner. And all the people in his region were very much satisfied with his golden rule. Later Devapi left the kingdom of hastinapura, and did severe penance in the forest. Due to the request of his brother king shantanu, devapi served as a priest for some time in the kingdom of hastinap..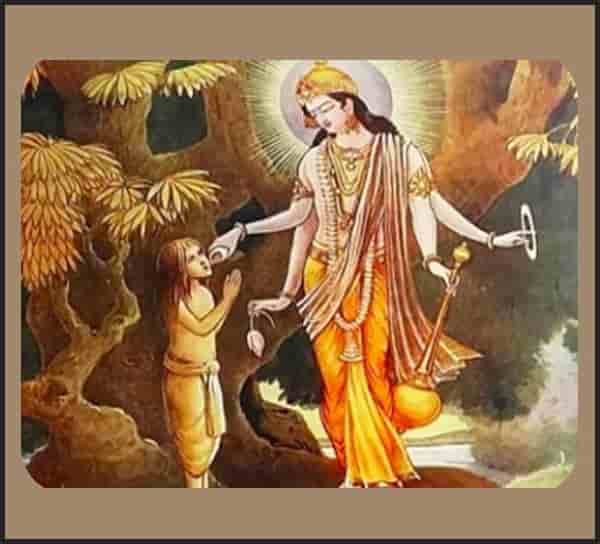 INTRODUCTIONThere are lot of staunch devotees of the almighty during the past periods. They have sacrificed their food, water, and their lives itself while expressing their bhakti on the almighty. Staunch devotees are also called as ardent and sincere devotees of the almighty. Ancient Alwars and Nayanmars can be cited as the best examples for staunch devotees of Lord Vishnu and Shiva. These devotees would never get angry with the god, even when they were tested by the god. They are the dedicated devotees of the god, who acts as an example for others.At the present world, excepting some few pon..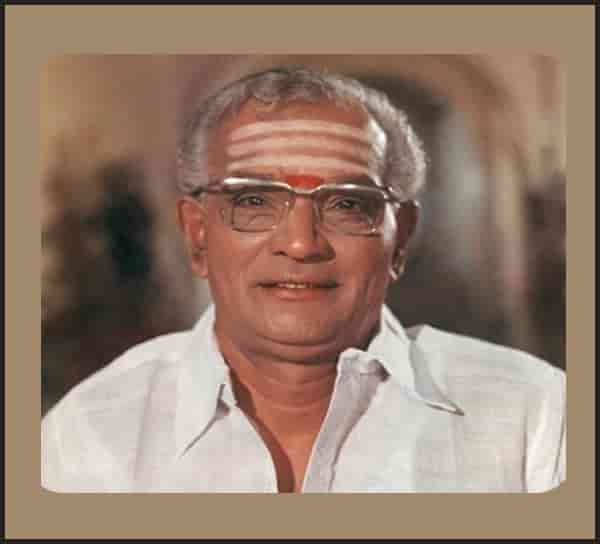 INTRODUCTIONChinnappa Devar (1915–1978), also fondly called as Sandow Chinnappa Devar by his fans and by his well-wishers, was a famous and active Tamil film producer during the period: 1950-1970. He is very fond of animals, and hence he produced a few animal based movies, and also made some animals to act in his movies. Chinnapa Thevar married to a pious lady at his teenage, and he had children. He produced all of his movies under the banner Devar Films, and he contains a strong body and a strong mind. He was a staunch devotee of Lord Muruga, and he also produced a few films based on Mur..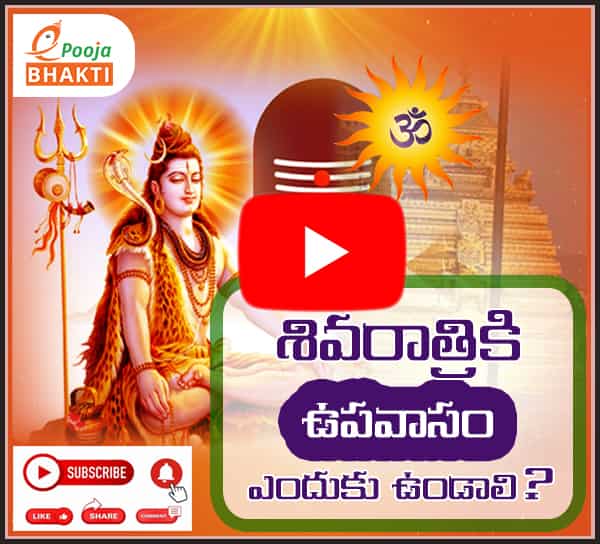 ఓం నమః శివాయపరమేశ్వరుడు సృష్టి లయ కారకుడు. శంభో మహాదేవా అని పిలిస్తే పలికే దైవం.ఆ ముక్కంటుని పర్వదినం పురస్కరించుకుని శివరాత్రి విశిష్టత తెలుసుకుందాము.శివరాత్రి వైదిక కాలం నాటి పండుగ. సంవత్యరానికి వచ్చే శివరాత్రులు మొత్తం అయిదు. అవి ఏమిటంటే :నిత్య శివరాత్రి,పక్షశివరాత్రి,మాసశివరాత్రి,మహాశివరాత్రి,యోగశివరాత్రి.వీటిలో పరమేశ్వరుడి పర్వదినం మహాశివరాత్రి. మాఘ బహుళ చతుర్థి, ఆరుద్ర నక్షత్రం నాడు శివుడు లింగోద్భవం జరిగింది. శివునికి అతి ఇష్టమైన తిథి అది.అందుకే ఈరోజున శివుడ్ని లింగాత్మకంగా ఆరాధించిన వారెవరైనా సరై పురుషోత్తముడు అవుతాడని పురాణాల మాట. ఈ రోజున శివ ప్రతిష్..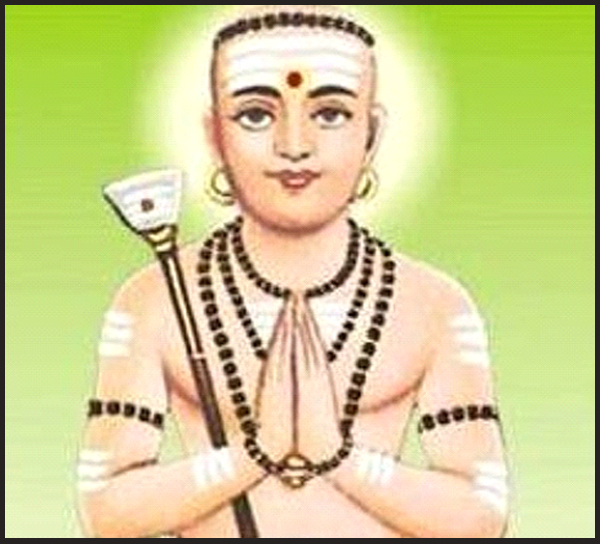 INTRODUCTION:Gunisilar was a great devotee of Lord Muruga, and he was a very generous and kind hearted person. He had made it as a practice to feed a minimum of 100 Murugan devotees in his home, and he has continued the practice till his death. He was a great poet and wrote many sweet songs on Lord Muruga. Though he was asked by the then kings to sing in praise of them, he refused, and sung songs only in praise of the almighty. He was against caste discrimination, and his disciples were belonged to both upper as well as lower class. Once while he was travelling to Palani Hills, Lord Murug..