Devotional Articles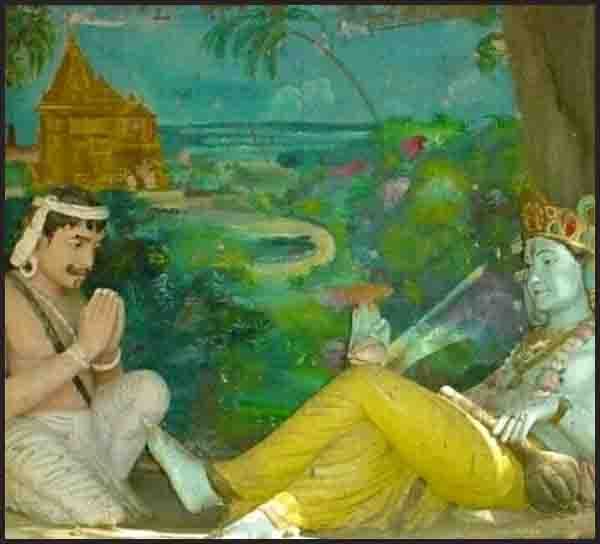 Pain is a common activity which we can see in everybody's life. At some time or other, everybody has to face some pain either in their body or in their mind or both. Pain can be occurred due to injuries or due to some defects in our body. Small children would get injured while playing with their friends, and heavy pain would be there when we met up with accidents. Pain also would be caused by our boss, in our offices, when we didn't finish the allocated work within the stipulated time.Ancient soldiers have bravely fought with their enemies in the battle field, in order to fetch victory for the..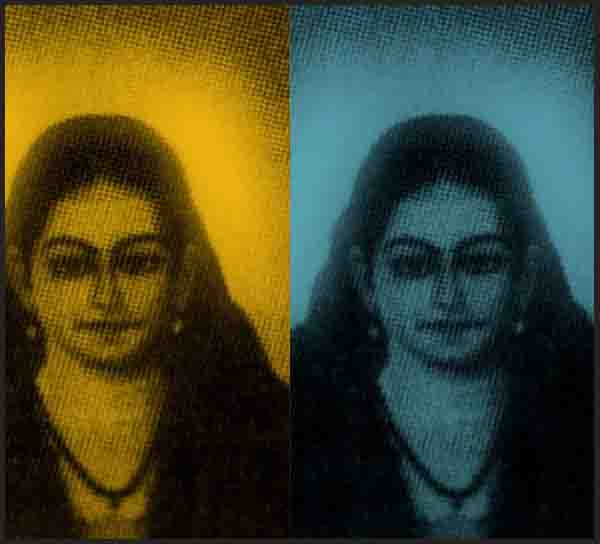 INTRODUCTIONSarparajni is believed to have incarnated in this earth before 5000 years ago, and she was a great Shaivite female sage, who had contributed some portions of texts in the Rig Veda (10.189). She was born in a pious Brahmin family, and she was a great scholar. Her parents were also ardent devotees of Lord Shiva, and they have brought up their daughter in a nice manner. She has also penned beautiful songs on Lord Shiva, and considered him as her only saviour. It is believed that she didn't marry anyone, due to her great Shiva Bhakti. Many kings were attracted with her beauty and ..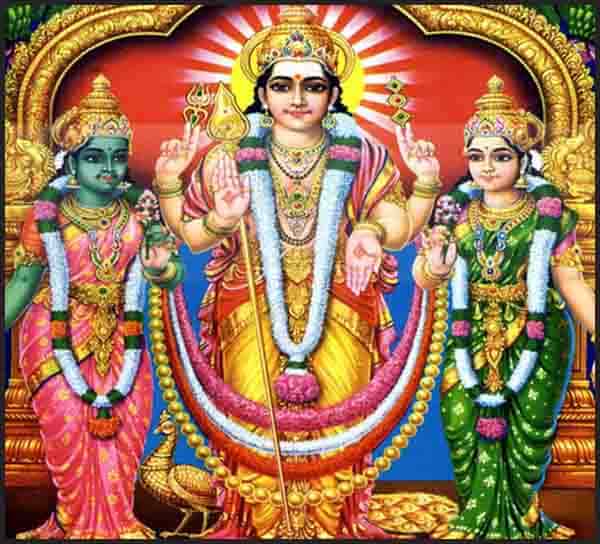 INTRODUCTIONValli is a goddess and the consort of Lord Muruga. Valli was born as the daughter of Lord Vishnu in her previous birth with the name Sundaravalli. She was the adopted daughter of Nambi Rajan, the tribal leader of the Mountain kingdom. She was a sincere devotee of Lord Muruga from her childhood itself. Valli used to pray to Muruga with great devotion, and wants him to be her consort. Once, while she was protecting the crops from the birds, she met Lord Murugan in the form of a hunter, an old man, and finally revealed his true form.After some time, Lord Muruga has transformed in..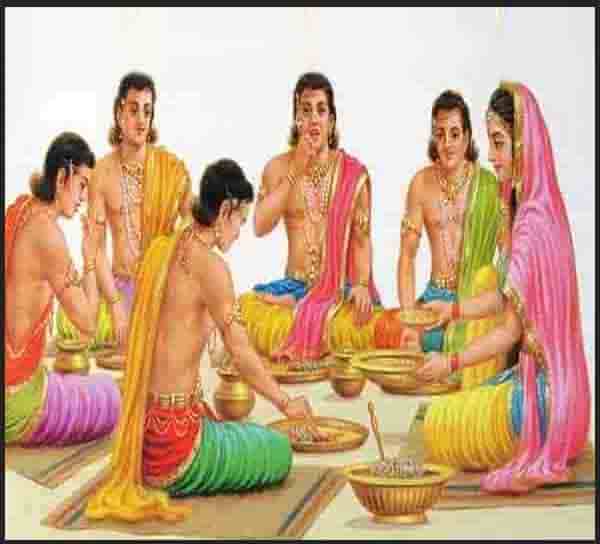 INTRODUCTIONAccording to the great epic Mahabharata, Upapandavas are the five sons who were born to Queen Draupadi from the Pandavas. During the Kurukshetra war, they fought bravely on the side of the Pandavas, but they were killed by Ashwathama, during the time of their sleep on the last day night of the war. Prativindhya was born to Yudhishthira and Draupadi. Shatanika was born to Nakula and Draupadi. Sutasoma was born to Bhima and Draupadi. Shrutsena was born to Sahadeva and Draupadi. Shrutakarma was born to Arjuna and Draupadi. All the five s..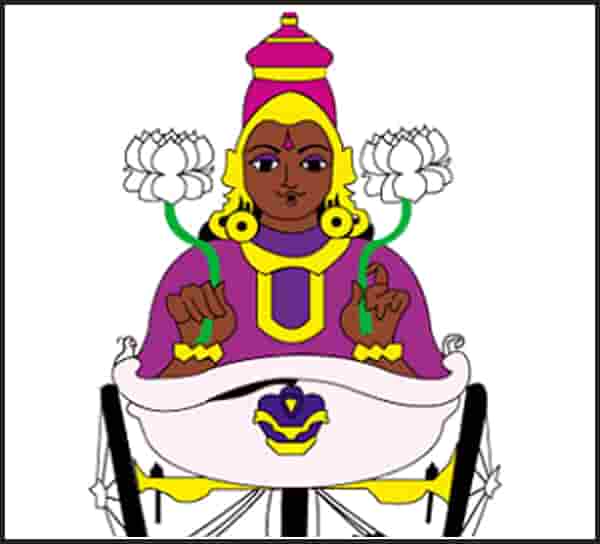 INTRODUCTIONAccording to ancient Vedas, Tvashtha is the god of art and fashion. He is also considered as an incarnation of Lord Vishvakarma. In Yajurveda and in the Rigveda, his characteristics were mentioned. Like Viswakarma, he is also considered as the maker of divine weapons for the gods and demi gods.His importance was mentioned in the great epic Mahabharata, and he is considered as the son of Sukracharya, and in some texts, he was mentioned as the son of Kashyapa and Aditi. His son was Vritra, and his daughter was Saranyu, consort of Lord Surya, and their sons are Yama and Yami. &nb..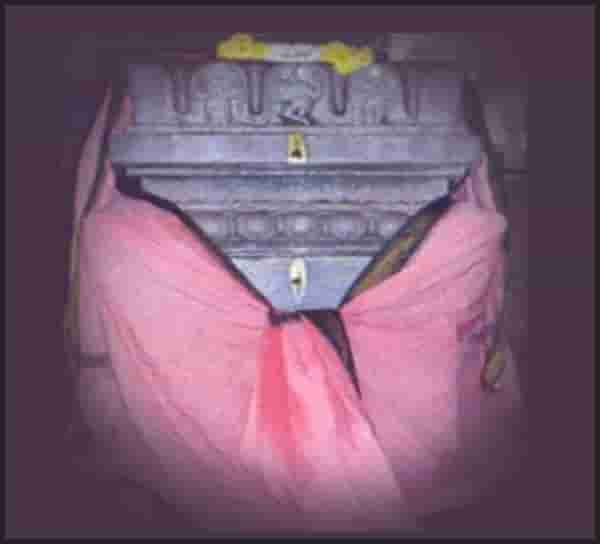 INTRODUCTIONSri Vidyapathi Teertha(18th century) served as a pontiff in Sri Vyasaraja Mutt at Kumbakonam during the period:1788-1798. His Guru was Sri Vidyanatha Teertha, and his successor was Sri Vidyavallabha Teertha. He attained Jeeva Samadhi at Kumbakonam, during the year 1798. He was an ardent devotee of Lord Srirama and Hanuman. He was a great scholar and an expert in all the regional languages.He also served sincerely in the Vyasaraja mutt, and performed Puja to Rama, Narasimha, Hanuman and Sri Vyasaraja in an amazing manner. After the performance of puja, he would distribute the sacred..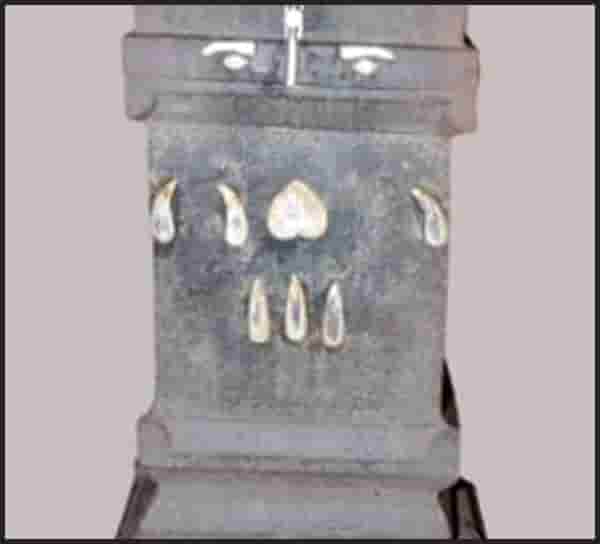 INTRODUCTIONShri Satyaprajna Teertha was the Madhwa saint who served as the pontiff of Shri Uttaradi Mutt from 1942 to 1945. His birth name was Shri Pandurangi Jayacharya.Before attaining sainthood, for some years, he served as the manager of the Uttaradi Mutt. He learnt all the Vedic subjects from his guru and was considered as a great scholar. During the year 1942, he built Brindavana in Pandharapur for his guru Shri Satyadhyana Teertha and performed annadanam in a massive scale. He was considered as a kind hearted saint and used to provide annadanam and would distribute the Abhishekha ..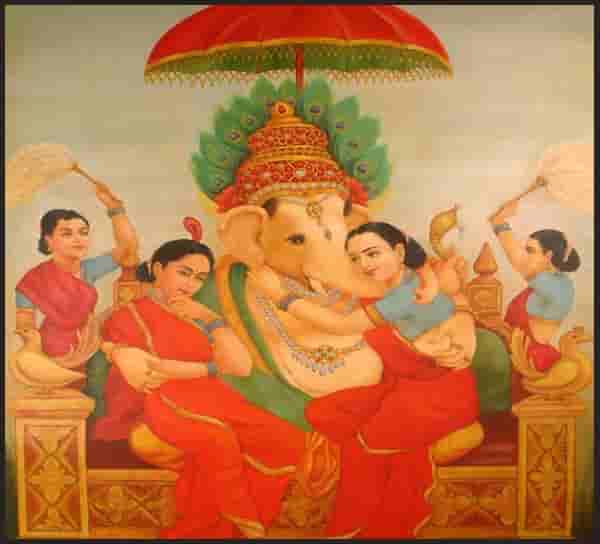 INTRODUCTIONSiddhi and Buddhi are considered as the two consorts of Lord Ganesha. There are believed to have been created by Lord Brahma for the specific purpose of marrying them to Lord Ganesha. According to ancient puranas, Once Lord Ganesha wants to get married a girl containing the qualities of his mother Parvati Devi. Since no matching girl was found similar to Parvati, Lord Brahma decided to create two holy girls, in order to get them married to Lord Ganesha.Brahma used his entire powers, and created two lovely girls and named them as Siddhi who gives enlightenment and Buddhi who gives c..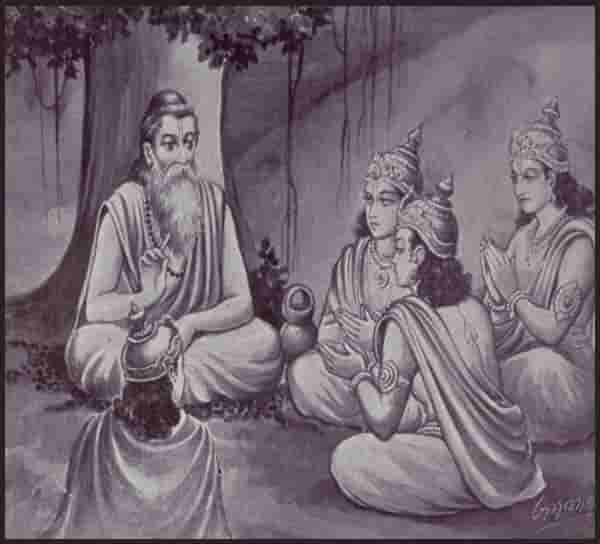 INTRODUCTIONAtreya Rishi was a descendant of Sage Atri and his importance are described in the ancient Puranas. He was born in takshashila, gandhara in the present day Pakistan.Sage Atreya was a great physician of Ayurveda and he wrote the famous book Bhela Samhita on 6th century BC. He worked as a physician for several kings, and was well appreciated for his talent in curing dreaded diseases through his divine ayurvedic medicine. He also served as a physician of King Nagnajita of Gandhara Kingdom, during the dwapara yuga. He was also the author of Charakasamhita, a text on ayurveda. He taught..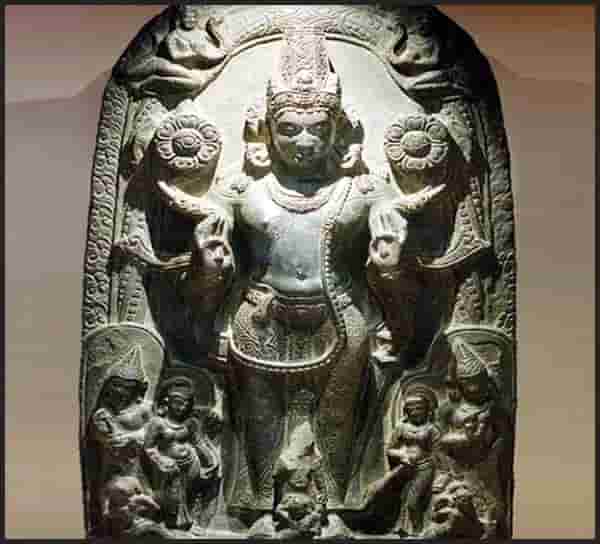 INTRODUCTIONRevanta or Raivata is the son of Lord Surya, and his wife Saranyu. Revanta is chief of the Guhyakas in the Himalayas. His Images are found in various temples and mostly worshipped by some sects of north Indians since ancient times. He is similar to yakshas and was worshipped for getting strength in mind and body. Being the son of Lord Surya, he is capable of giving good health and blesses us for a happy and prosperous life. His images are found in ancient Surya and Vishnu temples. There is an ancient temple dedicated to him in Madhya pradesh, and he is worshipped as the main deity ..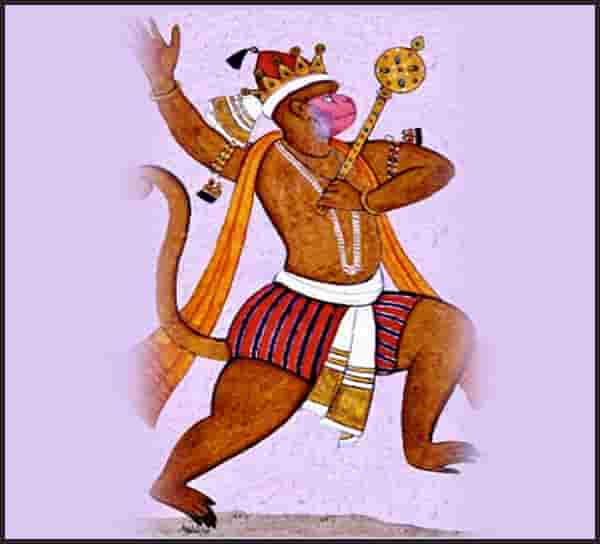 INTRODUCTIONMayindan is considered as one of the chief warriors in the Vanara Army, and he was controlled by the Vanara king Sugriva. He participated in the war held between Rama and Ravana, and fought bravely and killed lot of demons, and he was high praised by Sugriva for his valour. When Vibishana wanted to take refuge with Rama, it was the great Mayinda who talked to Rama in favour of Vibhishana along with Hanuman, and asked Rama to give shelter to Vibishana, and he considered Vibhishana as a pious and holy demon.Among the several Vanaras, it was Mayinda who looked calm and acted in a righ..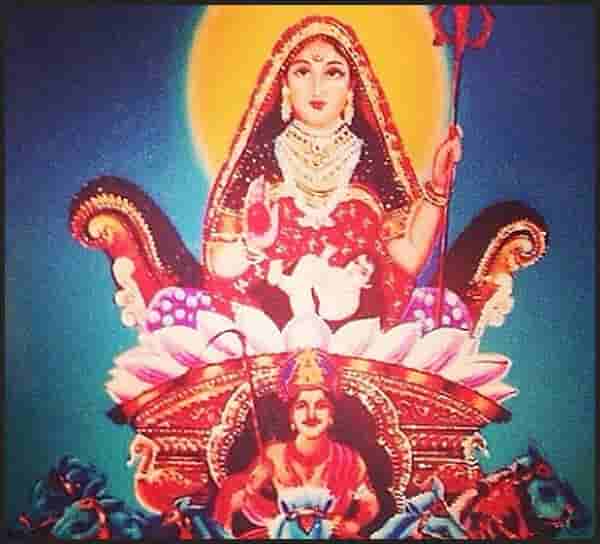 INTRODUCTIONSaranyu is also known as Sanjana and Sandhya is a mother goddess and the daughter of the divine architect, Lord Viswakarma. Saranyu and her sister Chaya are the consorts of Lord Surya Bhagavan.Children of Mata Saranyu:RevantaAshvin KumarasYama YamunaSaranyu was mentioned in the ancient Rigveda and was considered as a noble goddess, who showers her grace on to her devotees along with her consort Lord Surya Bhagavan.Once, she couldn't bear the heat of Sun god, and hence she created Mata Chaya through her shadow, and went to the earth and performed penance. Initially, Lord Surya ..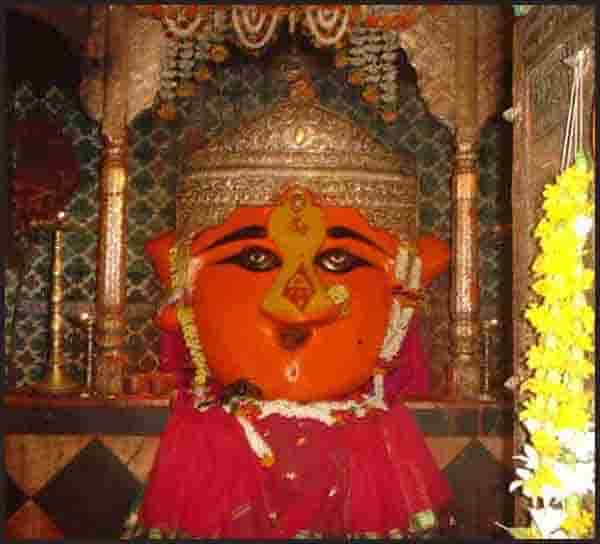 INTRODUCTIONGoddess Renuka is worshipped as Yellamma in Karnataka, Andhra Pradesh, Maharashtra and Tamil Nadu. She is also worshipped as Manchalamman in Mantralayam. Goddess Renuka is the incarnation of Mata Parvati and is our affectionate mother Goddess and her name and type of worship changes from place to place.According to the Legends, Renuka was the wife of Sage Jamadagni, and since he had suspected her of infidelity, he asked Parashurama to remove her head. Lord Parashurama agreed to his father's wish, and removed his mother head. And Lord Parashurama asked his father to give him a boon ..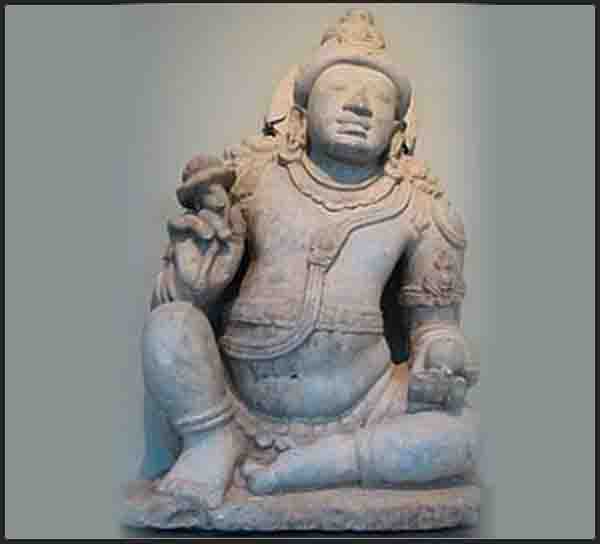 INTRODUCTIONManiman was a Yaksha, and he was a close friend of Lord Kubera and resides at the Yaksha Loka. He was a friend of Lord Kubera from his childhood, and he maintained a close bondage with him. He was mentioned in divine texts, and his importance and knowledge was also mentioned. He got married and had children. Once playfully he disturbed the penance of a sage, and he was cursed to become a cobra, and after his request, the sage slightly changed his curse, and due to that, during the exile period of the Pandavas, he was killed by Bhima, and got relieved from the curse, and went back t..