Devotional Articles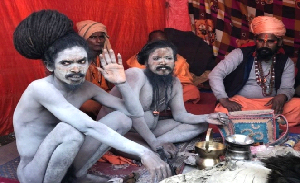 INTRODUCTION :Naga Saintsaga Saints would mostly live in and around mountains. Naga Sadhus are described in ancient texts as worshiping Lord Shiva in the form of Pashupatinath. The great king Alexandar also met Naga Sadhus and received their blessings. Buddha and Mahavir were very much impressed with the meditation of Naga Sadhus, and their devotion on Lord Shiva. During the Mughal attacks in India, Naga Sadhus fought with them in order to maintain the Sanatana Dharma in India.For becoming a Naga Sadhu, the following rules must be observed.1) Life-long Celibacy and Penance.2) Service to the go..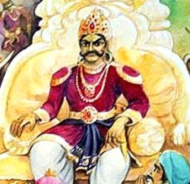 INTRODUCTION:Pravahana Jaivali (7th century AD) was a king of Panchala who was mentioned in the ancient texts, and in Upanishads. He is considered as a pious king and ruled his kingdom in a well-versed manner, and gave a GOLDEN RULE to his people. He is also considered as a holy sage, since he knows lot of devotional matters, and once, he teaches Svetaketu, son of Sage Uddalaka Aruni and explains the process of rebirth, and the ways to come out from the life cycle, and how to lead a successful life by following spiritual path etc. Jaiveli is believed to be a devotee of Lord Vishnu, and devoted..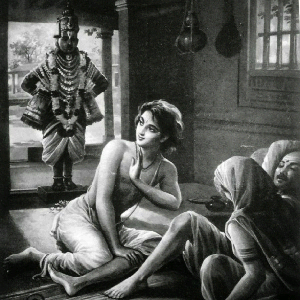 INTRODUCTION :Pundarika is the main character associated with Lord Vithoba, a form of Lord Krishna. He is the one who have brought the idol of Vithoba to Pandharpur. Pundarika is the founder of the Varkari sect, a sect of Panduranga devotees. Pundarika was mentioned in the devotional text, which was written by Prahalad Maharaj.Ancient Kings and other saints were the devotees of Panduranga, and they built the popular Vithoba temple at Pandharpur. The Hoysala king Vishnuvardhana had renovated the present Pandharpur temple of Vithoba, in the 12th century. Pandharpur is also known as Pundari..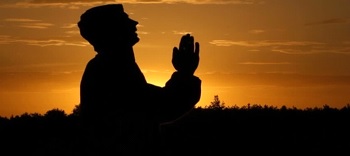 INTRODUCTION:Believers of the god can be described as the devotees of god, and have faith on him. Most of them, before starting their daily activity would worship the god, and pay their regards to him. Whatever religion they may belongs to be, they would sincerely worship the god according to their customs and traditions. Non-believers of god, who are known as atheists, would never worship the god, and would depend on their own skills and knowledge. Some atheists would criticize the believers of the god, and would even oppose them towards worshiping the god and going to the temples/churches/mo..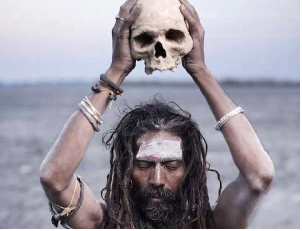 INTRODUCTION :The Aghori saints are the devotees of Lord Shiva and they used to do post-mortem rituals, and reside in the cremation grounds, apply cremation ashes on their bodies, and use the bones from the dead bodies for making the skull kapalas. They also used to eat dead body's flesh. They didn't take bath properly, and do not observe cleanliness, and do not eat properly, and their main aim is to keep on thinking their beloved god Lord Shiva, and to reach Kailasa, after their death. They act opposite to the orthodox Hindu Brahmins.Aghori saints contain great powers, and they heal the peopl..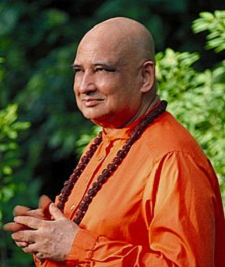 INTRODUCTION :Jyotirmayananda Saraswati was born in the year 1931, is a spiritual saint and contains good knowledge in Vedanta, Hindu philosophy, and wrote lot of spiritual books, and books on Yoga and meditation. He was a disciple of Sivananda Saraswati, and served at the Sivananda Ashram in Rishikesh for a few years. Jyotirmayananda also served in the branches of Sivananda Ashram located in foreign countries.Jyotirmayananda's teachings were mainly based on attaining spirituality by self-sacrifice, meditation and yoga, and he insists the people to follow a disciplined life and to follow the s..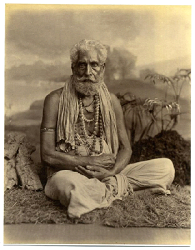 INTRODUCTION : Manickaswamy (20th century AD) was lived in Tiruvannamalai and he was considered as the important disciple and an ardent devotee of Sadguru Sri Seshadri Swamigal. He has moved closely with Swamy and closely observed many Siddhis of Swamiji and got attracted with him. Manickaswamy was born in a village at Tiruvannamalai into a poor Hindu family, and after finishing his education he left home, and become the disciple of the wandering saint Swamy Seshadri. He used to follow the saint like a shadow, and lived a noble life. Daily he used to take alms and provide it to Swami..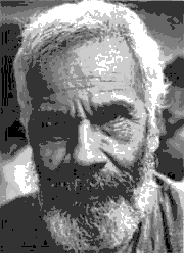 INTRODUCTION :Vaidyanath Mishra (1911-1998) was later known as Nagarjun, was a famous writer and poet. Vaidyanath Mishra was born in the year 1911, in a village in Bihar, and he was interested in spirituality, and he got interested in Buddhist philosophy, and due to that he was converted to Buddhism and he was named as Nagarjun. His mother was died when he was a small child, and hence he was brought up by his relatives. He was an intelligent student, and learnt various languages and went to Varanasi and started a small business. At his teenage, he got married with a noble lady and had chi..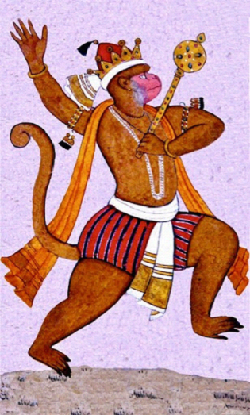 INTRODUCTION :Mayindan is considered as one of the chief warriors in the Vanara Army, and he was controlled by the Vanara king Sugriva. He participated in the war held between Rama and Ravana, and fought bravely and killed lot of demons, and he was high praised by Sugriva for his valour. When Vibishana wanted to take refuge with Rama, it was the great Mayinda who talked to Rama in favour of Vibhishana along with Hanuman, and asked Rama to give shelter to Vibishana, and he considered Vibhishana as a pious and holy demon.Among the several Vanaras, it was Mayinda who looked calm and acted in a ri..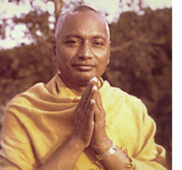 INTRODUCTION :Venkatesananda Saraswati (1921-1982) was born in Thanjavur in a pious Hindu family, and he was a disciple of Swamy Sivananda Saraswati. He got spiritual guidance under his Guru Sri Sivananda, and he was an active member at the Divine Life Society in Rishikesh, and spread the teachings of Sivananda in foreign countries. His birth name was Parthasarathy. He was very good in studies at his young age, and quickly grasped all the subjects. Due to his spiritual interest, he left his hometown at his teenage, and joined under Sivananda at Rishikesh. He lived a simple and a meaningfu..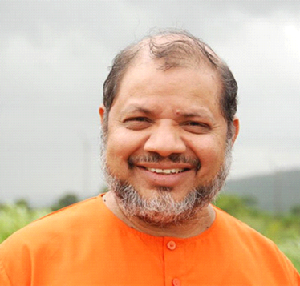 INTRODUCTION :Swami Tejomayananda Saraswati was born in the year 1950, and he is affectionately called by his devotees as Guruji, and he is one of the notable spiritual leaders in India. He served as the head of the Chinmaya Mission for many years, and he was succeeded by Swami Swaroopananda in 2017. His birth name was Sudhakar Kaitwade.He had conversed with Swami Chinmayananda on Divine epics, and through that he knows about the divine knowledge of Chinmayananda, and he was highly impressed with him. Sudhakar Kaitwade joined the Vedanta course in Mumbai, and after getting good knowledge in Ve..
INTRODUCTION :Sri Lakshmana Swamy is a disciple of Sri Ramana Maharishi. He met Guru Ramana in the year 1949, and immediately he realized the presence of god within himself, by the grace of Sri Ramana Maharishi. Sri Lakshmana Swamy was born in the year 1925 in Gudur, Andhra Pradesh. His attitude was changed at his teenage, and he suddenly felt the need of the god, since he was suffering from severe mental pressure, and found some uneasiness in his mind, and due to that he started doing Rama Nama Japa continuously. Due to that, he was able to control his mind, and become calm. Gradual..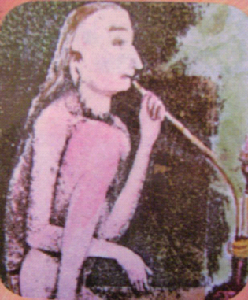 INTRODUCTION :Jeevan Shah was an extraordinary Saint who lived in the 18th Century, and he was born in Srinagar, Kashmir. He got great spiritual powers, and done lot of miracles in the life of his sincere devotees. His parents were ardent devotees of Mata Khirbhavani, and used to visit the "Khirbhavani Shrine" at Tulmulla once in a month by offering the food items, fruits and flowers to the Divine Mother. Due to the grace of Bhavani, two children were born to them. The first child was named as Hari Ram and the second one was named as Jeevan Shah. Jeevan Shah was born as a divine child. He..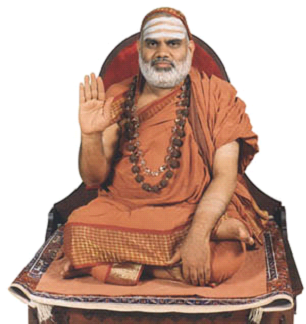 INTRODUCTION :Sri Bharati Teertha Mahaswami is the 36th Jagadguru of the Sringeri Sharada Peetham, the famous mutt established for spreading the Sanatana Dharma. His birth name was Seetharama Anjaneyalu. He was born in a brahmin family in a village in Guntur, Andhra Pradesh, and he was born in the year 1951 due to the blessings of Lord Shiva, and apart from his basic education, he studied Sanskrit and Vedas, from his father.In the year 1966, Sri Anjaneyalu met the pontiff of the Sringeri Sharada Peetham Sri Abhinava Vidyatirtha Mahaswamiji and sought his blessings. He accepted him ..