Devotional Articles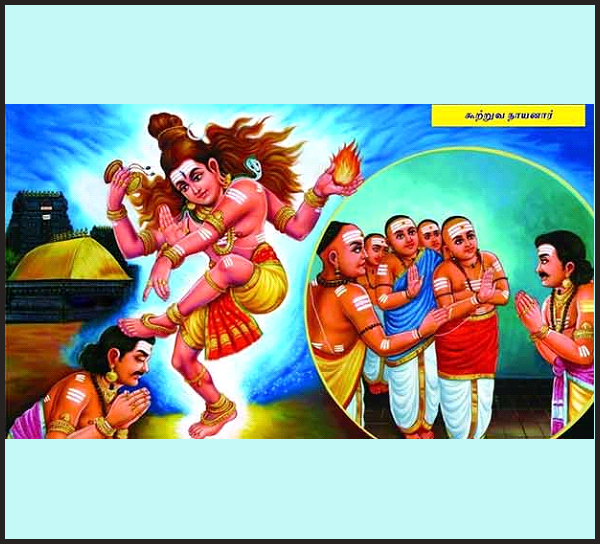 INTRODUCTIONKutruva Nayanar was a ruler of the Kalandai region, Thiruvarur district of Tamil nadu, and a Nayanar saint and an ardent devotee of Lord Shiva. He is considered as one among the 63 nayanar saints. Though he belongs to Jain community, he was a sincere worshipper of Lord Shiva.LIFEKutruva was a great ruler of his region and defeated many kings and became a wealthy person. Even though he was a great warrior, he was not crowned as the king for the other regions which he had captured through the battle. He requested the priests of the Chidambaram Nataraja temple to crown him as the king..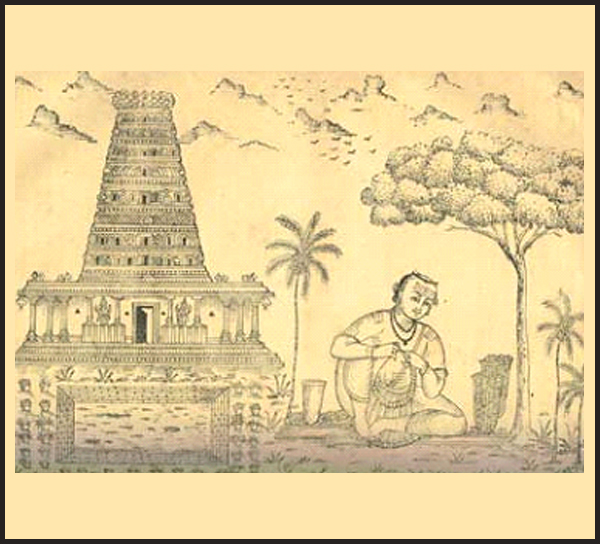 INTRODUCTIONMuruga Nayanar is a great shiva devotee and considered as one among the 63 nayanar saints. He lived a saintly life and was fully devoted to Lord Shiva. He spent his entire time in doing puja to the Shiva Lingam and decorating it with flower garlands and also done various types of abhishekhams to Lord Shiva. In addition to that, he also provided food to the devotees of Lord Shiva at his home.LIFEMuruga Nayanar was born in a Brahmin family in a village in Nagapattinam District, Tamil Nadu. He got the habit of leaving his home in the early morning and collecting various fragrant flowe..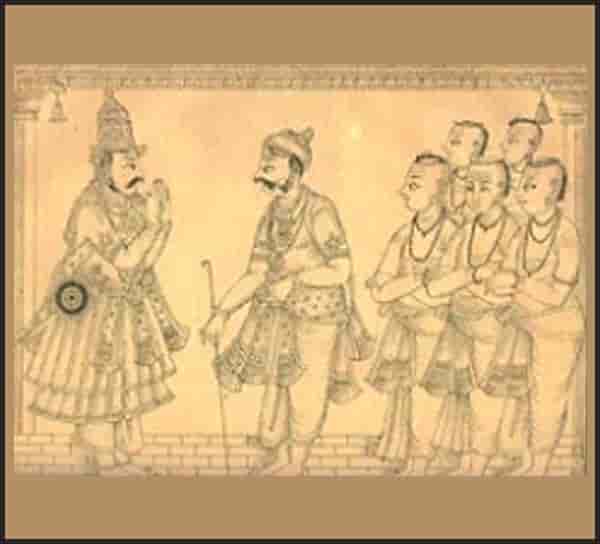 INTRODUCTIONNarasinga Muniyaraiyar Nayanar is the Nayanar saint and an ardent devotee of Lord Shiva. LIFENarasinga Muniyaraiyar Nayanar was the ruler of the state Tiru Munaipadi. He adopted Sundarar as his son and brought up Sundarar by providing all sorts of comforts to him. He was a great devotee of Lord Shiva and his people were happy during his period. He had arranged several pujas and conducted homams at the Shiva temples on Shiva rathiri and Thiruvadirai festival. He also conducted puja in the temples on a daily basis. He provided food to the devotees of Lord Shiva, and took ca..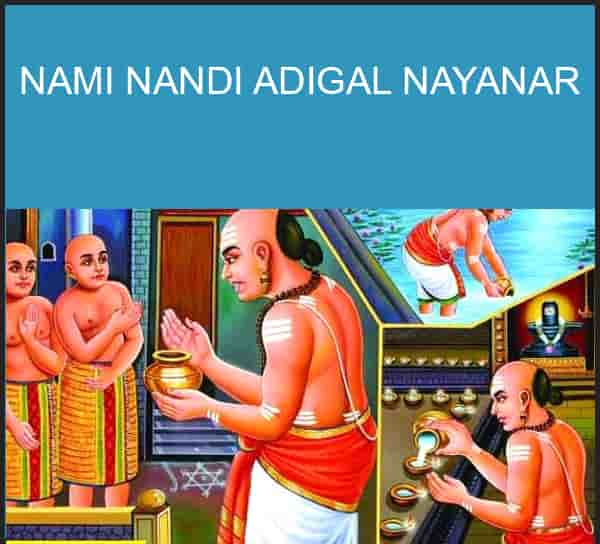 INTRODUCTIONNami Nandi Adigal is a Nayanar saint, and the follower of Shaivism, and an ardent devotee of Lord Shiva. He is considered as one among the 63 nayanars.LIFENami Nandi Adigal was born in Thiruvarur. He belongs to Brahmin community and he got the habit of daily worshipping Lord Shiva at the Achaleswarar temple in Thiruvarur. Once, when he reached the temple, he wants to pour ghee in the lamps of the temple. Hence, he approached the residents in that area, who were belonged to Jain religion. They insulted and refused to give him ghee for lighting the lamps in the Shiva temple. He..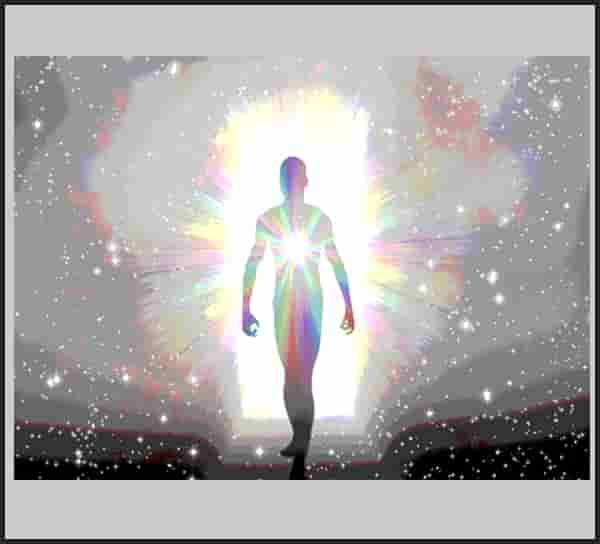 INTRODUCTIONAtman means our inner self or soul. Realisation of one's Atman is very essential in order to attain salvation. Among various types of bhakti, self- realisation is given prime importance, since if we follow this concept, we can see the god in our soul itself. Ancient sages and saints have seen the almighty from their soul, only after performing several years of meditation. Due to that, they have got enlightenment, and they also taught their disciples, the significance of self-realisation. The great Dhruva and Prahalada have seen Lord Vishnu, through their souls, due to their sincere..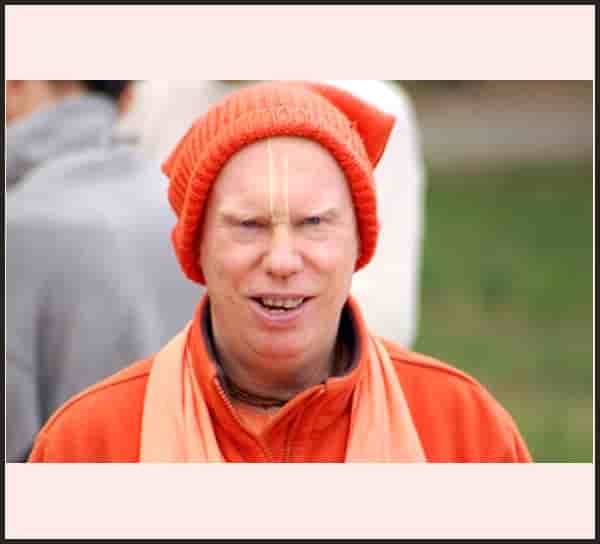 INTRODUCTIONBhakti Chaitanya Swami was born in the year 1951 in Auckland, New Zealand, and he is a follower of Lord Chaitanya and Lord Krishna, and he is the Spiritual Guru of ISKCON. He governs the ISKCON centres in some foreign countries in an excellent manner. His birth name is Richard. During the year 1972, he met the ISKCON founder Sri Prabhupada, and after knowing about the significance of Lord Krishna, he has joined in ISKCON, and there he is named as Sri Raghubhir Dasa. Swami is a clever person, and while teaching the subjects at ISKCON centres, he used to tell nice stories ..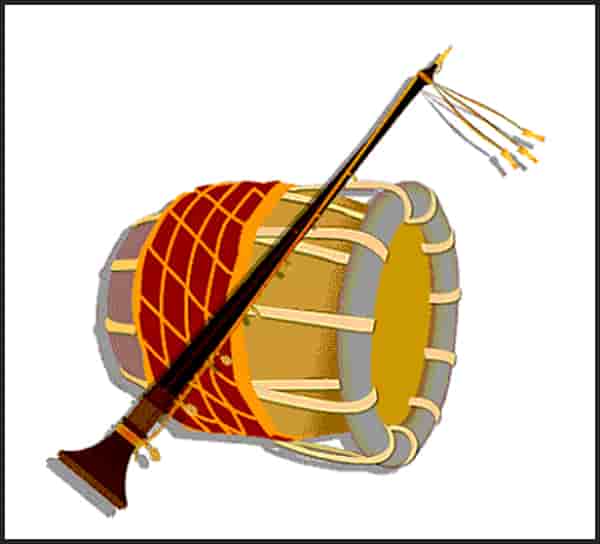 INTRODUCTIONThavil and Nadaswaram are auspicious musical instruments, which would be played regularly in most of the Hindu temples, and it forms part and parcel of Hindu wedding ceremonies, and also in other functions of Hindus. Thavil and Nadaswaram are used in Carnatic music concerts and during the times of festivals and ceremonies in South India. For playing both of these instruments, the players must contain good health, since these instruments extract lot of energy from the music players. In ancient Hindu texts, these two instruments were praised by the great poets, for its purity.In orde..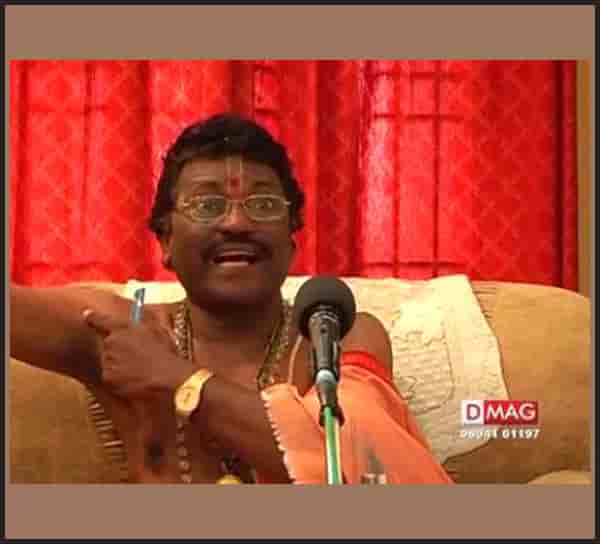 INTRODUCTIONSri Balraj was a native of Jolarpet, Tamil Nadu, and he is a staunch devotee of Guru Raghavendra. Before some years, he was unaware of Guru Raghavendra. When one of his friends had asked him to accompany with him to Mantralayam, initially he has hesitated to join with him, but after the repeated request made by his friend, somehow he has agreed to come with him to Mantralayam. They reached Mantralayam, and booked a lodge for them. After relaxing themselves for some time, both of them went inside the temple shrine of Guru Raghavendra. On seeing the Jeeva Samadhi of Guru Raghavendra,..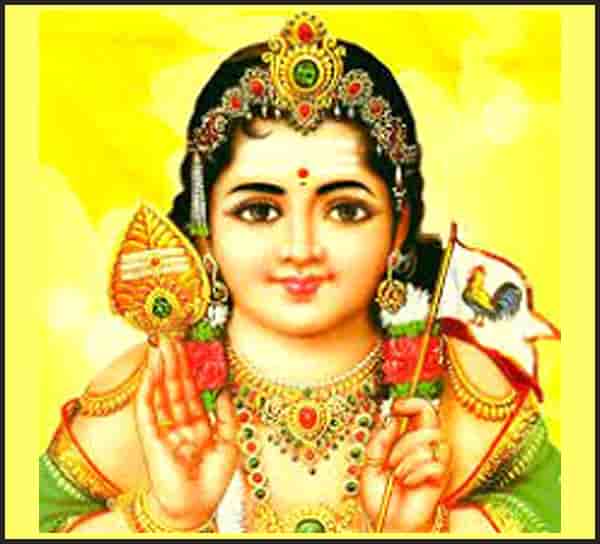 INTRODUCTIONIn most of the pictures of Lord Muruga, his child form would be displayed. The child form of Murugan is called as Bala Murugan, and he has done lot of good activities during his childhood itself, like killing the powerful demons like Surapadman, protected the devas and he had shown his Viswaroopa darshan(true form) before the demi gods, and made them to realize that he is an aspect of his father Lord Shiva. Muruga was born from the third eye spark of Lord Shiva, and hence he contains all of his good characteristics. Bala Murugan had done lot of playful activities similar to Lo..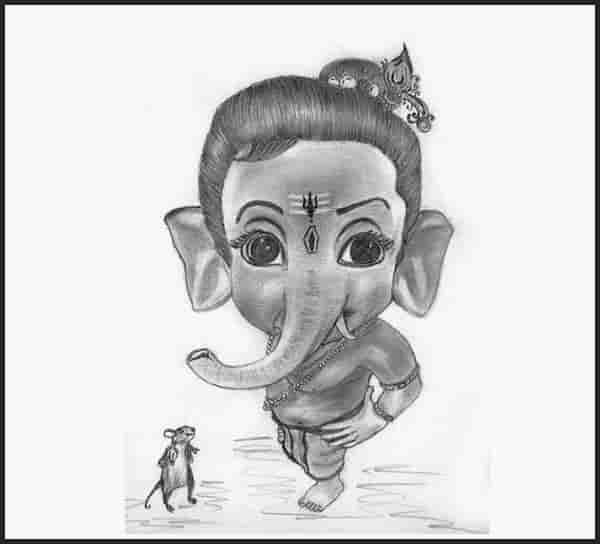 INTRODUCTIONBala Ganapathy is the child form of Lord Vinayaka. As per Vinayaka Purana, Lord Vinayaka was born out of the powers of his mother Ma Shakti Devi. During his childhood, he has done lot of mischievous activities similar to Lord Krishna. He used to eat lot of Mothaks and would pretend before others, as if he looks tired and sleepy. He also stopped his father Lord Shiva from entering into the palace, as per the orders of his mother Ma Shakti. As a result, his head was severed by Lord Shiva, and instead of that, an elephant's head was placed on his body. Before the occurrence of th..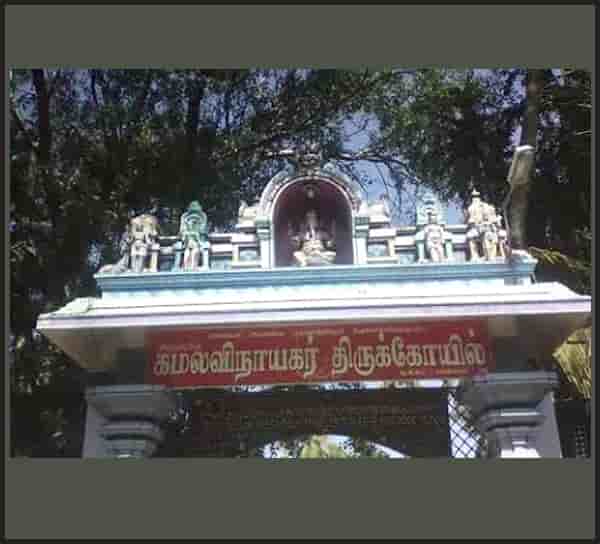 INTRODUCTIONSri Kamala Vinayagar Temple is located near ICF Bus Terminus, and it is a big temple, which contains lot of shrines of other deities also.In the Main ShrineLord Vinayaka is worshipped as Kamala Vinayagar. Apart from the main shrine, shrines for Lord Shiva, Shakti, Hanuman, Navagrahas, Muruga and Ayyappa are also available inside the temple. ICF is close to Ayanavaram and Villivakkam, and hence lot of devotees from these areas would regularly visit this temple, in order to worship the first god Vinayaka.In the main shrine, Lord Vinayaka can be seen holding the Kamala (Lotus flower) ..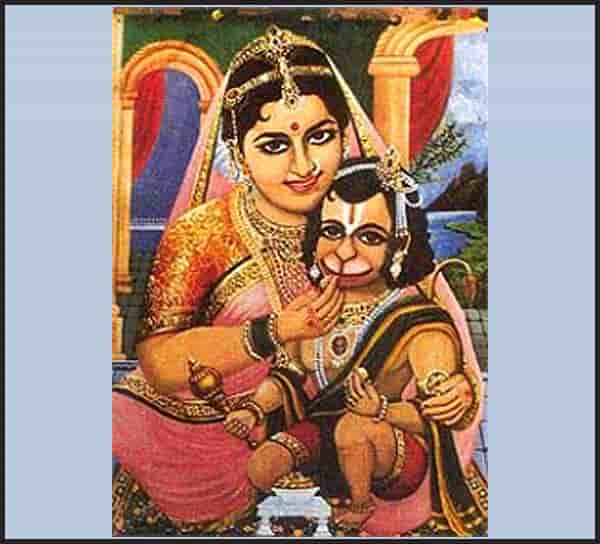 INTRODUCTIONLord Hanuman had born in this earth during the Treta Yuga in order to serve Lord Rama, and to spread the importance of maintaining Bhakti on the almighty amongst the people. Though he contains the features of Lord Shiva, he is featured as a great Vaishnavite, and he is also considered as one of the divine vehicle of Lord Vishnu. Once Balahanuman had decided to pick the shining sun from the sky by considering it as a big fruit, due to that, Lord Indra became very angry with him, and he hit him hardly with his Vajrayudha. As a result, Hanuman had got fainted, and fell in the ear..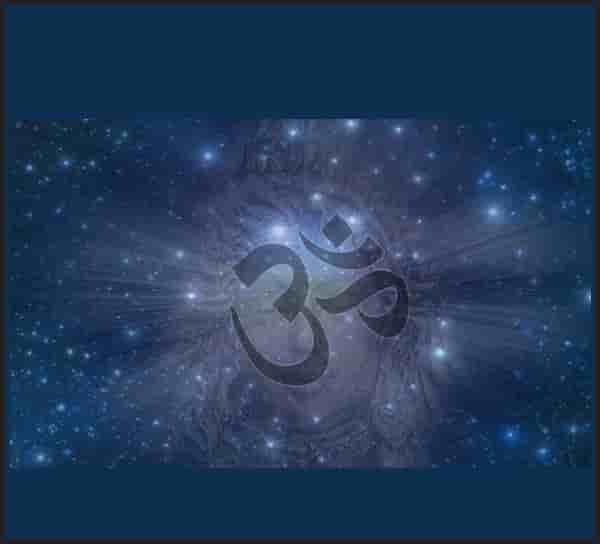 INTRODUCTIONBrahman denotes the highest supreme, the Ultimate almighty in the universe. It is the cause for all the happenings in the entire universe. It is the divine bliss which would never change, and it would exist permanently in this universe, and it cannot be destroyed from this universe.Brahman is derived from the Vedic Sanskrit word, and it is a major concept mentioned in the Vedas, and in the Upanishads. Brahman is permanent and the highest in order. Brahman sometimes denote Lord Brahma also, the creator of the entire universe, and it also would denote Lord Shiva and Vishnu, and..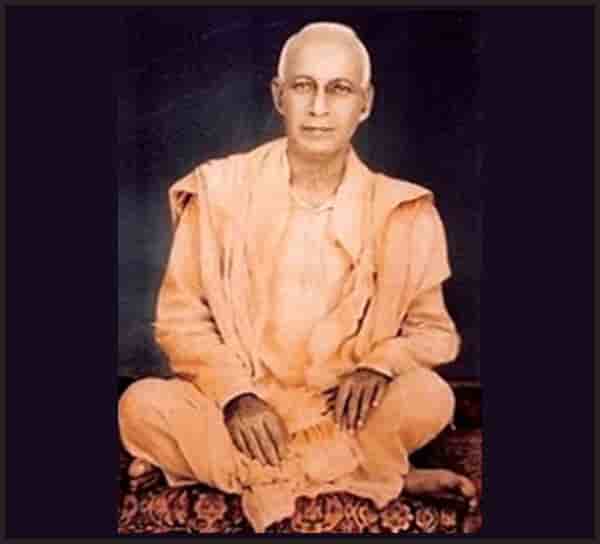 INTRODUCTIONBhakti Hridaya Bon (1901-1982) who was popularly known as Swami Bon was born in Vrindavan, into a pious Hindu family, and his father, was a great scholar, and he was well-versed in Vedas. He was a disciple of Bhaktisiddhanta Sarasvati Thakura, had become a saint, and he served as the pontiff in the Gaudiya Mutt and spread the teachings of Swami Chaitanya Mahaprabhu.He has written many spiritual books on Vaishnavism and explained the greatness of Lord Krishna, and he had lot of followers even in foreign countries. His famous book, the path of Vaikunta, was widely praised by his foll..