Devotional Articles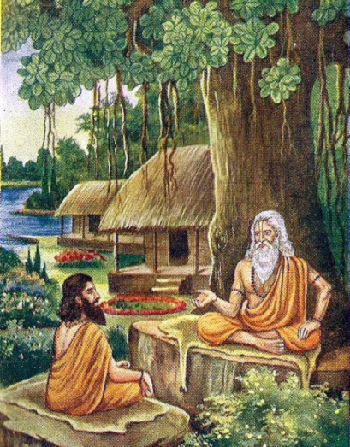 INTRODUCTION :Rishi Somasrava, was the priest of Janamejaya, and he was the son of Rishi Srutasrava. He helped Janamejaya towards conducting snake sacrifice. Rishi Somasrava was lived during the Dwapara Yuga, and he was an ardent devotee of Lord Vishnu and after performing severe penance on Vishnu in the Himalayas, he got great boons from the Lord. He has got many disciples, and he was an expert in Vedic Subjects and all other Divine Scriptures. He was well known for his simplicity, generosity and kindness. Even though, he was a great rishi, he was very polite, and always showed love and ..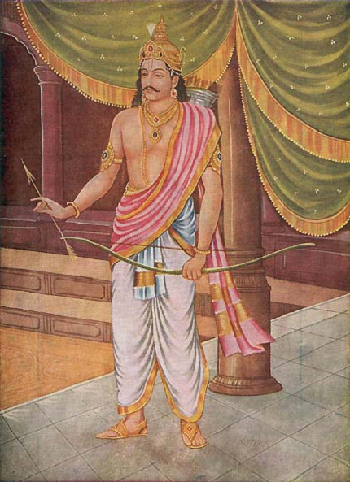 INTRODUCTION:According to the epic Mahabharata, Pandu was the king of Hastinapur, and the son of Vyasa, and his sons were called as the Pandavas. He was a great warrior, and expanded his kingdom during his rule.Pandu was efficient in archery, administration and was a learned scholar. Due to that, he has become an able ruler and he ruled the Kingdom of Hastinapur in a well-versed manner. He was married to Kunti and Madri. Once while he was hunting in a forest, Pandu shot an arrow on a deer, who was rishi kindama, and he took the form of deer in order to unite with his wife. During the time..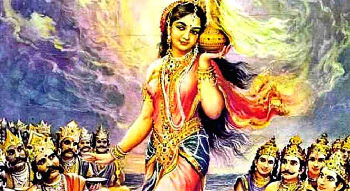 INTRODUCTION :Mohini is the female avatar of Lord Vishnu. She looks very beautiful with a pleasing appearance. Mohini is mentioned in ancient texts and Puranas, and her importance is also mentioned. She appeared during the time of churning of the divine ocean by the divine devas and the demons, in order to distribute the divine nectar to the divine devas. She also appeared before Bhasmasura, a powerful demon, when he tried to test his boon with Lord Shiva itself, and safeguarded Lord Shiva from the demon. It is believed that through the union of Lord Shiva and Mohini, Lord Dharma Shasta was bo..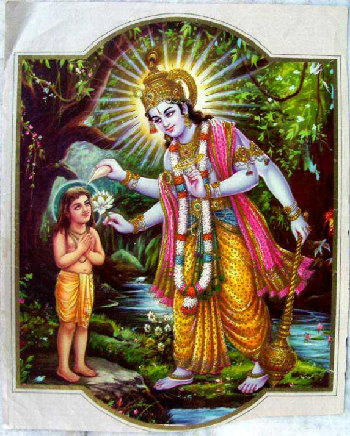 INTRODUCTION : Generally each and every human being would think about their life after death? Whether they are rich or poor, good or bad, healthy or unhealthy, that doesn't matter, but some time or other time, definitely they would think about that, since no one can escape from the hands of the death god, Lord Yama Dharma Maharaja. Even death also occurs for some persons very easily and without much difficulty, but for some they would lose their life in accidents, suicides and by murder. Some people would get bedridden for several months or even for several years, and would painfully die...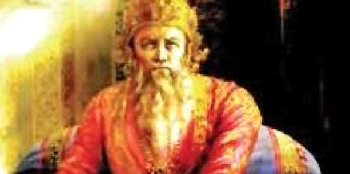 INTRODUCTION :According to the great epic Mahabharata, Dhritarashtra is the King of Hastinapur. He was born to the great sage Veda Vyasa, and by birth, Dhritarashtra was blind and he got married to a noble and chaste woman gandhari, and had children. And these children, along with Duryodhana, were called as the Kauravas.He was mentioned in the Rig Veda. And though he was blind, he contains good wisdom, courage and boldness.Dhritarashtra, along with his brother Pandu is trained in all kinds of arts by Bhishma and Kripacharya. He got great boons from his father Vyasa, and due to that, he was ver..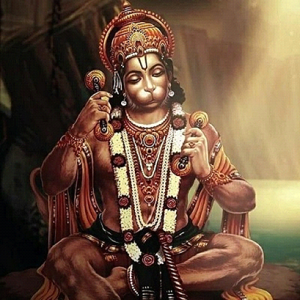 INTRODUCTION : Hanuman Bhakti is known by the people belonging to all the religions, and he is incomparable with any one with regard to his bhakti. Being an avatar of Lord Shiva, he doesn't unnecessarily utilize his powers, but used his powers only in times of necessity. At any time, he didn't get pride over his powers, and still remains as a humble devotee of Lord Rama. He is considered as the main hero of the great epic Ramayana, next to Lord Rama. He would be present during the Ramayana Discourses by taking different forms, and would eagerly listen to the devotional lectures, and ..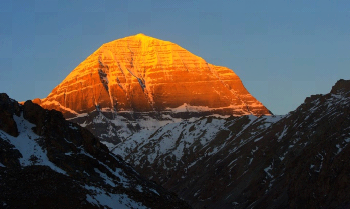 INTRODUCTION : God's creations are wonderful, the natural beauty and the scenery make a feast for our eyes. The holy rivers, charming birds and animals, small insects, trees are all provides cheerfulness to us. By having a look at these things, we would forget our worries, and we can get great relaxation in our mind and body. Among all the beautiful creations by the god, Mountains plays a major role. Whether it may be big mountains or small hills, whatever may be, it gives pleasantness to us. During our long travels, we can observe the beauty of the mountains, and it provides coolness to ..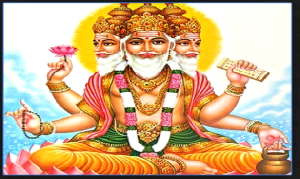 INTRODUCTION :God's creations are considered as very beautiful, magnificent and marvellous. He has started his creation work before several millions of years, and we have crossed several stages of our life, like plants, insects, birds, mammals, animals and finally as a human being. According to Hinduism, it is believed, that we have to cross several lakhs of ordinary births, and then only we would be born as a human being. In several Puranas, they have mentioned like that. Among the various living beings in the earth, humans are considered as the most important living being in the earth, ..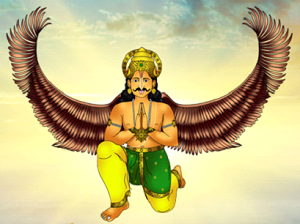 INTRODUCTION :Similar to us, gods and goddesses are also having vehicles. But the divine vehicles, are considered as very holy and sacred, and considered similar to their masters, and contains their features. Among the various divine vehicles, notable divine vehicle deities are Garuda and Nandi. While Garuda acts as a vehicle to Lord Vishnu, Nandi serves both as a divine gate keeper as well as the vehicle of Lord Shiva. Mushika is the vehicle of Lord Vinayaka, and Mayura is the vehicle of Lord Muruga, and they are not given much importance, similar to Lord Garuda and Nandi. But all these ..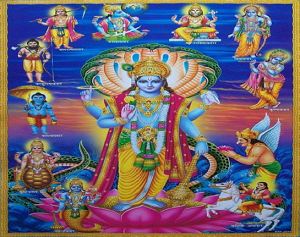 INTRODUCTION :Gods and Goddess have taken various avatars in order to protect the entire universe. Each and every avatar was taken in order to serve some purpose to the people. Among the various avatars of the deities, Lord Vishnu has taken nine avatars, and the avatars were considered as very sacred and important. And Lord Hanuman is an avatar of Lord Shiva, and it is believed, that he still resides in a cave at the Holy mountain &nbsp..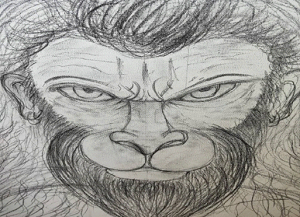 INTRODUCTION :Thadhimugan was a great Vanara, who contains noble characteristics, and considered as a GEM among the Vanaras, similar to Lord Hanuman. He was mentioned in the great epic Ramayana as the uncle of Sukriva and also guards his beautiful garden with his monkey army. Similar to other Vanaras, he is considered to be an incarnation of a celestial Gandharva, and was a great devotee of Lord Vishnu. He came to know about Lord Rama from Sugriva, and from then onwards, he become a sincere devotee of Lord Rama, and he considered Lord Rama as the supreme avatar of Lord Vishnu, and began to wor..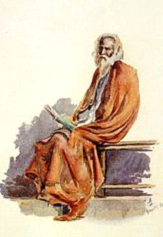 INTRODUCTION: Vatsyayana was a great scholar and a philosopher who is believed to have been lived during the 6th century AD. He has written the famous text Kama Sutra, in order to make proper understanding of the human love. He has written mainly the text in order to clarify the doubts of the humans, and to get more pleasure and happiness during their sexual union, and in order to get more physical and mental attachment between the couple. The main purpose of the text is to enjoy more satisfaction, and to avoid fights and quarrels between the couple.Although it is not preferable to read t..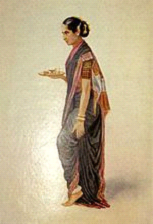 INTRODUCTION :Vedavati was the holy mother of the great Madhwacharya, whose birth name was Vasudeva, and her consort name was Naddantillaya. The couples were lived at a village in Karnataka. She was a noble woman and got great attachment on her son Vasudeva. The parents were performed Upanayana to Vasudeva at his younger age itself, and he had become a great saint at his teenage.Sri Vasudeva was an avatar of Lord Vayu Deva and after he attained sainthood, his parents gave birth to another son Subhaktiman, who was known as Vishnu Tirtha at a later stage, and they also gave birth to a daughter. ..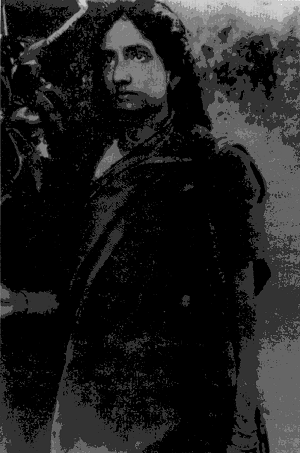 INTRODUCTION :Swarnalata Devi (19th century AD) was the holy mother of Sri Aurobindo. She was born in a Hindu Bengali family at Kolkata, West Bengal, and her father was Sri Rajnarayan Bose, who was a participant in the Brahmo Samaj, and she was very clever from her younger age itself. She got married at her teenage to a famous doctor Sri Krishna Dhun ghose, and they had five children, and among them, Sri Aurobindo had become a great saint and social reformer.She served as a dutiful wife to her husband and an affectionate mother to her children. She got great interest in doing social welfare ac..