Devotional Articles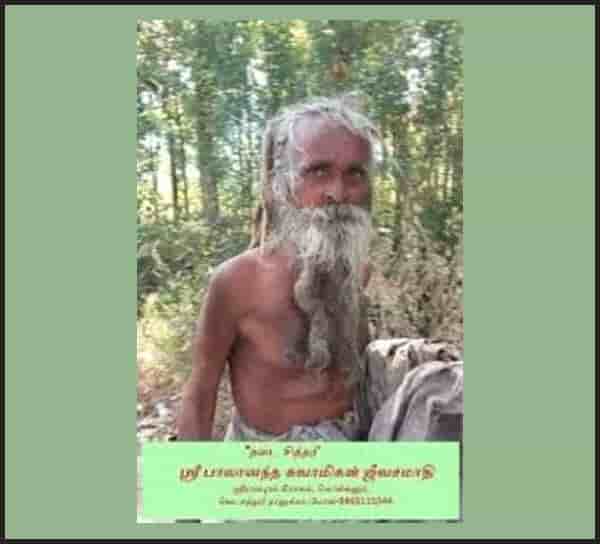 INTRODUCTIONThe details about the birth date and birth place of Nadai Siddhar, also known as Sri Balananda Swamigal, are not known by his devotees. His birth name is Balakrishnan, and it was told by him during the time of his Jeeva Samidhi. During his period, he remained silent and he used to talk only occasionally with his devotees. He was a staunch devotee of Lord Muruga.Since the great Siddhar used to walk throughout the day in the streets, his devotees began to fondly call him as "NADAI SIDDHAR", which means "WALKING SAINT". He has gone many times to Palani through foot walk, in order to g..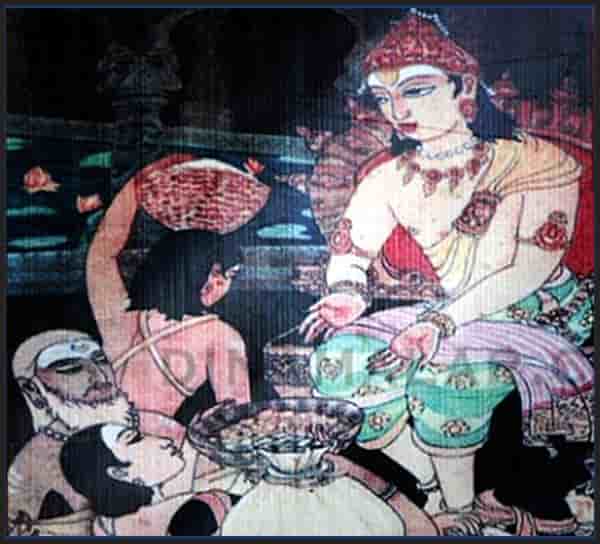 INTRODUCTIONIdangazhi Nayanar was a shaivite king, and was one among the 63 Nayanars. He was a great devotee of Lord Shiva and respected his devotees.LIFEIdangazhi was born and brought up in Kodumbalur in Tamil Nadu. Idangazhi was one of the small rulers who served under the Chola king. He belonged to the yadava community. He implemented many new schemes for the worship of Lord Shiva in temples as per the Shaiva traditions. In his region, there lived a shaivite saint and daily he provided food to hundreds of shiva devotees in his home. Once he became very poor due to his noble act o..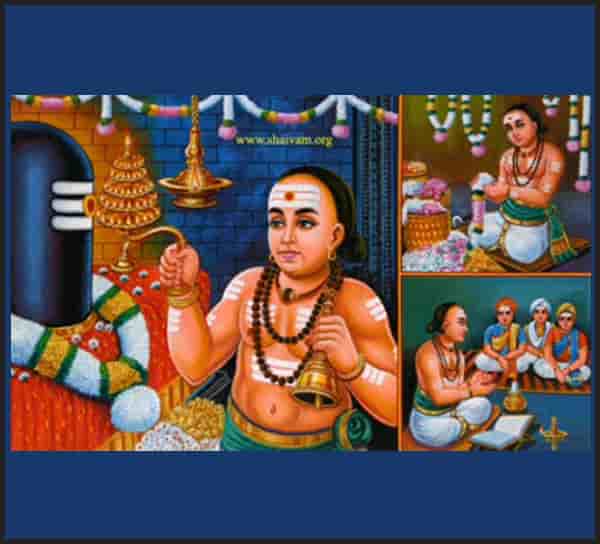 INTRODUCTIONGananatha Nayanar is a famous nayanar saint and after his death, he has become the head of the attendants of Lord Shiva and is still living in Kailasa by serving Lord Shiva and Mata Parvati Devi. His selfless service to the god and to the devotees of Lord Shiva had made him to reach the KAILASH.LIFEHe was born in a Brahmin family in Sirkazhi. He was an ardent devotee of Lord Shiva and a regular visitor of Brahmapureeswar Temple (Sattainathar Temple) and worships Lord Shiva, in the form of Thoniappar. He conducted pujas in the temple, and offered naivedyam (Food offering) to the Lor..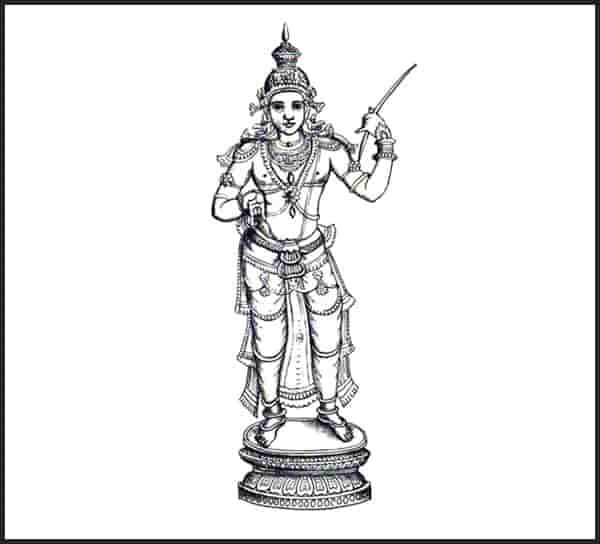 INTRODUCTIONRajashekhara (9th century AD), was also called as Cheraman Perumal Nayanar, was a Chera ruler at Kodungallur in Kerala. He was a great ruler and got good knowledge in penning devotional poems. He was considered as one among the 63 nayanar shavite saints. He ruled his kingdom in a well versed manner with great shiva bhakti in his mind. He also renovated the temples and conducted regular puja services and performed rituals in the temples and rewarded the shaivite poets and provided food to the devotees of Lord Shiva in the shiva temples. He cultivated the bhakti spirit and developed ..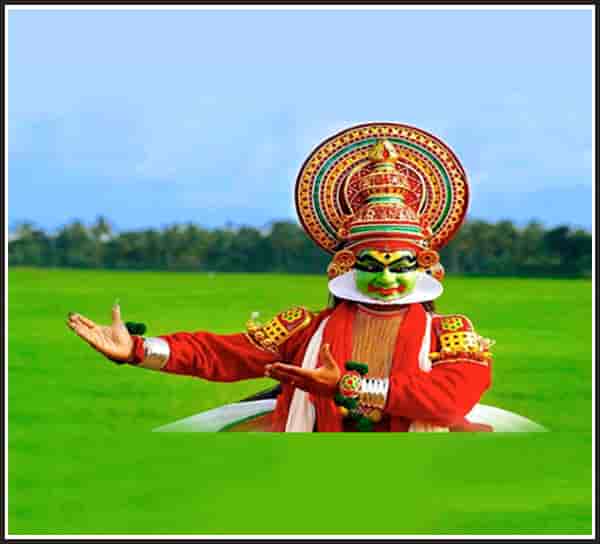 INTRODUCTIONKathakali is an ancient dance form, which is mostly practiced in Kerala, and this type of dance in mentioned in some of our holy texts of Hinduism. This dance would be mostly performed by male dance professionals by wearing rich costumes and nice face covers. Kathakali provides good entertainment to all types of people, irrespective of their caste, creed, community, gender and religion, since during the performance of Kathakali dance, the dancers would show good facial expressions and hand gestures, which would be liked by the viewers. Kathakali dance would be played bas..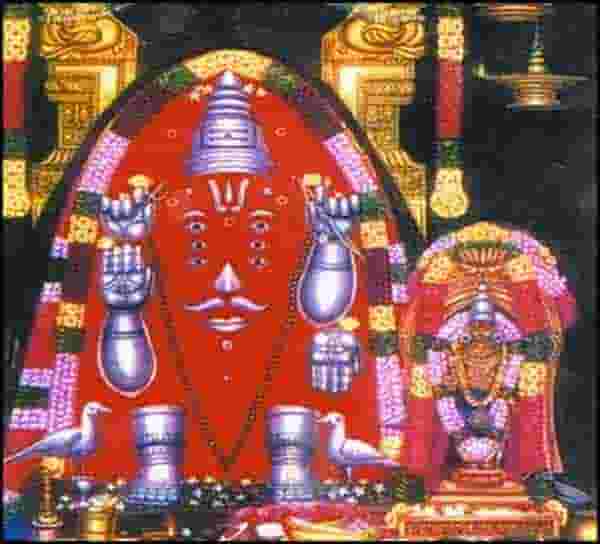 INTRODUCTIONThere is an ancient and famous temple dedicated to Lord Saneeswara Bhagawan at Kuchanoor. Here the Lord can be seen in swayambhu (self-emanated) form. In front of this temple, the holy river Surabi flows. Different religious people like Hindu, Muslim worship in Kuchanur and get the blessings from the Lord Shani Devar. There is a separate temple for guru, and it faces in the north direction, hence this temple is also known as vadaguru temple. This temple is the most popular temple, in South India. In this temple, Lord Shani Bhagavan appears in a gentle manner, without angry mood, an..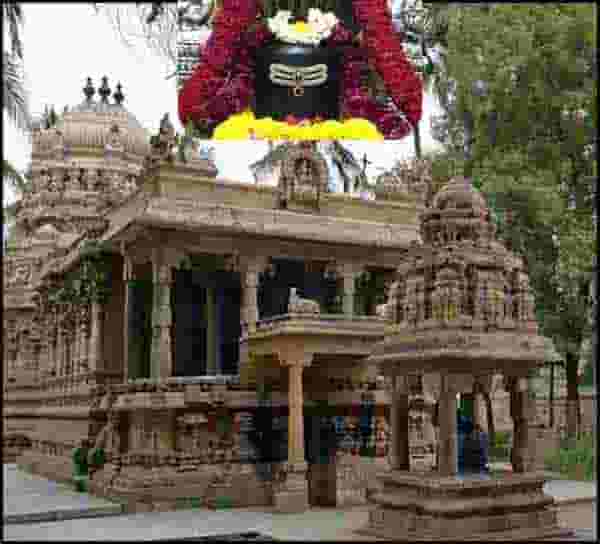 INTRODUCTIONJurahareswarar Temple is situated in Kancheepuram, and it is more than 2000 years old temple. It is a famous Shiva temple, and it is believed that those who worship the great Lord Shiva at this temple would get relieved from all types of fevers and dreaded diseases. By visiting this temple, we would get great mental satisfaction, great pleasure, and would get more withstanding power.At this temple, sacred temple tank is also found, and it is known as Jurahareswarar Teertham. It is considered as very holy, and by sprinkling the water in our head and body, our mental worries and tens..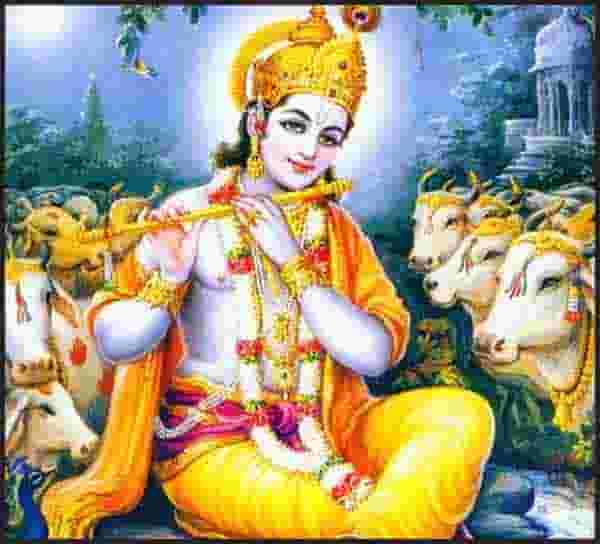 INTRODUCTIONGod only is our true lover, and he would come with us in every walk of our life. Even if our parents, relatives and friends reject us, god would never reject us, and would console us than that of our own mother. Lord Krishna in the Bhagavat Gita says, "I would always stay with my true devotee, and would take care of him, I would give him food, cloth and shelter, and would act like an affectionate mother for him. I love them such much, and I would stay in the souls of those noble people who sing, praise and glorifies me. True devotees can permanently stay in my abode, and I wou..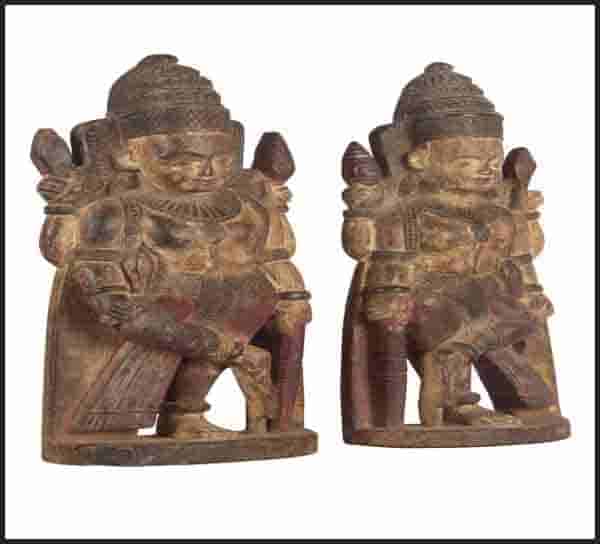 INTRODUCTIONSumukha and Sudeha are the mighty sons of Lord Veerabahu, who is worshipped as the protector guard, and he is the army chief of the army of Lord Muruga. His sons Sumukha and Sudeha were participated in the war along with him, and defeated the demon king Surapadman. They also attended the marriage ceremony of Lord Muruga, when Muruga was married with Ma Valli and Ma Devasena. Sumukha and Sudeha were married with chaste and pious princesses, and after living a full-fledged life in the earth for many years, finally they went to the abode of Lord Muruga, the Skanda Loka, along wit..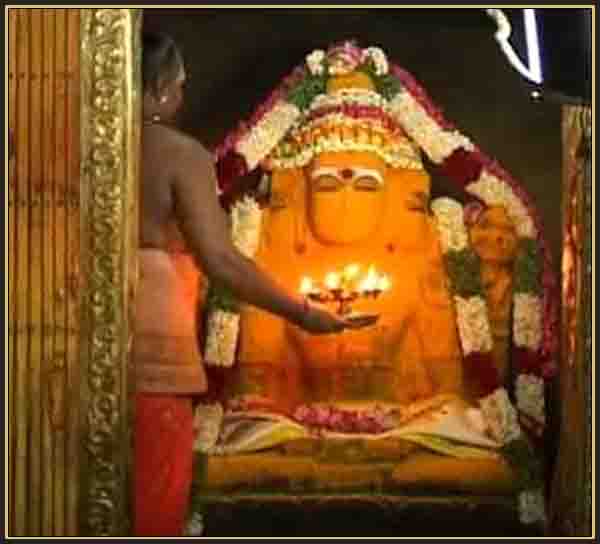 INTRODUCTIONThe Brahmapureeswarar Temple is situated in Thirupattur. It is believed that by visiting this temple our fate can by changed by the blessings of Lord Brahma.Once Lord Brahma has got pride that he was the ultimate Creator of the entire Universe. Lord Brahma thought that he has got more powers than Lord Shiva.Due to his pride, Lord Shiva destroyed Lord Brahma's Fifth Head, and also he got cursed from Lord Shiva, and due to that he had lost his creative powers.In order to get relieved from the curse, Lord Brahma went on a pilgrimage of Lord Shiva Temples.During his travel, Lord Brahma..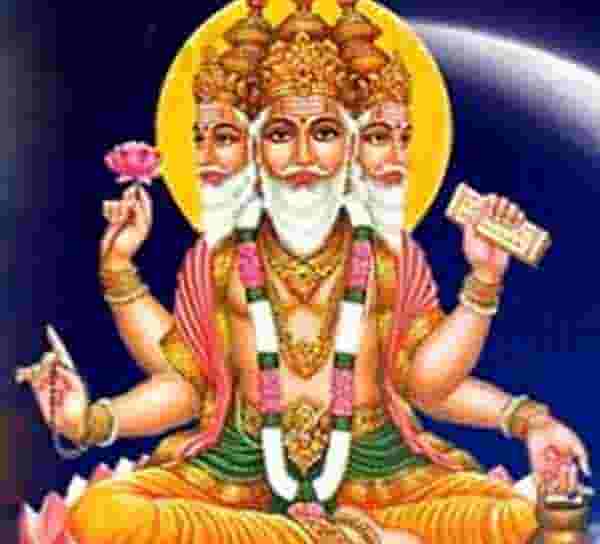 INTRODUCTIONLord Brahma is having only a few temples dedicated to him. His separate shrine can be found in most of the Shiva temples. In ancient times, for the purpose of getting boons from him, most of the sages and demons had prayed to Lord Brahma. We can also pray to Lord Brahma regularly, since he is the creator god, and he is the divine father and mother for us.Brahma Ashtakam is a famous stotram dedicated to Lord Brahma, and those who recite this stotra would get all kinds of prosperity in their lives. This famous Stotra of Brahma was composed by the demi gods in the heaven, and it was l..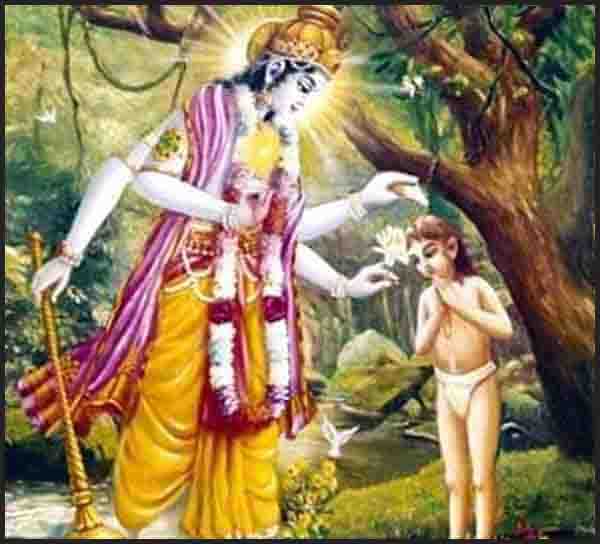 INTRODUCTIONBhakta Dhuruva and Bhakta Prahalada contain many similarities, and both of them are staunch devotees of Lord Vishnu, and both of them were lived almost the entire earth for several thousands of years. Both of them were born in the lineage of Lord Brahma, and both of them are considered as child devotees. Few hundred years back, the great Dhuruva had incarnated as Sri Padaraja, and he is a famous Madhwa Saint, and he is a sincere devotee of Lord Vishnu, and his avatars. Bhakta Prahalada had incarnated as Sri Vyasaraja and Guru Raghavendra, who are the great Madhwa Saints, and t..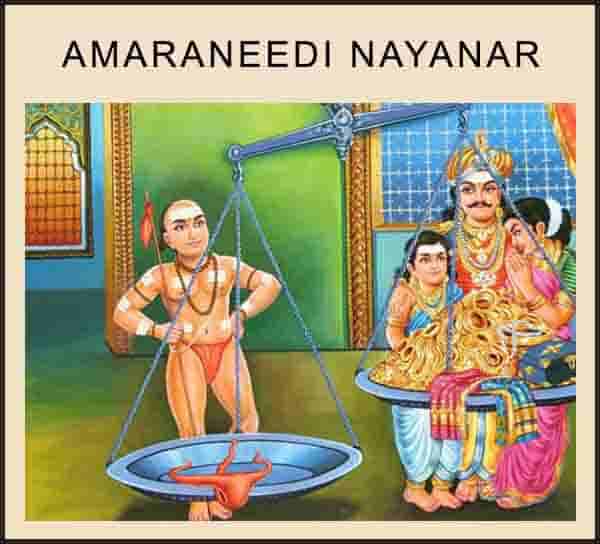 INTRODUCTIONAmaraneedi Nayanar was a Nayanar saint, and considered as one among the 63 nayanars. He is an ardent devotee of Lord Shiva.LIFEAmaraneedi Nayanar was born in Pazhayarai,in the chola dynasty. He belongs to Vaishya community and earned his living by doing jewellery and garments business. Amaraneedi was a sincere devotee of Lord Shiva. He served Lord Shiva in his temples, and also provided food and clothes to the devotees of Lord Shiva. He got the habit of donating the kowpeenams (UNDERWEAR) to Shiva devotees. Once, he visited the Kalyanasundaresar Temple of Tirunallur and worshipped ..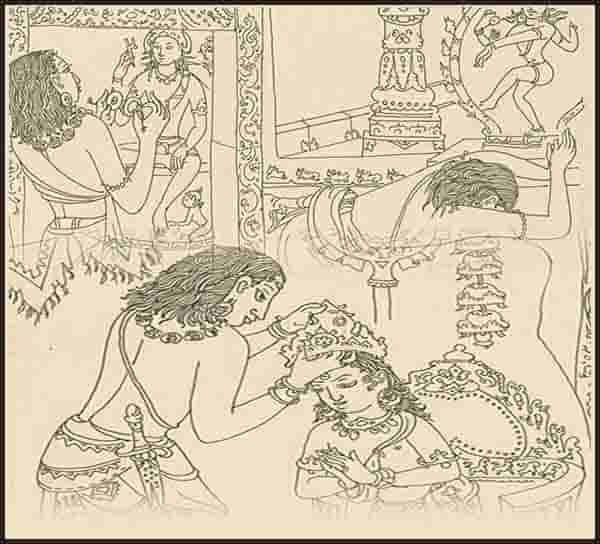 INTRODUCTIONAiyadigal Kadavarkon(6th century AD), was a ruler of Kanchipuram. He was a stauch devotee of Lord Shiva and he was considered as one among the 63 nayanar saints.The Pallava king Aiyadigal Kadavarkon worshiped Lord Shiva with utmost faith and sincere devotion and ruled his kingdom in a well versed manner through the blessings of Lord Shiva. He protected and renovated the Hindu temples and took care of his people and invoked the spirit of Shaivism among the people. The king was a great scholar and written many songs in praise of Lord Shiva.The king had given a golden rule during his ..