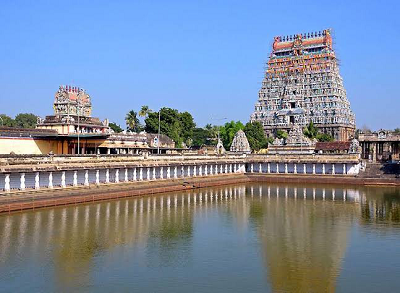 1. The Gomateshwara is situated at Shravanabelagola in the Hassan district of Karnataka. The 60 feet gigantic statue of Bahubali is situated in Vindyagiri Hill at Shravanabelagola. Lord Gomateshwara temple is one of the largest temples in the state.
2. The Dilwara Jain Temples is situated at the holy hill station of Rajasthan,Mount Abu. Dilwara Temples is one of the most beautiful pilgrimage sites of the Jains in India. Jain Temples at Mount Abu is built by marble and considered as one of the finest monuments of India.
3. The Ranakpur Jain Temple is located in the Pali district of Rajasthan, between the two beautiful cities of Rajasthan, Jodhpur and Udaipur on the valley of the Aravalli ranges. The marble Jain temple of Ranakpur is famous as the most spectacular Jain temple in India and major pilgrimages of the Jains and counted as one of the most visited religious place across the country.
4. The Sri Digambar Jain Lal Mandir is situated opposite to the great Red Fort near Chandni Chowk of Delhi. Lal Mandir is the oldest Jain temple of the city and dedicated to Lord Parshvanath. Naya Mandir is another well-known Jain temple in the city.
5. Sonagiri is one of the most popular Jain pilgrimage site and very sacred place among the followers of Jainism. There are around 84 white temples were built on a hill at Sonagiri.
6. The Palitana Temples are situated in Palitana city at Bhavnagar district of Gujarat. Palitana Temples are considered as the holiest pilgrimage place among the other temples. There are 1000 of marble carved Jain temples on the Shatrunjaya hills.
7. The Shikharji temples are located at the Parasnath Hill in Giridih district of Jharkhand state. Shikharji is the highest mountain hill in the state and the temples is one of the most sacred places for Jains. The Jain Temple of Shikharji is dedicated to Shri Digambar Jains.
8. Shantinath Jain Temple is dedicated to Lord Shantinath, one of seven Jain temples of 16th century within the Golden Fort. One of the famous Shantinath Temples is also situated in Pune district of Maharashtra.
9. The Kulpakji Jain Temple is located at Nalgonda district, Andhra Pradesh Kulpakji jain shrine is an important Svetambara Jains pilgrimage center in South India and said to be one of the oldest too.
10. The Dharmanath Jain Temple is situated at Mattancherry in the western part of Kochi city. Dharmanath Temple of Cochin is said to be hundred years old and one of major holy shrines for the Jain community in Kerala.
11. The bawangaja jain temple is famous Jain pilgrim center in the Barwani district of Madhya Pradesh, It is known for the world's tallest statue, of the first Jain Tirthankara Adinatha. The 84 feet statue is one of the 12 tallest statues in India.
12. Kal Bhairav temple of Ujjain is the most unique temple in India, where Liquor offerings made to the deity. The temple is located on the banks of the River Shipra and is the guardian deity of the city.
13. Kaal Bhairav temple in Varanasi is dedicated to statue of Bhairav, believed to be the Main Guardian of Varanasi and one of the must visit Hindu temples in Varanasi.
14. Lord Kalabhairaveshwara Temple is an ancient temple in Karnataka, known as Kalabhairaveshwara Kshetra Palaka in Adichunchanagiri Hills.
15. Ajaikapada Bhairava Temple in Jagatsinghpur district of Odisha is found in the Chaunsath Yogini temple of Orissa.
16. Kalabhairavar Temple in Dharmapuri district of Tamil Nadu is the most famous temple of the region, dedicated to one of the form of Kaal Bhairav.
17. Chomukha Bhairavji Temple is located in in Jhunjhunu district of Rajasthan state and worship by people of Kharkhara.
18. Shri Kala Bhairava Nath Swami Temple in the village of Adegaon in the state of Madhya Pradesh.
19. Lakshmi Narasimha Temple at Yadagirigutta is dedicated to Lord Narasimha, an incarnation of Lord Vishnu.
20. Narasimha Swami Temple at Ahobilam is most famous historic temple of Lord Narasimha in India. The temple is located at Allagadda and a very beautiful place to visit near Kurnool, surrounded with full of natural greenery.
21. Yoga Narasimha Temple at Melukote taluk is the most sacred places in Karnataka. The place is famous for Cheluvanarayana Swamy Temple and Yoga Narasimha Swamy Temple on the top of the hill.
22. Varaha Lakshmi Narasimha Temple at Simhachalam is one of the 32 Narasimha temples in Andhra Pradesh and important centre of Vaishnavism in India.
23. Shri Laxmi Narsimha Temple is located between Bhima and River Nira in Pune district. Lord Narasimha temple is family deity of people from Maharashtra and Karnataka.
24. Yogananda Narasimha Temple at Bhadrachalam is located on the way to the main temple of Ramachandraswamy from the river bank.
25. Narasimhaswamy Temple at Namakkal is constructed in Dravidian style of architecture and a must visit Narasimha temple in Tamil Nadu.
26. Lakshmi Narasimha Temple in Kannur is located in the heart of Thalassery town and one of the most popular temples of Lord Narasimha in Kerala.
27. Narsinghji Temple at Hindaun in Rajasthan is dedicated to Lord Narasimha, located near Hindaun City.
28. Narasimha Jharni Cave Temple is most famous temple of Lord Narasimha in Karnataka, located in Bidar.
29. Lakshmi Narasimha swamy temple at Penna Ahobilam on the banks of Pennar river is located in Kurnool district of Andhra Pradesh.
30. Panakala Lakshmi Narasimha Swamy Temple at Mangalagiri is one of the eight sacred places of Lord Vishnu in India.
31. Ugra Narasimha Statue at the Lakshinarsimha Temple of Hampi is the major attractions. Ugra Narsimha at the Lakshinarsimha Temple is the largest statue in Hampi.
32. Gnana Saraswati Temple at Basar of Telangana is one of the two most famous Saraswati temples in India, located on the banks of Godavari.
33. Saraswathi Devi Sakthipeeth is situated near the Line of Control in Kashmir. The abandoned temple is known as Sharada Peeth and one of the 18 Maha Shakti Peetha in India.
34. Shringeri Sharadamba Temple in the holy town of Sringeri is dedicated to goddess Saraswati, on the banks of the Tunga. The Sharadamba Temple was administered by the Shringeri matha, established by Adi Shankara.
35. Panachikkadu Temple in Kottayam is the most prominent Saraswati temples in Kerala, also known as the Dakshana Mookambika.
36. Dakshina Mookambika Temple at North Paravur is famous Saraswati temple in Kerala, located at Ernakulam district of Kerala.
37. Saraswathi Temple at Koothanur is the only temple dedicated to goddess Saraswathy in Tamilnadu, located near to Kumbakonam in the village of Koothanoor.
38. Sri Vidya Saraswati Temple also known as Wargal Saraswati Temple is one of the most popular temple of Saraswati in Telangana state.
39. Shree Maha Saraswathi Temple at Kaleshwaram is popularly known as Southern Indian Kashi, located at the juncture of the rivers and the site is also home to temple of God Lord Shiva.
40. Ranganathaswamy Temple at Srirangapatna of Karnataka state is dedicated to manifestation of Lord Vishnu. Srirangapatna temple is one of the 5 important sites of god Ranganatha along the river Kaveri.
41. Padmanabhaswamy Temple of Kerala is dedicated to Lord Vishnu, built in Kerala style and the Dravidian style. The temple along with Ananthapuram Temple in Kasargod and Adikesava Perumal temple located in Kanyakumari are most famous Lord Vishnu temple in South India.
42. Kallazhagar temple at Alagar Koyil village in Madurai district is one of the most famous Divya Desams, Constructed in the Dravidian style of architecture. Other famous Divya Desams of Lord Vishnu are Varadharaja Perumal Temple and Srivilliputhur Andal temple.
43. The Srikakulandhra Vishnu temple is located in Srikakulam village of Krishna district and one of the most famous Andhra Mahavishnu.
44. Ananthapura Lake Temple in Kasaragod district is the only lake temple in Kerala and home to Babia, the crocodile guardian.
45. Adikesava Perumal Temple at Kanyakumari is one of the 108 Divya desams of Lord Vishnu and renowned for its murals and architecture.
46. There are five ancient shrines of Lord Vishnu in the Chengannur area of Kerala, built by Panch Pandavas. Lord Vishnu temples are located in Kottayam District, Alappuzha District and Pathanamthitta District of Kerala.
47. Janardanaswamy Temple is also known as Varkala Temple, dedicated to one of the form of Lord Vishnu. The Varkala Temple is well known Lord Vishnu Temple in Kerala, located near the famous backwater destination of Paravur.
48. Azhagiya Manavala Perumal Temple at Tiruchirappalli is one of the 108 Divyadesam dedicated to Vishnu. The temple is also a Naalayira Divya Prabhandham.
49. Sarangapani Temple at Kumbakonam is one of the Pancharanga Kshetrams, was built by the Chola king. The temple is the largest Vishnu temple in Kumbakonam and one of the Divya Desams.
50. Ulagalantha Perumal Temple in Kancheepuram of Tamil Nadu is dedicated to Lord Vishnu and one of the 108 Divyadesam dedicated to Vishnu, situated close Kamakshi Amman Temple.
51. Appakkudathaan Perumal Temple along the banks of the Kollidam river is also one of the Divya Desams. This Vishnu temple is located in Koviladi near Tiruchirapalli.
52. Krishnapuram Venkatachalapathy temple also known as Krishnapuram Temple is one of the Pancharanga Kshetrams, dedicated to the Hindu god Vishnu. The temple is also famous for its five tiered rajagopuram, Constructed in the Dravidian style of architecture.
53. Kalighat Kali Temple at Calcutta is one of the 51 Shakti Peethas and most famous temple of goddess Kali in West Bengal. Kalighat locality is also famous for Radha Krishna temple and Kalighat painting.
54. Dakshineshwar Kali on the bank of the Hooghly river near Kolkata is dedicated to Bhavatarini, an aspect of goddess Kali and a must visit place in Kolkata.
55. Kripamayee Kali Temple is dedicated to Kripamayee, a form of Kali and located on eastern banks of Hooghly.
56. Khaepa Kali Tala is dedicated to Hindu Goddess Kali, situated at Malo Pada in old Katwa.
57. Rampara Kalibari temple is dedicated to Siddheshwari Kali and known for its traditional way of Kali puja during Diwali.
58. Tarapith Temple near Rampurhat is dedicated to the goddess Tara and also famous for Sadhak Bamakhepa.
59. Kiriteswari Temple at Murshidabad is one of the Sati peeth and oldest temple in the Murshidabad district.
60. Kankalitala Temple at Bolpur is situated on the bank of the Kopai and known as one of the Shakti Peeth.
61. Sarbamangala Mandir is located the picturesque town of Garbeta, built by Vikramaditya.
62. Kanak Durga Temple at Midnapore is dedicated to Goddess Durga, located in southwest Bengal.
63. Tripura Sundari Temple is located in Boral near Garia and one of the most famous temples in West Bengal.
64. Hangseshwari Temple in Hooghly is dedicated to goddess Hangseswari, worshipped as a form of Maa Kali. The structure and architecture of the temple is very unique.
65. Chettikulangara Devi Temple is the most renowned temple of Bhadrakali in Kerala, located at Chettikulangara in Mavelikkara taluk.
66. Attukal Bhagavathy Temple is renowned for the annual Attukal Pongala festival. Goddess Bhadrakali is considered as the goddess of prosperity and salvation.
67. Kodungallur Bhagavathy Temple is dedicated to the goddess Bhadrakali, situated in the middle of at Kodungallur in Thrissur District and surrounded by banyan and peepal trees.
68. Chottanikkara Temple is the most famous temple of mother goddess Shakthi in Kerala and known for curing mental illness.
69. Chinakkathoor Bhagavathy Temple at Palappuram is located in the middle of a huge ground and famous for Annual Chinakkathoor Festival.
70. Paramekkavu Bagavathi Temple of Thrissur is one of the largest Bagavathi temples in Kerala and home for the celebration of Thrissur Pooram festival in Kerala.
71. Sarkaradevi Temple is situated at Chirayinkeezhu near the town of Attingal and Varkala. Main deity of temple is goddess Bhadrakali and most important temples in South India.
72. Pattupurakkavu Bhagavathi Temple is a famous Hindu temple of goddess Bhadrakali at Pandalam. The temple also has images of Ganapathi, Shiva and Navagraha.
73. Kodikkunnu Bhagavathy Temple is famous temple dedicated to Goddess Durga and referred as Bhagavathy and known for temple festival of Chirankara Pooram.
74. Meenkulathi Bhagavathi Amman Temple in Palakkad district is also known as Meembrakulangara Devi temple. Pallassena village host Onathallu Ritual festival.
75. Vellayani Devi Temple of goddess Bhadrakali is a highly revered shrine in Kerala. The temple is known for celebrating the longest non Pilgrimage festival of South India.
76. Changattu Sree Bhagavathy Temple at Kallambalam is famous Hindu religious shrine at Kallambalam town of Thiruvananthapuram district. Kallambalam is blessed land of estuary and backwaters in Kerala.
77. Malayalappuzha Devi Bhadrakali Temple is one of the oldest temple in Kerala and features of artistic stone carvings, unique statue of Goddess, beautiful wall paintings.
78. Thiruvarkadu Bhagavathi Temple also known as Madayi Kavu temple is a revered shrine of Chirakkal Royal Family and a renowned Hindu temple in Kerala.
79. Kalarivathukkal Bhagavathy Temple near River Valapattanam is the main place of ancient martial art Kalarippayattu of Kerala. The Bhadrakali temple built in traditional Kerala architecture style and famous for Theyyam of Kalarivaatukkal.
80. Rani Sati Temple in of Jhunjhunu district is the largest Hindu temple in India devoted to Rani Sati. Jhunjhunu is known for its grand havelis, Wind Palace and Khetri Mahal.
81. Ambika Mata Temple is located in the village of Jagat near Udaipur and preserved by Archaeology and Museum Department of Rajasthan. The temple is also known as the Khajuraho of Mewar due to many fine sculptures.
82. Deo Somnath Temple on the banks of the River Som is located 24 km away from Dungarpur. The temple is known for its unique design and scenic and natural beauty. Dungarpur is also known for Surpur Temple, Bhuvaneshwar Shiva Temple and Baneshwar Temple.
83. Ghushmeshwar Jyotirlinga Temple is locaed 40 km from Sawai Madhopur in Rajasthan, near the Ranthambore National Park. The Jyotirlinga is one of the 12 Jyotirlinga shrines mentioned in the Shiva Purana.
84. Karni Mata Temple at Deshnoke near Bikaner is also known as the Temple of Rats. The temple is famous for large population of black rats called as kabbas,live and feed in the temple.
85. Tanot Mata Temple in Jaisalmer is located very close to the border and close to the battle site of Longewala in the Thar Desert in Rajasthan.
86. Bisaldeo Temple is located near the Banas river in Tonk district and partly submerged in the Bisalpur Dam reservoir. The temple is dedicated Lord Shiva and listed as one of the submerged temples of India.
87. Eklingji Temple in Udaipur district is the famous Lord Shiva temple in Rajasthan. The famous shrine is an architectural marvel and major tourist attraction of Udaipur city.
88. Jagdish Temple in the middle of Udaipur city is a must monument in Rajasthan and known for carved stones and and a big tourist attraction of Udaipur.
89. Galtaji Temple complex of Jaipur is also known as Monkey temple, located about 10 km away from Jaipur. The complex has large tribe of rhesus macaques monkeys, featured in National Geographic Channel.
90. Nathdwara Shrinathji Temple is an important pilgrimage centre for Vaishnavs as well as famous for Nathdwara Paintings. The image of Shrinathji in the temple symbolizes a form of Lord Krishna.
91. Birla Mandir of Jaipur is also known as Laxmi Narayan Temple, located on Moti Dungari hill. There are 18 popular Birla mandirs located all around the country.
92. Brahma Temple at Pushkar is the most famous and very popular Brahma temple in India. The temple is situated very close to the sacred Pushkar Lake, one of the top 10 most religious places in the world.
93. Govind Dev Ji Temple is located in the City Palace complex of Jaipur and one of the most famous 7 temples of Vrindavan Thakurji and also one of the most important temples of Lord Krishana outside Vrindavan.
94. Salasar Balaji Temple is located in the town of Salasar in Churu district and most famous temple of Lord Hanuman with mustache. Salasar Dham in Rajasthan is part of the religious circuit along with Jeen Mata and Khatushyamji temple.
95. Mehandipur Balaji Temple in Dausa district of Rajasthan is dedicated to God Hanuman. There is a Siyaram Bhagvan temple of in front Balaji Hanuman Maharaj.
96. Dadhimati Mata Temple in Nagaur district is one of the most famous and oldest surviving temples in India. The temple is a historical palace of Rajasthan and important to Shaktism shaktipiths.
97. Sundha Mata Temple in Jalore district near the famous hill station of Mount Abu. The temple dedicated to goddesses Chamunda Devi.
98. Neelkanth Temple in Alwar district is dedicated to Lord Shiva, near the Sariska National Park. The temple is very famous for erotic sculptures on the wall.
99. Achaleshwar Mahadev Temple in Sirohi district is dedicated to Lord Shiva, situated outside the Achalgarh Fort. The temple is about 11 kms from Mount abu with a large statue of Nandi bull made of Panchaloha.
100. Parshuram Mahadev Temple in Pali district of Rajasthan, located at a distance of 9 km from Kumbhalgharh Fort. The temple is known as Amarnath cave temple of Rajasthan, situated at 3,995 feet above sea level.
101. Paraheda Shiv Mandir along with Arthuna Shiv Temple in Banswara district are known for its old and fine sculptures. These temples are protected by locals along with Someshwar Mahadev and Arthuniya Hanuman temple and least known temples in India.
102. Harshnath Temple in the Sikar district is dedicated to Lord Shiva. The temple is surrounded by various other shrines which lie in ruins but must visit temples of Rajasthan.
103. Sachiya Mata Temple in Osian near Jodhpur city was worshipped by Kulthiya families. The mother goddess Sachiya is Kuldevi of roayl Parmar King Upendre.
104. Trinetra Ganesha Temple in Ranthambore Fort is oldest temple of Lord Ganesha in Rajasthan and a must visit pilgrimage places in Ranthambore National park.
105. Kalika Mata Temple in Chittorgarh Fort is dedicated to goddess Bhadrakali and one of the most captivating places in Chittorgarh.
106. Ranakpur Jain Temple at Ranakpur is famous for its architecture and arts on the wall. The temple is dedicated to the first Tirthankara of Rishabhanatha.
107. Somnath Temple near Veraval is the first among the 12 jyotirlinga temples of Lord Shiva in India and an important tourist place in Gujarat.
108. Dwarkadhish Temple known as Jagat Mandir is dedicated to the god Krishna and part of Char Dham pilgrimage yatra by Hindus in India.
109. Swaminarayan Akshardham temple complex of Gandhinagar is a major pilgrim destination in Gujarat State and one of the biggest temples in India.
110. Nageshvara Jyotirlinga Temple is one of the 12 Jyotirlinga shrines in India,located on the route between Dwarka city and a 25 meter tall statue of Lord Shiva in a sitting posture is another major attractions of Nageshwar.
111. Bala Hanuman Mandir is one of the most Lord Hanuman temple in India and famous for the continuous chanting of the mantra Sri Ram, Jai Ram, Jai Jai Ram.
112. Ambaji Temple in Banaskantha district is one of the 51 Shakti Peethas in India. The temple is located on the Arasur hill in the Aravalli Range.
113. Kalika Mata Temple at Pavagadh is part of the Champaner Pavagadh Archaeological Park. The temple is great holy Shakti Peethas, located at summit of Pavagadh Hill.
114. Hanuman Temple at Salangpur is among the prominent temples of Swaminarayan,dedicated to Hanuman as Kastbhanjan and must visit Hanuman temple in India.
115. Sun Temple at Modhera in Mehsana district is protected monument and maintained by Archaeological Survey of India.
116. Bahucharaji Temple at Mehsana is dedicated to goddess Bahuchara Mata and one of the most famous Shakti Peethas worshipped in Gujarat.
117. Rukmini Devi Temple is located nearby Dwarkadhish Temple and decorated with sculptures of gods and goddesses.
118. Bhalka Tirth at Veraval in Saurashtra is located 4 kilometers away from the Somnath temple and a must visit place in Veraval.
119. Jagannath Temple at Ahmedabad is located in the Jamalpur locality and dedicated to the God Jagannath and famous for its annual Rath Yatra festival.
120. Shree Ranchhodraiji Temple is dedicated to Ranchhodraiji another name of Lord Krishna, situated near the bank of the holy lake Gomti.
121. Shamlaji Temple in Aravalli district is dedicated to Shamlaji a form of Lord Vishnu or another name of Lord Krishna, located on the banks of the Meshvo.
122. Chamunda Mata temple is situated at the top of the Chotila hill in Surendranagar district, near Rajkot.
123. Pimpleshwar Mahadev Shiva Temple is dedicated to Jaladhari, a continuous natural flow of water and famous for annual Saladi no Melo.
124. Bhadkeshwar Mahadev Mandir at Dwarka is located in the middle of the Arabian Sea on a hillock, behind the Geeta Mandir.
125. Navlakha Temple at Ghumli is dedicated to Sun god, built in 10th century AD and oldest sun temple of Gujarat state.
126. Jasmalnathji Mahadev Temple in Mehsana is dedicated to Lord Shiva, protected and maintained by Archeological Survey of India.
127. Palitana Temples in Bhavnagar district are considered sacred by Svetambara Jains. There are 800 plus marble carved temples located on Shatrunjaya hill.
128. Bhadreshwar Jain Temple is one of the oldest Jain temples in India,located in Bhadreshwar village and a major centre of Jain pilgrimage in Gujarat.
129. Hutheesing Jain temple in Ahmedabad is dedicated to Dharmanatha known for unique Manastambha or Kirti Stambh, well known Jain temple in Ahmedabad.
130. Bhavnath Mahadev Temple in Junagadh is situated near the Mountain Girnar and one of the most popular Lord Shiva temples in India.
131. Sandipani Temple or Shri Hari Mandir at Porbandar is a beautiful temple and the only temple dedicated to Sudama in India.
132. EME Temple is a Lord Shiva Temple run by Indian Army, built by the Electrical and Mechanical Engineering corps. The temple is well known for its architecture.
133. Jalaram Bapa Mandir is located in a virpur village, dedicated to Saint Jalaram Bapa is an ardent devotee of Lord Rama.
134. Santram Mandir is a holy temple in Gujarat and very famous for spiritual, situated in Nadiad city.
135. Nilkanth Dham Swaminarayan Temple in Poicha near Vadodara is a beautiful temple on the bank of river Narmada. The temple is a must visit place situated near Vadodara.
136. Other most popular temples in Gujarat also include Gorthiya Mahadev Temple,Mota Ashapura Maa Temple,Someshwar Mahadev Temple,Rudra Mahalaya Temple, Santram Mandir,Jalaram Bapa Mandir,Gop Temple, Shri Swaminarayan Mandir at Bhuj and original Shri Swaminarayan Mandir of Gadhada.
137. Naina Devi Temple in Bilaspur district is situated on a hilltop with cable car facility. The hill temple of Naina Devi is the most famous Goddess Sati temple in India where eyes of Sati fell down.
138. Jwala Ji Temple is one of the most ancient temples in Himachal Pradesh, located in the lower Himalayas in Jawalamukhi town. The temple also known as Jwalamukhi Temple.
139. Chintpurni shakti peeth is located in Una district and surrounded by the western Himalaya. The temple is situated on one of the highest peaks of the Sola Singhi range and open for darshan from 4 am to 11 pm.
140. Chamunda Devi Temple is located west of Palampur in the Kangra district of Himachal Pradesh. The renowned Chamunda Devi located along the River Baner, Another most famous temple of Goddess Chamunda is located at Chamunda Nandikeshwar Temple in Dharamsala.
141. Bajreshwari Devi Temple in Kangra is located in the town Nagarkot, nearby Kangra Fort. The Kangra town is a popular Hindu pilgrimage site in Himachal Pradesh.
142. Tara Devi Temple in Shimla is located on Tarav Parvat and one of the most popular tourist attractions of Shimla city.
143. Sheetla Devi Temple is located near Chintpurni Devi Temple in Una district of Himachal Pradesh. The temple is very beautiful and a must visit place for Devi devotees.
144. Baglamukhi Devi Temple in Bankhandi on Ranital Dehra road and known to have supreme power. Maa Bagalamukhi also known as Pitambara Ma. Another most famous temple of Baglamukhi is located at Pitambara Peeth in Datia Madhya Pradesh.
145. Goddess Mata Ashapuri Devi Temple in Palampur is one of the most famous temples in District Kangra. Tourist temples in Palampur also include Jakhni Mata Temple,Vindhyavasini Temple,Mata Bandla Devi's temple and hill top Birni Mata Temple.
146. Palampur is the tea capital of north India, surrounded by Dhauladhar ranges,pine forests and tea gardens and famous for Shiv Temple Baijnath, trekking destination for Dhauladhar Mountains, paragliding site Bir Billing and Dhauladhar range valley.
147. Hidimba Devi Temple in Manali is a ancient cave temple dedicated to devi Hidimbi, wife of Bhima and mother of Ghatotkacha. During Navaratri festival, Manali people worship Hidimba devi.
148. Virupaksha Temple at Hampi is part of the Group of Monuments at Hampi, sits on the banks of the Tungabhadra River. The temple is dedicated to Lord Shiva and attracts huge crowds during the annual chariot festival and festivities of Virupaksha and Pampa.
149. Hoysaleswara Temple of Halebidu is most well-known for its sculptures and dancing images. The temple and complex is a must visit place in Karnataka state along with Chennakeshava temple at Belur.
150. Chennakeshava Temple at Belur is the most favored tourist destinations in Karnataka state and one of the heritage temples in India. The marvelous temple was built on the banks of the Yagachi.
151. Vidyashankara Temple at Sringeri is dedicated to Lord Shiva, known for magnificent architecture and beautifully built entirely out of carved stone. Sringeri Sharada Peetham is located on the banks of the River Tunga in Chikkamagalur district.
152. Bhutanatha Temple at Badami is part of the Bhutanatha group of temples and a sandstone shrines dedicated to Bhutanatha. Badami Cave Temples are one of the most famous example of Indian rock cut architecture,located in Badami town of Bagalkot district.
153. Durga Temple at Aihole is part of a pending world heritage site, located in Aihole in the Bagalkot district. The historic temple complex is a popular tourist spot in north Karnataka.
154. Mallikarjuna Temple at Pattadakal is part of the Pattadakal group of heritage monuments and important tourist place in Karnataka. Pattadakal has list of historical temples such as Sangameshwara Temple,Virupaksha Temple,Mallikarjuna Temple and Kashi Vishwanatha Temple.
155. Kedareshvara Temple at Balligavi is one of the lesser known temples of Hoysala in Karnataka, located in the town of Balligavi. The temple is listed as one of the protected monument by the Archaeological Survey of India.
156. Amruteshwara Temple at Annigeri was the first temple made of soapstone. The Amruteshwara Temple is a large and black stone temple supported by 76 pillars and carvings figures on the walls.
157. Siddhesvara Temple at Haveri is well known for the many sculptures of Hindu deities on the wall and built of soapstone. The temple is one of the most popular Chalukyan temples in Haveri.
158. Veera Narayana Temple at Belavadi was built during Hoysala Empire in a village in Belavadi. This is a Vaishnava temple and a must visit place near the famous temple towns of Belur and Halebidu.
159. Nagareshvara Temple at Bankapura is a pride of place in Karnataka architectural, located in the Haveri district. The temple was built in honor of the Hindu god Shiva and a protected as a monument by India.
160. Amrutesvara Temple at Amruthapura is built as Hoysala architecture with circular carvings on outer wall. The temple is well known for sculptor and architect and has features similar to the Veera Narayana Temple of Belavadi.
161. Galageshwara Temple is situated along the River Tungabhadra in the Haveri district of Karnataka. The Galageshwar temple is good in architecture.
162. Nanesvara Temple at Lakkundi is protected as a monument of national importance in Karnataka state, located near by the ornate Kasivisvesvara temple.
163. Lakshminarayana Temple at Hosaholalu is known for sculptures and architecture. The temple is a splendid example of the Hoysala Empire and another master piece of Hoysala art.
164. Kedareshwara Temple at Halebidu is located at very close distance away from the famous Hoysaleswara Temple and protected as a monument of national importance by the Archaeological Survey of India.
165. Chennakesava Temple at Somanathapura was built by Soma under Hoysala king Narasimha. The temple is one of the finest examples of Hoysala architecture in India.
166. Kasivisvesvara Temple at Lakkundi is one of the most ornate temples in the Gadag region of Karnataka. Lakkundi is the most famous temple town of in Gadag district.
167. Someshwara Temple at Lakshmeshwara is a historic town with many important heritage temples. The temple complex with three main entrances is surrounded by high walls with the traditional structures.
168. Brahmeshvara Temple at Kikkeri is a protected monument under the Karnataka state, located in the town of Kikkeri of Mandya district. The unique design and decorative features of Brahmeshvara temple is a must see hertiage place in Karnataka.
169. Ranganathaswamy Temple at Srirangapatna is dedicated to the Hindu god Ranganatha, located on an island in the river Kaveri. The temple is part of the Pancharanga Kshetrams and one of the five important pilgrimage sites along the river Kaveri.
170. Panchalingeshwara Temple at Govindanahalli means five linga temple of Lord Shiva, constructed during the period of Hoysala.
171. Kaleeshwara temple is dedicated to Lord Shiva, Located in the town of Hire Hadagali. Kalleshwara Temple at Hire Hadagali is protected as a monument of national importance by the Archaeological Survey of India.
172. Trikuteshwara Temple at Gadag is a famous carved temple, dedicated to Lord Shiva. The temple along with Saraswati temple has ornate pillars with sculpture and carved figures.
173. Mukteshwar Temple at Chaudayyadanapura has great artistic value. The temple is a jewel of architecture and one of the most popular monuments of Northern Karnataka.
174. Aghoreshwara Temple at Ikkeri is a large structure built of granite, situated in Sagara taluk. The temple has carvings and sculptures on the stone walls of the temple.
175. Kalleshvara Temple at Bagali is dedicated to Hindu god Lord Shiva, near to Harpanahalli town. Another famous Kalleshvara Temple is located in Ambali.
176. Mahadeva Temple at Itagi in the Koppal district is about 20 km from famous temple town of Lakkundi. The Mahadeva Temple at Itagi and Amruteshwara Temple at Annigeri share the same architectural components.
177. Bhoga Nandeeshwara Temple is dedicated to Lord Shiva, located in Nandi village at the base of Nandi Hills. The temple and complex is a protected monument and one of the oldest temples of Karnataka.
178. Lord Someshwara Temple in Kolar town of Karnataka is dedicated to Lord Shiva and a monument of national importance. The temple is now protected by the Archaeological Survey of India.
179. Doddabasappa Temple is dedicated to Lord Shiva and the wall of shrine has decorative architrave with space for images. The temple has two doorways and a big bull Nandi statue.
180. Banashankari Temple at Amargol is ancient temple dedicated to Banashankari, located in between Dharwad and Hubli. The temple is now belongs to Archaeological Survey of India.
181. Lakshmi Narasimha Temple at Nuggehalli is the best example of Hoysala architecture, built around the same time of another famous Sadashiva temple of Nuggehalli and decorated with fine sculptures adorning the walls.
182. Chandramouleshwara Temple at Unkal is a must visit place in Karnataka near the Unkal Lake. The temple is located in the Hubli Dharwad area and famous for beautiful natural scene,picnic spot and old temple of Chandramouleshwara.
183. Mahabodhi Temple is supposed to be one of most important and sacred places of Buddhism. It is a famous Buddhist temple of India, where Gautam Buddha attained enlightenment during sitting under the eminent Bodhi Tree. This temple features a beautiful architecture, which is a comprehensible reflection of the diverse customs, cultures and traditions of Buddhism.
184. Mahaparinirvana Temple features a 6-meters long statue of the reclining Buddha. The temple is set amidst the extensive lawns and ancient unearthed ruins with a circumambulatory path. The composed 5th-century reclining Buddha of the temple was discovered in 1876. The idol depicts the dying age of Gautam Buddha and makes it one of the renowned Buddhist temples in India.
185. Ramabhar Stupa Temple holds a special position due to being built at the place of the cremation of Lord Buddha. The temple features a splendid 49-feet-high stupa, which is recognized for its architectural elegance. The manifestation of this stupa is quite glorious and appealing.
186. Wat Thai Temple was built to commemorate the victory of the popular King Bhumibol of Thailand. This temple is known for its exceptional architectural charm and is not to be missed attraction for the travelers coming here. Its scenic beauty and charisma is unparalleled.
187. Thiksey Monastery belongs to Gelukpa Order of Buddhism. It was built in 1430 AD and features a temple dedicated to Goddess Dorje Chenmo. Being one of the major Buddhist monasteries of India, monastery complex features a number of holy shrines. Thiksey Gompa is the largest monastery in Ladakh and is also supposed to be mini Potala Palace.
188. The Mindrolling Monastery is one of the most popular religious sites for Buddhists in India. It is located close to the Rajaji National Park in Dehradun district of Uttarakhand. Buddha temple of this monastery is one of key tourist attractions and a great architectural wonder. The monastery features one of the most amazing and tall statues of Lord Buddha, which has a height of 107 feet.
189. Ghum Monastery is among the oldest Tibetan Buddhist monasteries. It is one of the largest monasteries in the state. It features a 15-foot statue of the Maitreya Buddha.
190. Namdroling Monastery is a famous as a hub for upholding the pure teachings of the Buddha. It features an amazing architecture and its prayer hall has been beautifully carved in gold. The sight of this spiritual place is simply overwhelming. There are two gold statues of Buddha, which are also astonishing in appearance.
191. Rumtek Monastery is located at the hilltop of Gangtok, Sikkim. The place is surrounded by stunning locations. It is one of the most visited attractions of the region.
192. Nanshan Temple is the largest Buddhist holy site built in China. It features a 350-foot white statue of Lord Buddha in the South Sea of Sanya.
193. Dhamekh Stupa is a massive Buddhist Stupa in Sarnath. This famous Buddhist shrine of India receives huge number of devotees.
194. Vishwa Shanti Stupa is among the most famous Buddhist temples in India. Located in Rajgir city of the Bihar state of India, it is a key attraction of the city that can be reached through a ropeway. Located on the top of a hill, it is a beautiful white color structure with a golden statue of Lord Buddha. This incredibly peaceful place is a must visit destination for all visiting this place.
195. The Golden Temple, also known as Harmandir Sahib, is a Gurdwara located in the city of Amritsar, Punjab, India. It is the holiest Gurdwara and the most important pilgrimage site of Sikhism.
196. Mantralayam
Raghavendra Swamy Temple is situated in Kurnool District, Mantralayam at Andhra Pradesh. It is the Jeeva Samadhi of Sri Raghavendra Swamy, and he blesses his devotees from his samadhi, and gives proper solutions to their problems. Here free annadanam is daily provided to thousands of devotees in the temple. During Thursday's and yearly Aradhana festival days, lot of devotees would visit this temple to seek the blessings of the holy guru.
197. Shirdi Sai Baba Temple
Sai Baba temple is situated in shirdi at Maharashtra. Daily lot of devotees are visiting the holy shrine of baba from all over the world. Free food is offered in this holy mandir to all the devotees visiting the temple. Baba is worshipped as their favourite god by many devotees, and they are also treating him as equivalent to their Kula Deva. Thursdays are special days and special worship will takes place.
198. Sri Bala Balaji Devasthanam is situated at Appanapalli, Andhra Pradesh. Here Lord Balaji is worshipped in the form of Child. It is a most popular temple, where thousands of devotees would visit this temple on every day, and during festivals, more number of people would visit this temple. Here free annadanam is provided to all the devotees, and for the children they are offering additionally milk also along with annadanam.
199. Dwaraka Tirumala is also called as Chinna Tirupati. This temple occupies second place next to Tirupati – Tirumala Temple. Those who are not able to visit Lord Balaji in tirupati, can worship the god in this temple, and they will get good blessings from the god similar to worshipping the god in the Tirumala Temple.
200. Kanaka Durga Temple at Vijayawada is a famous temple dedicated to the holy mother Ma Durga. This temple is situated in Indrakeeladri hills. Lot of devotees would worship Devi Durga at this temple, and during Ayudha puja and Vijayadasami days, more number of people would worship the holy mother. Here daily free annadanam is provided to thousands of devotees by the temple management.
201. Sri Ujjaini Mahakali Temple is a famous temple in Secunderabad of Telangana. Devotees offer prayers to the holy mother goddess every day. In particular, Lakhs of devotees offer prayers during Ashada Jathara, which usually falls on Sunday and Monday. It is also popular during the festival of Bonalu
SENT BY
R.HARISHANKAR