INTRODUCTION :
Worshiping the gods and goddesses forms a part and parcel of our life. Without praying to the god, we cannot keep our feeling and difficulties within ourselves. Hence prayer is a must for each and every person belonging to different religions also. We are living our life happily or sorrowfully based on our past birth karmas. Though we cannot entirely remove our sins by worshiping the god, at least we would be able to get the courage and strength in our mind and body, and we would be able to withstand in our life without much difficulty. We would feel a sense of satisfaction, that later or sooner, god would fulfill our wishes and needs, and would get greater mental relaxation, and happiness by praying to the god.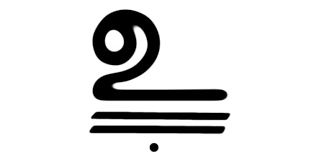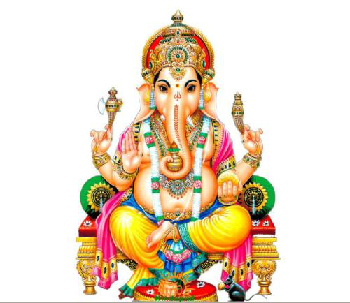 I have given slokas of gods and goddess, it is better to chant it on a daily basis, in order to get better results in our life.
1. Vinayaka Stotram
Mooshika-Vaahana Modaka-Hasta
Caamara-Karnna Vilambita-Suutra |
Vaamana-Ruupa Mahesvara-Putra
Vighna-Vinaayaka Paada Namaste ||
2. Murugan Stotram
"Gyaanashaktidhara skanda
valliikalyaaNa sundara
devasenaa manaH kaanta
kaartikeya namo astute
OM subrahmanyaaya namah"
3. Ayyappan Stotram
Om Swamiye Saranam Ayyappa
Ayyapaa Gayatri Mantra
Om Bootha Nathaya Vidhmahe
Bava Nandhanaya Dheemahe
Tanno Sastha Prachodayaath !
4. Shiva Stotram

Om Namah Shivaya
Om Namo Bhagwate Rudraay
Om Tatpurushaay Vidmahe Vidmahe Mahadevaay Deemahi Tanno Rudrah Prachodayat
Karcharankritam Vaa Kaayjam Karmjam Vaa Shravannayanjam Vaa Maansam Vaa Paradham |
Vihitam Vihitam Vaa Sarv Metat Kshamasva Jay Jay Karunaabdhe Shree Mahadev Shambho ||
"Om Tryambakam Yajamahe Sugandhim Pushti-Vardhanam
Urvarukamiva Bandhanan Mrityormukshiya Mamritat॥"
5. Parvati Stotram
Sarva mangala mangallye Shive sarvartha sadhake|
Sharanye tryambeke Gouri Naaraayani namostute|
6. Vishnu Stotram
"Om Namo Bhagavathey Vasudevaya Namaha
"Om Namo Narayanaya Namaha
7. Lakshmi Stotram
Jaya Padma-pala-akshi Jay Tvam Sri Pati Priyeye Jaya Matr Maha Lakshmi Sansaaraarn-avtaarini
8. Brahma Stotram
Brahmane, Brahma vijnana dugdho dhadhi vidhayine,
Brahma Thatwa Dhidhukshunaam Brahmadhaya namo nama.
9. Saraswati Stotram
Sarasvati Mahabhadra Mahamaya Varaprada
Shriprada Padmanilaya Padmakshi Padmavaktraga
Shivanuja Pustakadhrit Naanamudra Ramapara
Kaamrupa Mahavidya Mahapaatak Nashini
10. Kalabhairav Stotram
Deva-Raaja-Sevyamaana-Paavana-Angghri-Pangkajam
Vyaala-Yajnya-Suutram-Indu-Shekharam Krpaakaram |
Naarada-A adi-Yogi-Vrnda-Vanditam Digambaram
Kaashikaa-Pura-Adhinaatha-Kaalabhairavam Bhaje || 1 ||
11. Saneeswara Stotram
Nilanjana Samabhasam Ravi Putram Yamagrajam
Chaya Martanda Sambhutam Tam Namami Shanescharam
12. Dattatreya Stotram
Jatadharam, Pandurangam
Soolahastham Krupanidhim
Sarvaroga haram devam
Dathathreyamaham bhaje
13. Raghavendra Stotram
Pujyaya Raghavendraya Sathya Dharma Rathayacha
Bajatham Kalpa Vrukshaya Namatham Kamadehnave
14. Saibaba Stotram
Om Shri Sai Nathay Namah
Om Shri Sai Laxmi Narayanana Namah
Om Shri Sai Krishna-Rama-Shiva Marutyadirupa Namah
15. Hanuman Stotram
budhdirbalam yaso' dhairyam nirbhayatva-maro'gata |
ajadatyam vakpatutvam ca hanumatsmaranadbhavet ||
SENT BY
R.HARISHANKAR