Article Search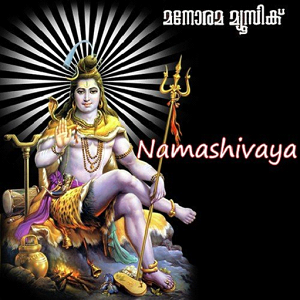 OM NAMASHIVAYA MANTRA : Om Namashivaya mantra is an auspicious mantra and the meaning of the mantra is: thanking the great Lord Shiva.It is called as Shiva Panchakshara mantra, and it represents the five essential elements.MANTRAOM NAMASHIVAYAMeaning'Om' is an eternal, universal sound, the Brahman and it denotes the supreme spirit, also called as almighty.Na sound represents earth. Ma sound represents water. Shi sound represents fire.Va sound represents Air.Ya sound represents sky. Let us chant the holy Shiva Mantra and be blessed.OM ARUNACHALESWARAYA NAMAHA Om Arunach..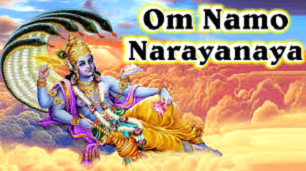 OM NAMO VENKATESAYA MANTRA : 'Om' is an eternal, universal sound, the Brahman and it denotes the supreme spirit, also called as almighty.Meaning of Namo – Humble Salutation to the god. "Ven" means "sin" and "Katesaya" means "destroyed or burnt". Therefore whoever worships Lord Venkateswara whole heartedly, their sins would get cleansed. Let us worship Lord Venkateswara and be blessed.OM NAMO NARAYANAYA OM VENKATESAYA NAMAHA MANTRA Lord Sriman Narayana is the supreme god who protects his devotees during this kaliyuga. He gives the necessities to run our life peacefully, and ..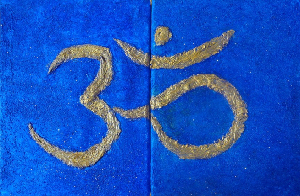 OM MANTRA :Om is the important Mantra and is a sacred sound and a spiritual symbol in Hinduism. It signifies the essence of the ultimate reality, consciousness or Atman. By regularly chanting the "OM" Mantra we would get good prosperities in our life.MantraOMMeaning'Om' is an eternal, universal sound, the Brahman and it denotes the supreme spirit, also called as almighty.SAPTHAMATHA MANTRA Sapthamatha are the seven powerful goddesses, who had taken avatars in order to shower their grace to their devotees. They are the divine incarnations of Mata Parvati, and by worshiping them is equivale..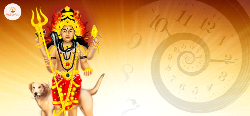 Lord Kalabhairava is the incarnation of Lord Shiva. He has got great powers, and he would protect us from our enemies, and safeguards us throughout our life. By chanting the below mantra, we would get relieved from unknown fears and we would lead a stress-free and peaceful life.Deva-Raaja-Sevyamaana-Paavana-Angghri-PangkajamVyaala-Yajnya-Suutram-Indu-Shekharam Krpaakaram Naarada-[A]adi-Yogi-Vrnda-Vanditam DigambaramKaashikaa-Pura-Adhinaatha-Kaalabhairavam Bhaje Meaning:1.1: (Salutations to Sri Kalabhairava) Whose Lotus-Feet is Served by Indra, the King of the Devas.1.2: Who has a Sna..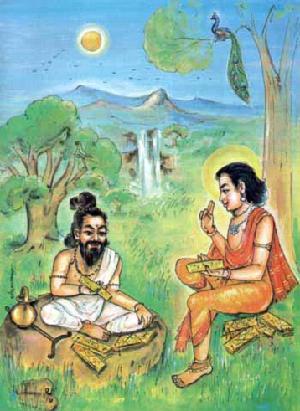 INTRODUCTION : Kanda Puranam is the Tamil version of the Sanskrit version Skanda Purana. It was written by the great saint Sri Kachiyappa Sivachariyar at Kumara Kottam at Kanchipuram. He lived during the 10th century AD at Kanchipuram. He was a Shaivite saint, and at his young age itself, he was deeply interested in spirituality, and studied the sacred Shaivite texts. Once, he had a dream, and in that, Lord Muruga had appeared, and asked him to translate the Sanskrit version of Kanda Puranam in Tamil language. After waking up from the bed, Sivachariyar's mind was filled with full of ..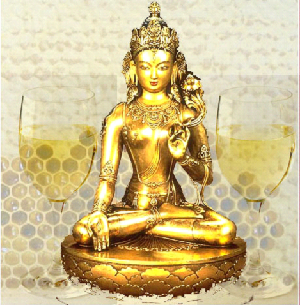 INTRODUCTION : Varuni, also known as Jaladevi, is the consort of Lord Varuna, and she is the goddess of wine. In some Hindu temple sculptures, Varuni is found along with Varuna. She is described in the Vedas and Hindu Sacred texts. She is also considered as an incarnation of Mata Lakshmi.According to the legend, Varuni was formed during the churning of the divine ocean, and got married to Varuna. She is considered as a Yogini. She resides in the Varuna Loka, which is situated in the bottom of the ocean. Both of them are controlled by Lord Indra Bhagawan.Varuni acts as a dutiful wife for h..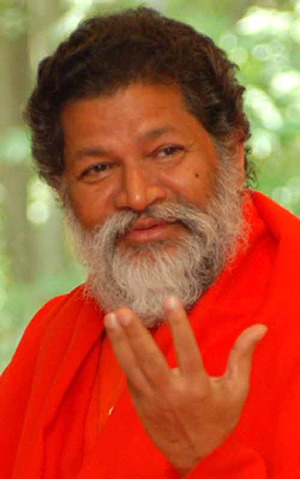 INTRODUCTION :Swami Bodhananda Saraswati was born in the year 1948, and he is spiritual saint and he taught the importance of meditation, Yoga and Vedanta to various classes of people. He is the Founder of the Sambodh Foundation and the Bodhananda Foundation in India and in abroad.His publications cover Bhagavad Gita and other Indian divine texts. He develops management theories and combines it with spiritual aspects. WORKS :⦁ The Gita and Management.⦁ Management and yoga concepts.⦁ Happiness Unlimited.⦁ Hindu Spiritual Laws.⦁ Indian Management and Leadership.⦁ A Divine Conversation w..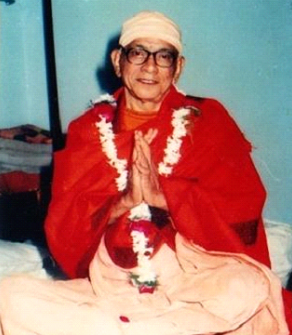 INTRODUCTION : Sri Purnananda founded the Ramakrishna Purnananda Mutt at Asansol, West Bengal in the year 1964 to spread the Bhakti spirit of Bhagavan Sri Ramakrishna throughout the world. He also repaired and renovated ancient Hindu temples out of the contributions received from the Donors. Sri Purnannada was born in Murshidabad, West Bengal in the year 1936 in a pious Hindu Bengali family. His birth name was Dalim Mukharjee. He received training in Divine subjects under the great Naga Baba, and he has become a saint through the guidance of Swami Sukhatmananda, who was one of the ho..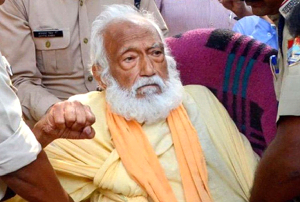 INTRODUCTION : Guru das Agrawal (1932-2018) who was also known as Sant Swami Sanand, was an Indian environmental enthusiast, saint, professor and he was the active participant of the Ganga Mahasabha, which was founded by Madan Mohan Malviya in the year 1905. He has undergone many fasts to maintain cleanliness and to remove the garbage which were frequently thrown on River Ganga. Agrawal died in the year 2018, since he demanded the government to clean and purify the polluted River Ganga. Agrawal was born in the family of farmers in a town in Uttar Pradesh ..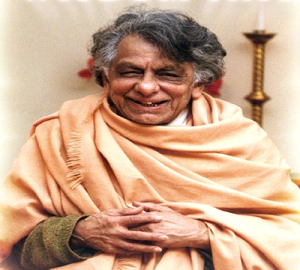 INTRODUCTION :Swami Aseshananda(1899-1996), was the direct disciple of Mata Sarada Devi, and he served as the head of the Vedanta Society in Oregon for many years. Swami had performed his level best towards spreading the Sanatana Dharma teachings amongst the people.He used to give lectures on Vedanta on a weekly basis, and he was an ardent devotee and disciple of Mata Sarada Devi, and once he had seen Mata Sarada Devi in the form of Mata Shakti Devi. He lived a pure life, and he considered Sri Ramakrishna and Sri Sarada Devi as his divine gurus.Swami Aseshananda was born in the year 1899, in F..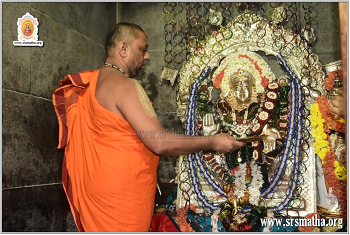 INTRODUCTION : Manchalamma Temple is located close to the Raghavendra Swamy Mutt at Mantralayam. Ma Manchalamma is another form of Ma Shakti Devi. It is a common practice, that before worshiping our holy Guru Sri Raghavendra Swamigal, at his Samadhi shrine, we must have to first worship Ma Manchalamma, in order to seek her blessings.She is the chief deity of Mantralayam, and after getting her permission and blessings only, Guru Raghavendra had entered into the Samadhi Shrine of Mantralaya. Guru Raghavendra had chanted various Mantras, and meditated on her, and due to that, Ma Manchalamma ..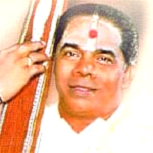 INTRODUCTION : Madurai S. Somasundaram, also called as Madurai Somu (1919–1989) was a famous Carnatic music vocalist. He learnt music from famous musicians, and he started his career in the year 1934. His birth name was Paramasivam. He was the Padma Sri Awardee and also received many other awards for his rich contribution in music. He was an ardent devotee of Lord Muruga and he sang songs on him, and he used to regularly read Thirupugazh and Kanda Puranam.Paramasivam was born in the year 1919 in Swamimalai, and his grandfather was a famous nagaswara vidwan and his family lived in Madurai...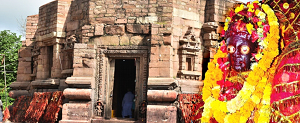 INTRODUCTION: The Mundesvari Devi Temple is situated at Mundeshwari Hills, in Bihar, and this temple is surrounded with full of natural beauty. It is the temple of Lord Shiva and Ma Shakti and it is considered as a popular and ancient Hindu temple, and it is believed that this temple was built during the 6th century AD.After the death of Mahishasura, who was killed by Ma Shakti Devi, Mahishasura's attendants Chanda and Munda become sincere devotees of Ma Shakti Devi, and due to that they have built temples for her. It is believed that this holy temple was built by the great demon Munda, w..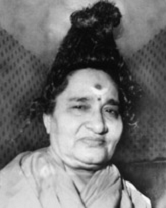 INTRODUCTION: SWAMI UMANAND SARASWAT was born in the year 1916 in a village in Nagpur, and she was interested in carrying out spiritual activities from her young age itself, and used to converse about devotional matters with her neighbors, friends and relatives. Her spiritual journeyhad fetched lot of followers, and she was popularly known as "Ma" amongst the devotees. Her birth name was Kusumeshwari.During the year 1961, Mata Uma studied Vedanta and other holy scriptures from Swami Chinmayananda, and she also met Gurudev Muktanand Baba of Ganeshpuri and performed meditation at his ashram..