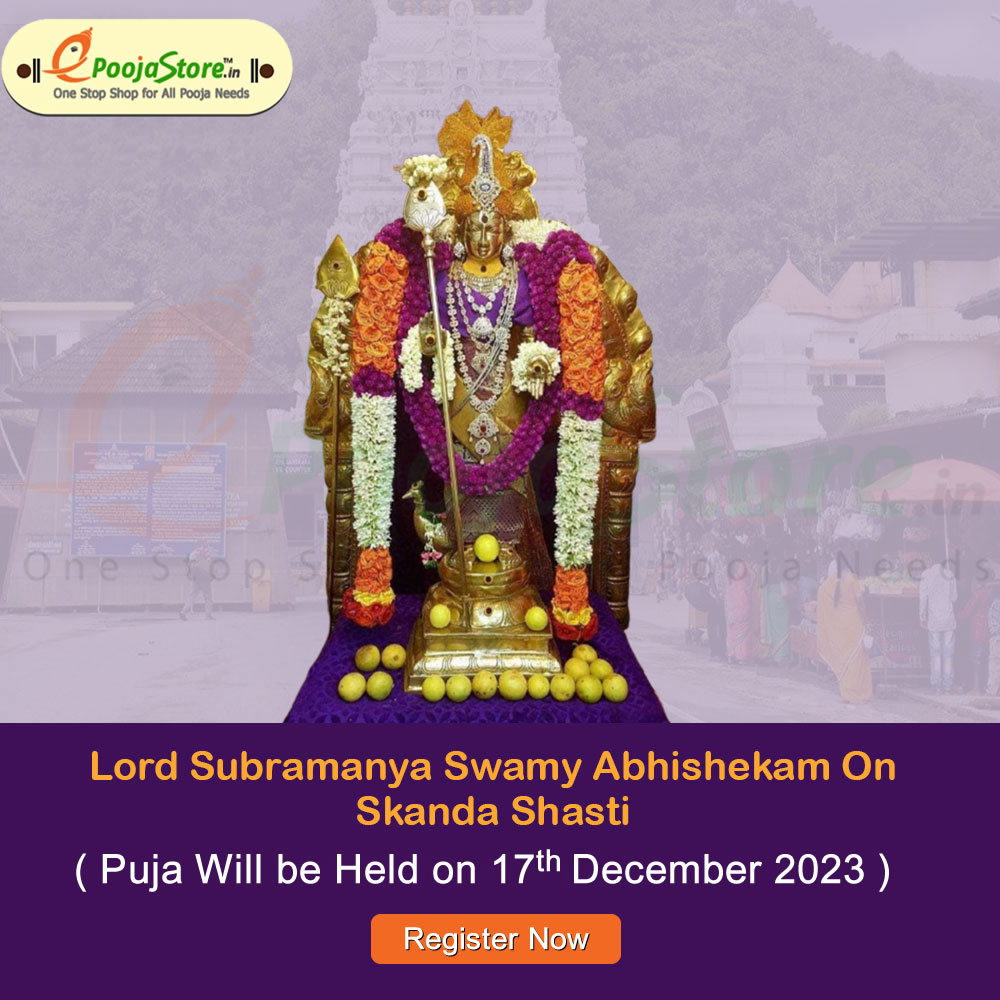 Lord Subramanya Swamy Abhishekam On Skanda Shasti
Lord Subramanya Swamy Abhishekam On Skanda Shasti


Importance of Subramanya swamy Abhishekam On Skanda shasti :


Shasti or 'Sasthi' is an auspicious day for Subramanya Swamy. This day is dedicated to worshipping Lord Murugan. On this day Muruga devotees observe fasting to please their lord and invoke His blessings for a happy and prosperous life.
Thus there are two occurrences of Shasti every month. However, Shasti that falls during the Krishna Paksha is associated with Lord Subrahmanya or Lord Murugan.
On Shasti, Murugan devotees also read 'Skanda Purana' and recite the 'Skanda Shasti Kavacham'. On this day it is considered very auspicious to visit the temples of Lord Murugan in the evening


What we Do :
According to customers request we will perform Subramanya Swamy Abhishekam on your name and we send the sankalpam video copy to your WhatsApp number.

What we Send :
After completion of puja/ Abhishekam we will send prasadam at your door step.

1) Kumkuma
2) Vibuthi
3) Scared Thread

4) Prasadam (Any dry fruit).

Note: Here is our Gpay / Phonepe (7731881113) number for direct payments. Once payment done please make a confirmation call to 8096838383 or 8367438383.
| | |
| --- | --- |
| | |