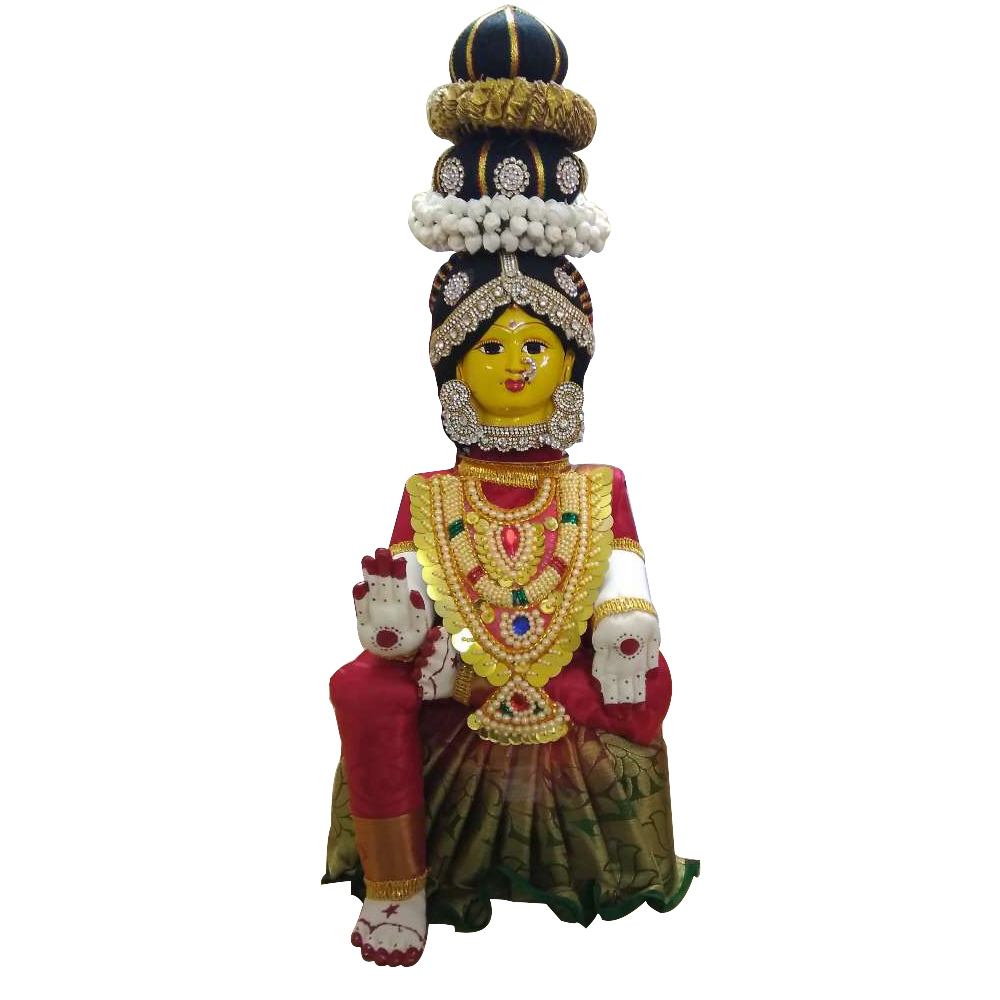 Sale
Decorated Varalakshmi Idol
Suggested price :
$69.00
Price :
$53.00
(23% off)
Decorated Varalakshmi Ammavari Idol-3


Product Description:
Lakshmi Idol : 1
Lakshmi Mask : 1
Pearl Haram : 1 No


Height of Ammavari Idol : 12 Inchs
Beautiful stone studded and hand painted Goddess Lakshmi Devi.Beautifully decorated mask used for pooja during Varalakshmi Vratham
Varalakshmi Vratham is a popular ritual observed by married women in South India and Maharashtra. Goddess Lakshmi the goddess of wealth and prosperity is worshiped on this day .
Note * Colour of the Ammavari Idol May change.